"I hadn't even written an acceptance speech, because I really, truly didn't think there was any way I could win."
What started in a small town in Louisiana, dwelt for a while scoring musical theatre productions with Tyler Perry, and can currently be found leveling up the post-production branch of Atlanta's film scene to be as robust as the production side? That would be the career of Emmy-award winning composer and founder of E. Ross Studios, Elvin Ross.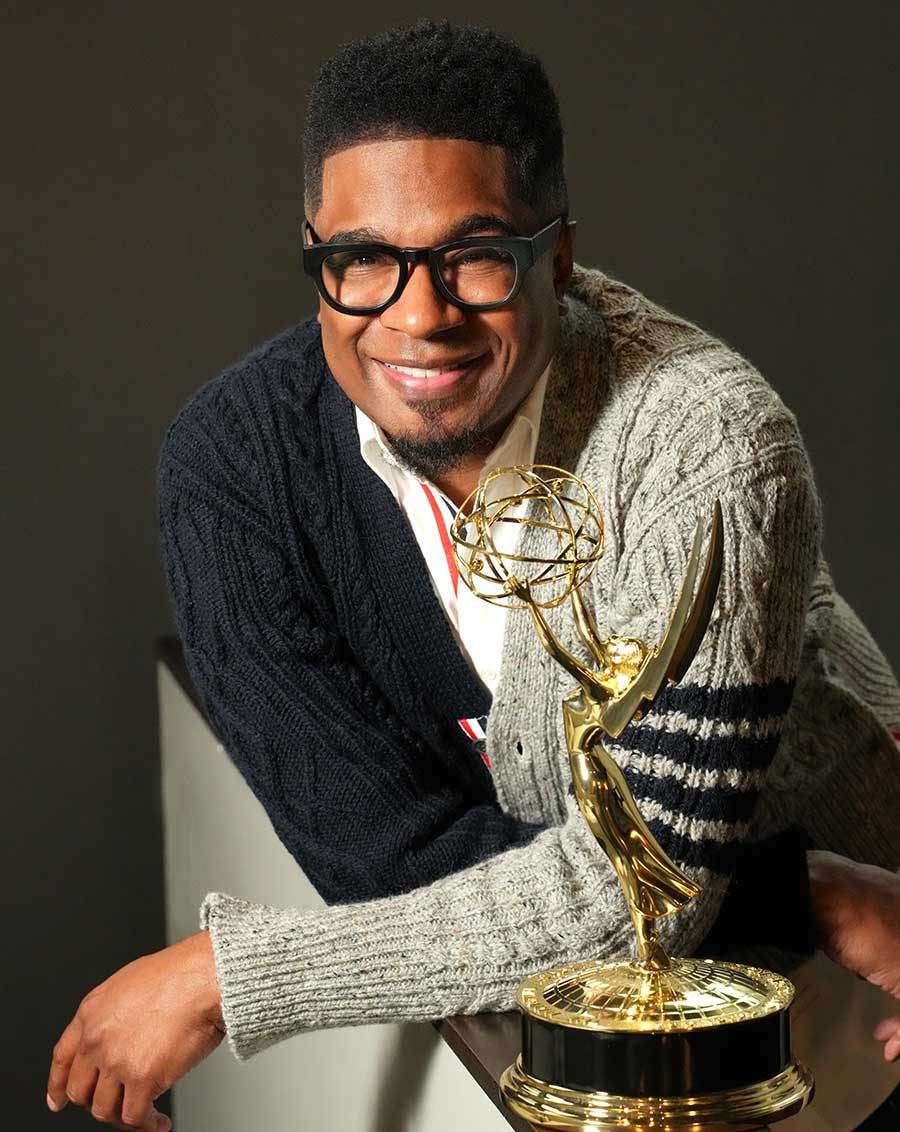 Ross grew up in the small town of Hahnville, Louisiana outside of New Orleans. His mother was a middle school music teacher and skilled pianist who taught Ross how to play the piano from a young age — a craft he loved and excelled in. Soon, Ross started playing for local churches, and although he knew he'd found his calling in music, his mother insisted he "do more", so he attended Delgado College and earned a degree in architecture. Upon graduation, he moved to Atlanta to utilize his degree in the real estate market, but he also continued down his path playing of music, in this case, for churches. Soon he began attending and playing at New Beginning Full Gospel Baptist Church in Decatur, and bumped into a familiar face. Back at his home church in Louisiana, Ross was friends with a member of the choir named Tyler Perry. Perry had moved to Atlanta and was a fledgling playwright who had just lost the music director for his first play, I Know I've Been Changed, and asked Ross to step in. Ross accepted his proposal, and the pair became quick friends working on play after play together and traveling the country opening them in different theaters. Of course, anyone who has heard Perry's story knows that his is not an overnight success story. "We were there for each other through a lot of hard times," shares Ross of his friendship with Perry. "Tyler and I actually used to share hamburgers between us, because we didn't have enough money to buy two." Though difficult, the duo did find success, and they both proceeded to set their sights on film.
"I spent a lot of time in my basement creating music and themes and dreaming that I would someday have opportunities to share it with the world," says Ross. Then one day, Perry invited him to come watch the dailies of his movie Diary of a Mad Black Woman. "I watched the opening scene, and told Tyler, 'This is so beautiful, I'd love for you to hear some things I've been working on', so he played the opening scene again, and I played a piece of music I had written, and it worked so perfectly together that in that moment, we knew that was it," Ross shares. So Perry took Ross's composition to Lionsgate, and they hired him on the spot to be the composer for the film.
In 2008, Ross moved from Atlanta to Los Angeles to get closer to the film industry and network with and learn from other composers. Ross continued to work with Perry and also made his mark on the industry as the creator and executive producer of the reality show Gospel Dream, a talent search show that appeared on both BET and then Gospel Music Channel for six seasons. In 2009, he founded his production company, E. Ross Studios, and he scored every television show created at Tyler Perry Studios for nearly a decade. In 2012, he made his directorial debut with the documentary film Kunta Kinteh Island, which he also wrote and produced. He also moved back to Atlanta.
"It's like sewing, and the composition should thread two pieces or scenes together seamlessly, while also being beautiful."
But after years of having his career knit together with Perry's, Ross knew it was also time to venture out and explore other paths. "I told my agent that I'd like to do something outside of Tyler Perry Studios, and she pitched me for a Disney film called Sneakerella," shares Ross. Apparently, a composer had already been selected for the film, but the studio accepted the demo that Ross submitted, and were thrilled with what they heard. "I was asked to score three minutes of the movie," says Ross. "But I was sent additional footage so I could get a feel for the tone of the film, so I took the opportunity to score the entire 20 minutes that I was sent." His above-and-beyond approach went further than just writing a longer piece of music, though. "I know from my experience with writing for plays and also playing in church that there should be no separation between just a song and the entire score," he shares. "It's like sewing, and the composition should thread two pieces or scenes together seamlessly, while also being beautiful." His 'threading' thrilled both director Elizabeth Rosenbaum and the film's producers, and one week after he submitted his demo, he was hired for the job. In fact, everyone was so happy with what Ross created, that the unthinkable happened: "At the end of the project, I asked for more budget, because I wanted to go to Budapest and record with an orchestra there, and my budget request was approved," shares Ross. Working on the film will forever be a career highlight for Ross. "As a kid, I was spellbound by the music in Disney productions, and I would sit around and listen to the themes in those movies not knowing that composing for Disney was even an option for me," he says. "But I would listen and think in the back of my head, 'Someday, I'm going to write songs'".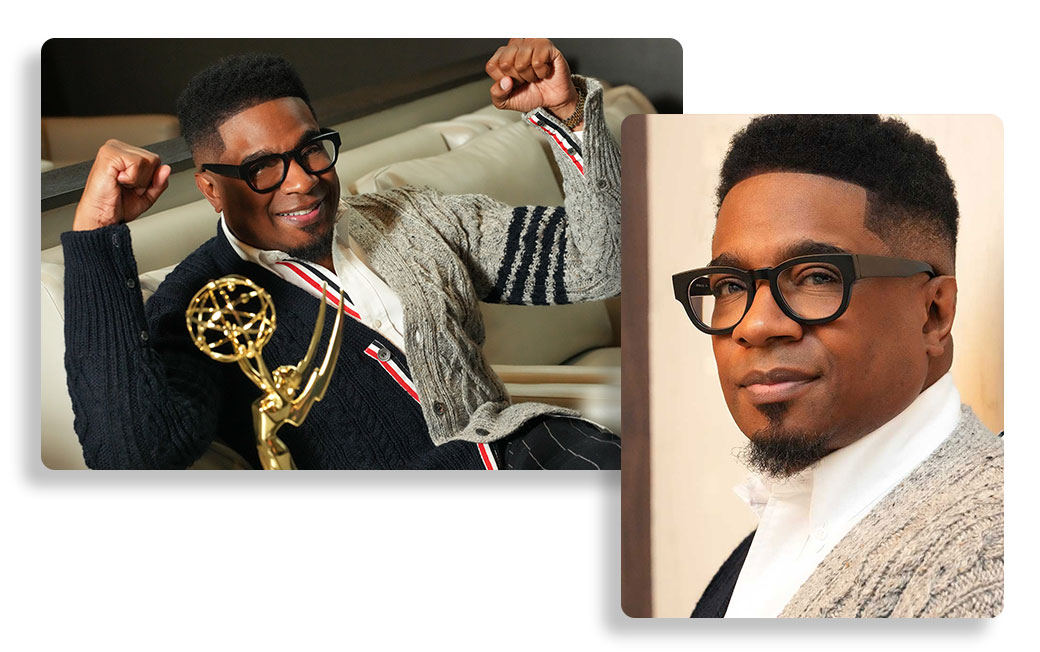 To make the victory of scoring music for a Disney film all the more sweet and poignant, Ross was recognized for his work on the film with a Children's and Family Emmy award nomination for Outstanding Music Direction and Composition for a Live Action Program. The first ever Children's and Family Emmy Awards were held in December of 2022, and Ross won the Emmy. "Just getting the nomination was so incredible, and when I saw the names of the other people nominated in the category, I didn't think there was any way I could win against those people, and I was seriously ok with my nomination," he laughs. "So when they called my name, I didn't even realize it. I hadn't even written an acceptance speech, because I really, truly didn't think there was any way I could win."
But despite his wild success in composing, Ross is a mogul by nature, and is expanding his fingerprint on the industry. "Hollywood loves shooting in New Orleans and the topography and climate offer great opportunity, but there aren't sound stages there yet that meet Hollywood standards, so I'm going to meet that need, and offer opportunities to the people of New Orleans to work in the film industry, as well," Ross shares of building an extension of E. Ross Studios in his hometown of New Orleans.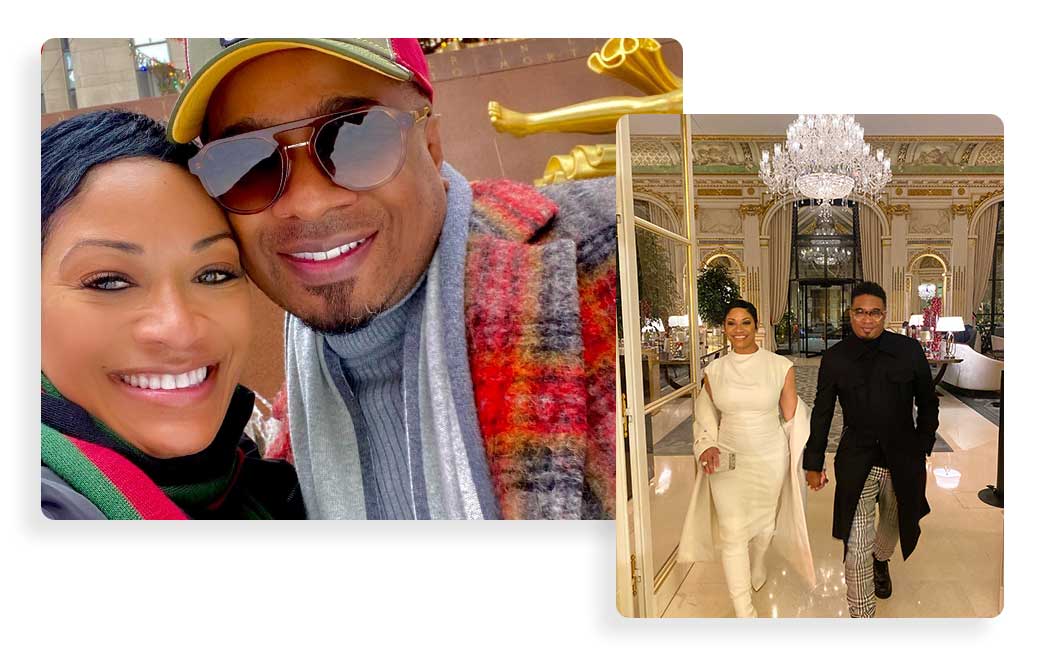 Latoya Mason and Elvin Ross
He's also making big moves in his adopted hometown of Atlanta. "Everyone is flocking to Atlanta to build film and TV studios, but we don't have the post-production studios here that we need," he explains. "I'm going to build the post-production mecca of the South." And as Ross works to build out his vision of making Atlanta a tech hub as much as a filming hub, he wants to bring the next generation along for the ride. Think of his vision like an internship on steroids. "I want to create initiatives to help other people who look like me - underrepresented communities - and I want to expose them to the world of post-production and technology and help them establish relationships with the Disneys of the world," he says.
"And boy did I find purpose."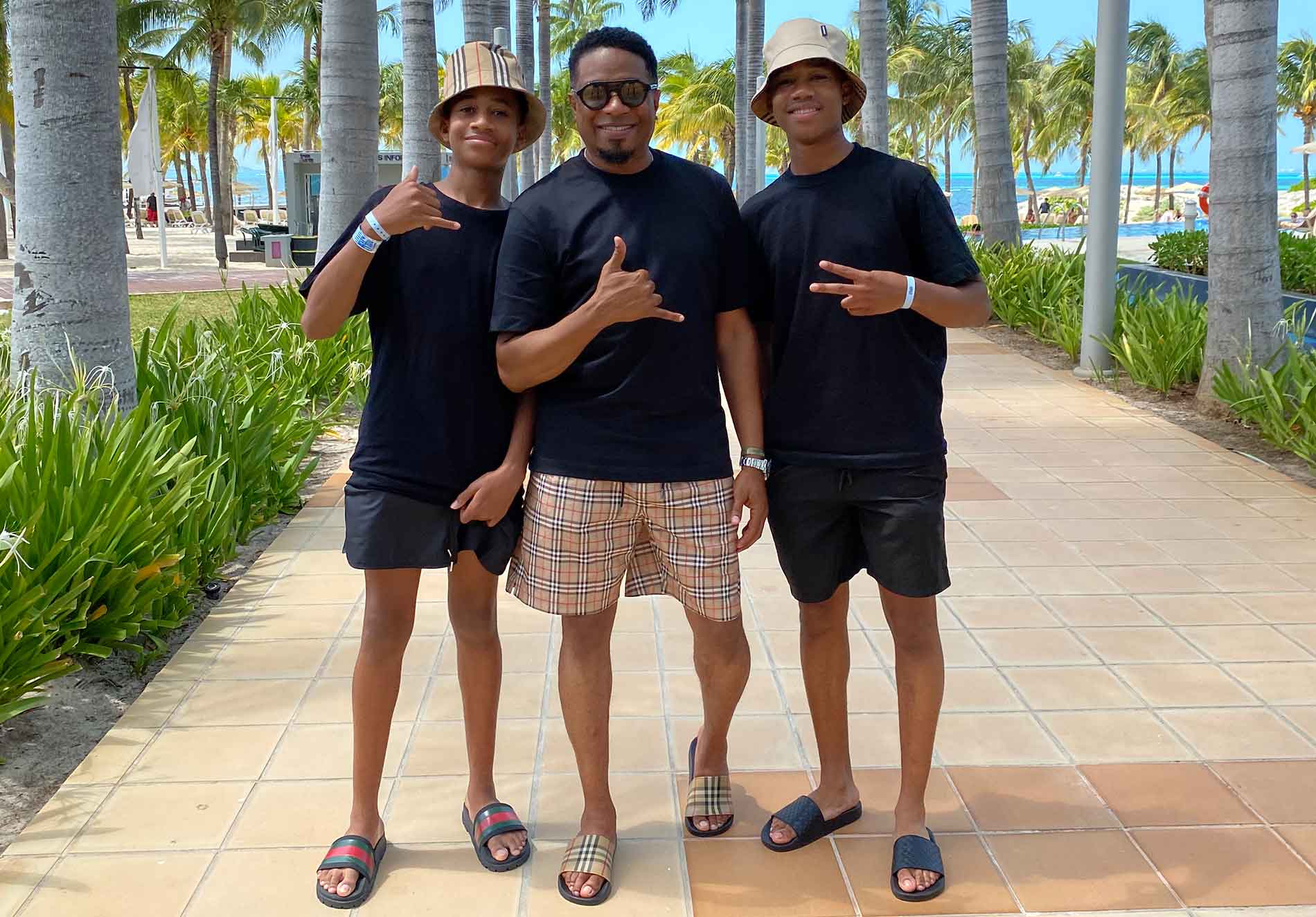 London, Elvin and EJ Ross
Thanks, in part, to the relationships he's built through the years, Ross has already executed a grassroots internship program in partnership with Georgia State University. Nearly 50 students worked in every area of production and received both college credit and film credit on the films they worked on. "It was such a beautiful experience for the kids, and I immediately knew I wanted to build out the program on a bigger platform," says Ross. Word has traveled fast through the industry, and now Amazon is partnering with the initiative; the official program will include more Georgia universities and even more minority students. When talking about his vision, Ross' passion is evident. "This will take more than a village," he says. "This will take all the industries joining forces, and I'm looking for strategic partnerships to make this the best it can be. What's exciting is that everyone who hears about my plan says, '"How can we take part?'."
As for the full-circle path his career has taken him on –– starting his career in Atlanta and then following his dreams to Los Angeles only to follow his success back to Atlanta once more, he says, "When I moved back to Atlanta, I felt confident that I had enough relationships in Los Angeles, and felt I could find more purpose here. And boy did I find purpose."