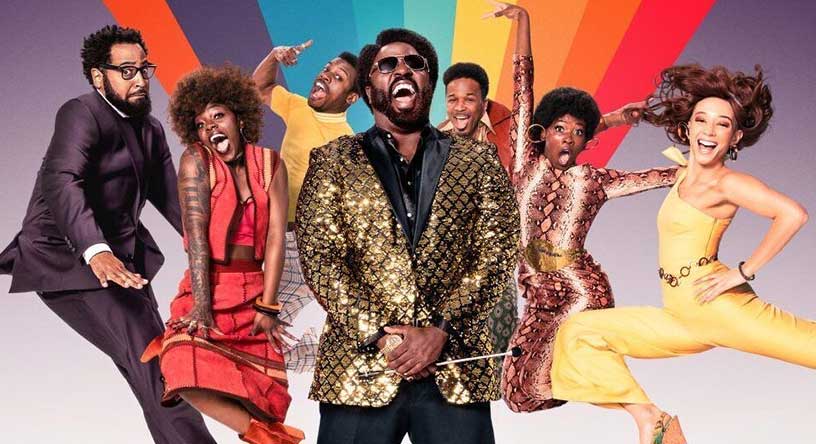 Cultivating Musical Comedy
By Oz Online | Published on December 21, 2021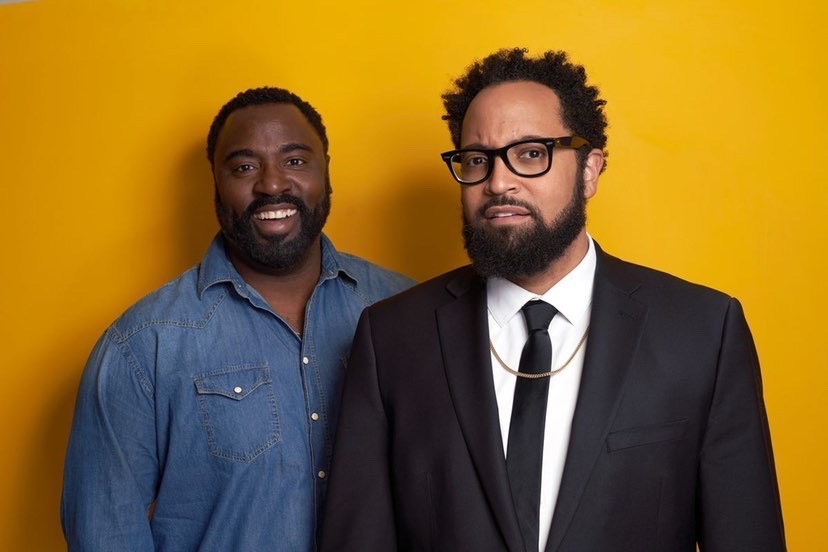 A Conversation With Atlanta Native Diallo Riddle and His Partner Bashir Salahuddin
Diallo Riddle is genuinely a renaissance man specifically made for this generation of multifaceted audiences. A writer, DJ, Actor, Producer, Showrunner, as well as a melodic musical Megamind. Born in Atlanta, Georgia, Riddle grew up with legendary performers such as Goodie Mob and Outkast while cultivating his music taste as well as his comedic voice. Having an opportunity to sit down with Riddle and his long-time writing partner Bashir Salahuddin, we talked about their careers and their processes without leaving anything off the table in our time together.
"We were both in the acapella group when we first started off at Harvard; we've been singing since day one. We have always talked about music, debated music. I know that Bashir hates The Doors and loves Mercury Rev. These are opinions from 20 years ago. We've always talked about who's the rapper that you like, who's the singer that you want [to work with]. And along the way, most of the music that we were fortunate enough to work on together was music for our comedy," said Riddle.
Riddle and Salahuddin got their start at "Late Night with Jimmy Fallon." While there Riddle and Salahuddin developed some of their most recognizable sketches which include "Slow Jam The News" and "History of Rap". Among their skillset is their ability to master the vernacular of African-American music and combine it with their brand of humor.
"Jimmy Fallon came to us as we were working for him at the time and said, 'Hey, we're going to have Justin Timberlake on the show. What if we did a "History of Rap"'. The thing about working with Jimmy was that he always had a very clear idea of what he wanted to do, then Bashir and I would take our expertise and figure out how to execute his vision and apply it where it was necessary. Then just by chance, I DJ'd a party for the staff, and Jimmy enjoyed the music and so we took my insights and my curated playlist from that party, and built out the first draft of what "History of Rap" was. "We took a lot of those songs out. We had some other songs in more alignment with Jimmy's tastes. We knew that this is going to entertain the crowd when it happens, we went ahead and launched it to a lousy response. The following week we don't know what happened, but we saw that the "History of Rap" was blowing up in Thailand. We were thrilled. Then by the time we came in on Monday morning, it was like "The History of Rap" had exploded around the world." Salahuddin said. "Everybody had been sharing that clip. Sadly, this was at a time when NBC didn't officially post clips of Fallon on YouTube because they felt like that was going to hurt the traffic to NBC.com. So we'll never know exactly how many people watched the "History of Rap" because when it was truly going viral, NBC wasn't posting it. NBC was taking it down and then someone else would post it on Youtube and then NBC would take it down and thus the cycle would then continue. I guess it's a sad fact. But that was a fun sketch." Riddle said. Salahuddin then added in, "We were like if we could do this on our terms, not necessarily on the NBC terms, but on you know [our own], anything can happen. We can go deep into black music. We then decided, why don't we do a show that at its center, has just our love affair with the beginning of black music. So we could do everything from the sixties soul to seventies funk to eighties pop and right on up to the 2020s."
After leaving "Late Night" in 2011, the pair went off and developed their own passion projects. One of these projects came to be the musical variety sketch show, "Sherman's Showcase." The pair described the show as, "What "30 Rock" was to "Saturday Night Live." Our show is to "Soul Train." The premise of "Sherman's Showcase" is that it is inspired by variety shows such as "Soul Train," "American Bandstand," "The Midnight Special" and "In Living Color", and each episode is hosted by Sherman McDaniel, who takes viewers through time via music and comedy drawn from a legendary (but fictitious) musical variety show's forty-year library. To do this, the show employs a series of fictional paid programs centered on the sale of a mostly-complete 23-disc collection of 47 seasons of Sherman's Showcase. Various celebrity hosts introduce the show which includes the likes of John Legend (who is an executive producer on the show), Paul McCartney, and a fictional Mary J. Blige (played expertly by Bresha Webb). All of this comes together in an incredible original program that dares to defy the expectations of similar musical variety shows that came before it. (took out hyphen between musical variety) The writers' devotion to the art form truly comes through. They write all the songs featured in the show themselves. Riddle even goes a little into his process, "There are just times when I have a song in my head and I'll just sing it into my iPhone. So after that, I have to go find somebody to bring it to life. Sometimes it's just somebody else who knows how to play an instrument, and I'll be like, Hey, can you make this work? Can you make this sound good? And we've done that so many times on Sherman's whether it was [our song] "Time Loop"or "Marina Del Ray (Let's Spend the Day)".
Atlanta has been the home and birthplace of so many artists and multifaceted artists. Individuals and groups like Ludacris, OutKast, TLC, Arrested Development, and the aforementioned Goodie Mob. These artists surged during the 2000s and are now international sensations and icons. Some of them have even ventured out and are exploring other mediums in the entertainment industry. But they all can trace their roots back to the peach state. Salahuddin, a Chicago native, and his take on the Atlanta music industry provided a more worldly and melancholic response, "That era of Atlanta music is, under-appreciated. You only know the people who broke out, but there are so many great artists who probably never made it out of Atlanta. I would love to watch that movie on TLC. You know, I just think that's something that I've never seen, any film tackle it. And it's so rich, and it's so black. And so many of the artists in that era have gone on to change the game and redefine everything." One of the things that Atlanta-based artists have not broken into has been movies based on their realities. Groups like The Beatles, Queen, and even NWA have all had movies based on their impact in pop culture or on themselves directly. So Riddle being an Atlanta native, had a few words to say about it," There was so much popping off in Atlanta at that period, [there] are groups that, by the way, when they tour, they still sell out. My wife and I watched The Real Housewives featuring Kandi Burruss. When she goes on tours she sells out. I know black people, I love us, but we have an aversion to old. Sometimes it's like, what's the newest thing. But I think that period of Atlanta's music history is still unexplored from a movie standpoint. I think people would love to see that."
Riddle's contribution to Atlanta goes further than just being born here. Riddle had contributed to the award-winning Edgar Wright film, Baby Driver, which was shot right here in Atlanta, "It was actually fun working on Baby Driver. We specifically went for soul artists and funk artists that had some roots in Atlanta, we legitimately wanted it to be Atlanta artists. Even though Atlanta radio record labels from that period are kind of fun to go in-between. But because we couldn't just cast a super wide net, it made it more targeted. I think the music was a lot of fun".
But just because you have an incredible name like Edgar Wright attached to a film, that does not mean getting the rights to a popular song will be super easy. "It's just stupid how hard it is to get a contemporary rap song. They were a little difficult to obtain. For example, there was one, a Ludicrous album cut of a song, then there was a Migos cut. There was a contemporary hip-hop song that Edgar and I played for an hour that he was really into, and every time we sent a request to use it would not come back.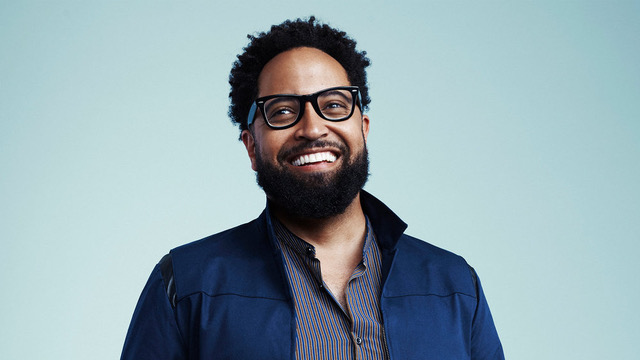 "It was almost like people didn't want their music in a movie unless they could get paid a lot of money for it. It's just that there is something fundamentally wrong with the music system. The fact that people got one more easy click was literally an advertisement for your music. There's a speeding car, for God's sake. Sometimes they don't even tell the artists that they're trying to clear the song because they know they would say, yes."
But the team's love of Atlanta doesn't end at its appreciation. The duo famously shot a pilot for a show set in Atlanta titled "Brothers In Atlanta." The show was homed at HBO and produced by legendry comedy producer Lorne Michaels. The series landed a spectacular cast that included Maya Rudolph, Jaden Smith, Will Catlett, with the writing team in the titular roles. The half hour comedy filmed their pilot episode here, but in the act of Shakespearean like tragedy, the decision to move forward with the series was reversed, "Human instinct is to talk about that individual. The individual who approves our show and then unapproved our show. We grew beyond that because ultimately, I think focusing on that colossal loss, would've consumed us and consequently killed Sherman's Showcase. I think that we're very proud that we moved on. That individual is not the only person in Hollywood circles who was perhaps not handling one particular black project in the way that the creator would have loved." said Salahuddin. Defending his partner's statement, Riddle added, "I would argue that if you surveyed every single network and every single black writer, we know them all. With each project that they had at a different network, that person will be able to tell you a specific story about NBC, ABC, everybody's got a story about the executive who unfortunately didn't get the vision. That helped us refine both our points of view. It really helped us get stronger and learn not to take everything to heart. I'm so grateful that we had the opportunity. We not only hoped that it would be a great show, but that it would open a lot of doors for us to do other things both as writers and performers."
Riddle and Salahuddinr's second baby "South Side" on HBO MAX (formerly Comedy Central), premiered season 2 November 11th, also reflects their deep-rooted love of comedy, music, and its creation. The synopsis for the series is a pair of newly minted community college graduates and small-time hustlers who are always cooking up some petty schemes — from black market Viagra to street corner popcorn — with an eye toward upward mobility. "We are still making music for our show South Side on HBO MAX."
Whenever we put our heads together to make a comedy and an opportunity to make an original song comes up then we will do it. Dave Chapelle once said, "Every comic wants to be a musician. Every musician thinks they're funny." There is a lot of overlap between those two. This may seem like a lot of work for any one person to take on. But these two expressed only a childlike sense of excitement, especially at the thought of more collaboration, "I think we've always been just really inspired to make music. So much so, it is in the DNA of what we do when we're not making TV. I think that in some ways it explains why it's so important to us because what do you do when you don't have to do anything? Most of the time I will listen to the Billboard Charts and try to hear new sounds, new artists, see who's coming up. I think it is so exciting to see how music has evolved. The idea that we love it enough that we're able to write comedy and also work with people from Questlove to Drake, to Neo, to Vic Mensa," said Salahuddin.
In the case of most writers, there isn't a symbiotic relationship between comedy and music. Most develop one skill and master it. If you are one of the selected few that has mastered both, not only is it profound but enlightening to those who have not. Salahuddin added, "It's fascinating because musicians and writers are wired differently. I don't have a better way to put it. I think it's a real blessing. If you're touched in that way, where you can write a tune and write a great sketch then you are lucky. I'm always over-enjoyed when our work as comedy writers allows us to be around people who are working musicians, ones that we love."