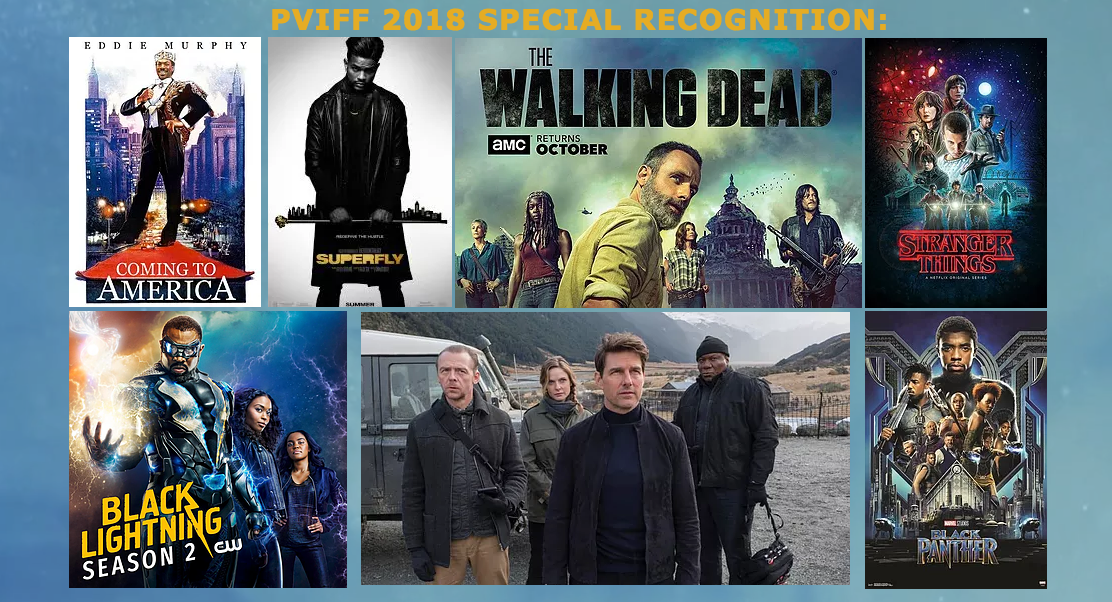 Cinema Park Studios Announces Partnership To Host Peachtree Village International Film Festival At S
By Oz Online | Published on September 13, 2018
Cinema Park Studios revealed that the 2018 Peachtree Village International Film Festival will partner with the Creative + Investor Summit to held in Downtown Atlanta October 11-14th, 2018.
The 13th Annual Peachtree Village International Film Festival (PVIFF) will be honoring Georgia-filmed projects Stranger Things, The Walking Dead and Superfly, as well as a 30th Anniversary Screening of Coming To America.

Select Cast and Crew will be in attendance. PVIFF is hosted by Gipp. Museums, Inc. (501c3) PVIFF attracts 5,000+ people each year from around the world. This dynamic international film festival showcases feature length films, shorts, music videos, documentaries, and screenplays from around the globe. PVIFF also feature celebrity attractions, innovative workshops, panels, parties, and much more. PVIFF is poised to become one of the most celebrated film events through dynamic programming and a dedication to helping filmmakers excel in their careers.
Artists such as Director/Writer Rob Hardy & Producer Will Packer of Rain Forest Films, Producer, Director/Writer, Malcolm Lee, Roger Bobb formerly of Tyler Perry Studios, Emmy Award Winning Producer, Dean Hargrove, Casting Director/Producer, Reuben Cannon, Director, Leslie Small, Casting Director, Alpha Tyler, Actor, Anthony Anderson, Actress, Marla Gibbs, Director/Producer, Mario Van Peebles and more have all participated in various aspects of PVIFF over the years. With increased exposure, the assistance from the film and business community PVIFF will help ignite opportunities and make dreams to come true for decades to come.
Tickets are available at: pviffatl.com