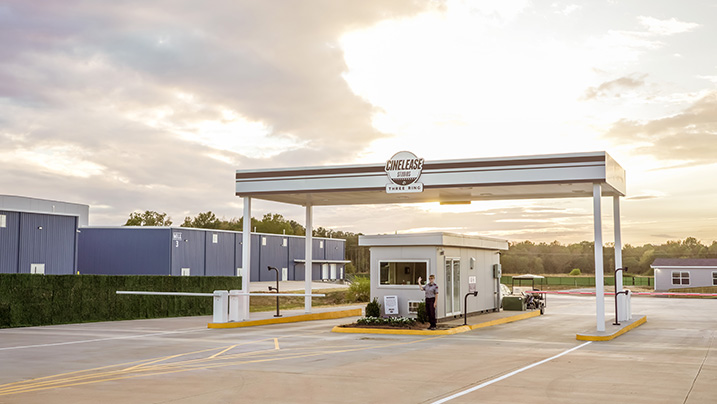 Cinelease plans to expand Three Ring Studios in Covington!
By Oz Online | Published on February 7, 2022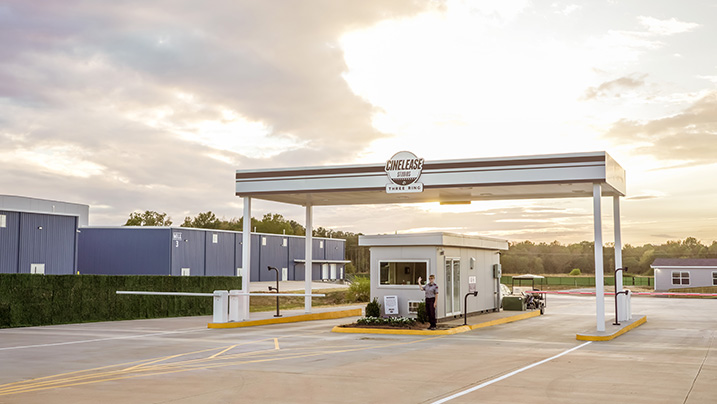 Governor Brian Kemp recently announced that Cinelease will expand Three Ring Studios by adding new stages and office space. The existing facility in North Covington is a purpose-built media campus that is home to many great productions such as The Matrix Resurrections, Ant Man and the Wasp, BumbleBee, and Venom.
The construction will include eight stages, increasing the studio total to 14 stages spanning 276,000 square feet of stage space, as well as 100,000 square feet of office space, and 72,800 square feet of flexible space. Once the project is complete, Cinelease Studios – Three Ring will become one of the largest film studios in the country.
"With this substantial investment and expansion of their infrastructure, Cinelease is making it known that they are a major player in film and TV production," said Governor Kemp. "I look forward to the new opportunities this expansion will bring to hardworking Georgians."
The $144 million film studio is owned and maintained by a partnership between Rahim Charania with Atlanta-based real estate firm Woodvale and Cary Goldman with Chicago-based real estate firm Timberhill Group. They first opened their doors in 2017, and after a succesfull first three years, announced a partnership with Cinelease Studios.
For Los Angeles-based Cinelease, this is the continuation of a long term goal to expand into Georgia that began back in 2007 with the purchase of a warehouse in East Point. The equipment rental agency now has Peach State locations in Clayton, Gwinnett, and Newton Counties to go along with the recent cultivation of their studio division via Three Ring. This accelerated success is primarily thanks to Georgia's favorable tax incentives.
"While it is only film and television projects that are qualified to earn the tax incentive, thousands of taxpaying support service companies — like Cinelease — are able to grow as well, in response to the level of business," said Georgia Film Office Director Lee Thomas.