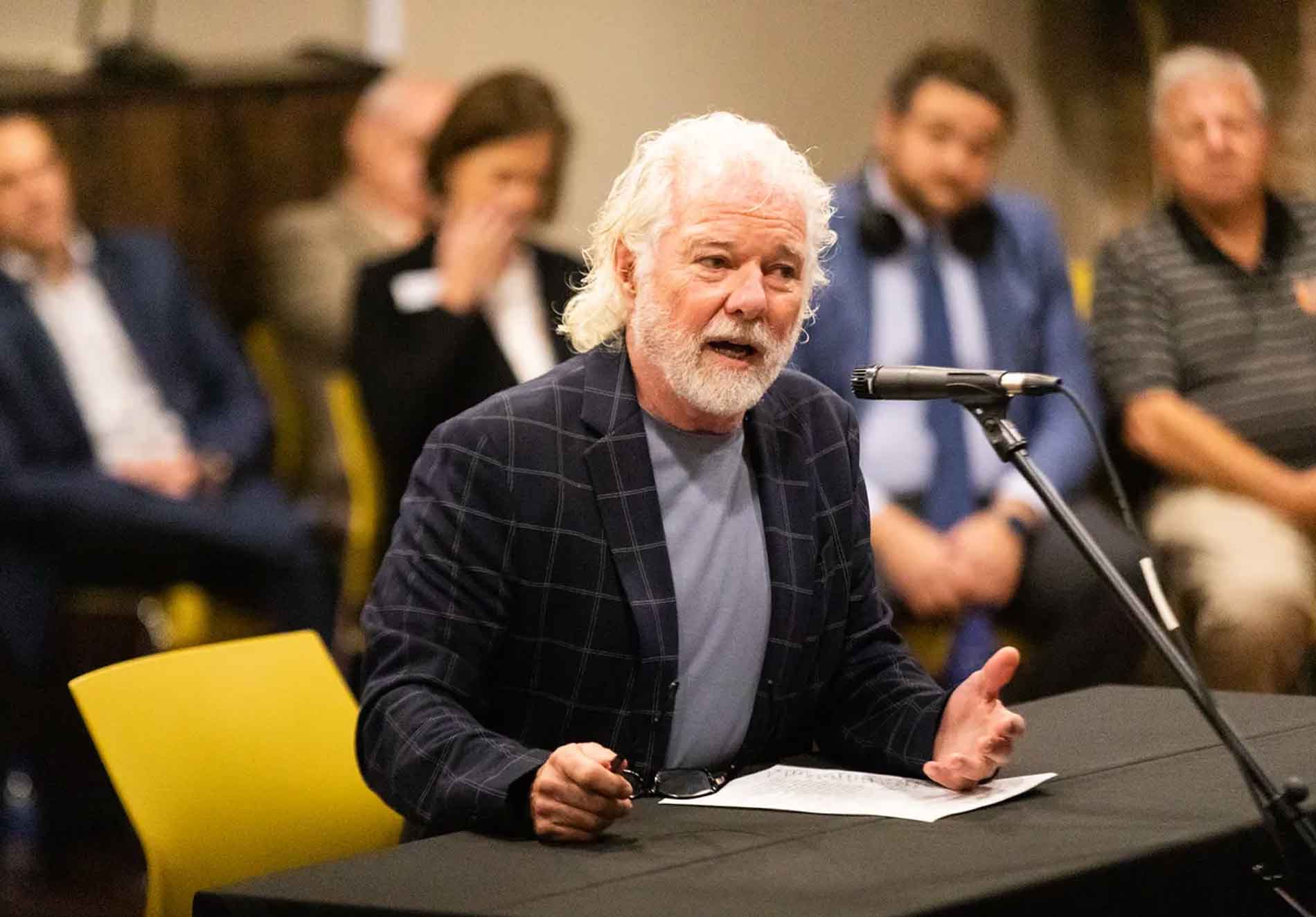 Chuck Leavell Makes a Case for Tax Incentives in Georgia Music
By Oz Online | Published on March 9, 2023
Chuck Leavell, keyboardist for The Rolling Stones and The Allman Brothers, is attempting to bring attention to the celebrated music scene, not only in Atlanta but throughout Georgia.
The Joint Georgia Music Heritage Study Committee, a nonpartisan study group within the Georgia Legislature, was established during the 2022 legislative session to examine ways to develop and encourage the music industry to grow and how to invest in the state, as well as ways to utilize and promote the state's extensive music history.
The fight for statewide tax incentive and other perks continues to be spearheaded by a nonprofit organization called Georgia Music Partners. The group was established ten years ago, but during the past few months, they've held a number of open forums with prominent musicians in the performing and commercial sectors around the state.
The study committee's recommendations include funding for a statewide music office, a music tax incentive, grants for independent projects, and efforts to increase education and funding for workforce development for music jobs. These sentiments were echoed by GMP president Mala Sharm, who expressed the group's optimism that legislation based on those recommendations will be introduced.
When asked why these changes are important to him, Leavell answered, "Well, first of all, economic revenue. Those incentives will create opportunities for restaurants that these artists and all the crew members and so forth would be frequenting, the hotels and motels that they would be staying at. If you kick off a tour here, you're talking about venues, important venues that would benefit from this. Look, music is joy. Music enhances our lifestyles, all of us. I can't think of anyone that's going to say, 'Oh, music. I don't like music.' We could become one of the premier states in this country, out of 50 states, to be the one or one of the top five."
One of its most ardent supporters, Leavell stood before the study committee numerous times to argue that Georgia's music venues, rehearsal halls, and recording studios ought to benefit from a tax break similar to the one provided to the state's film industry.