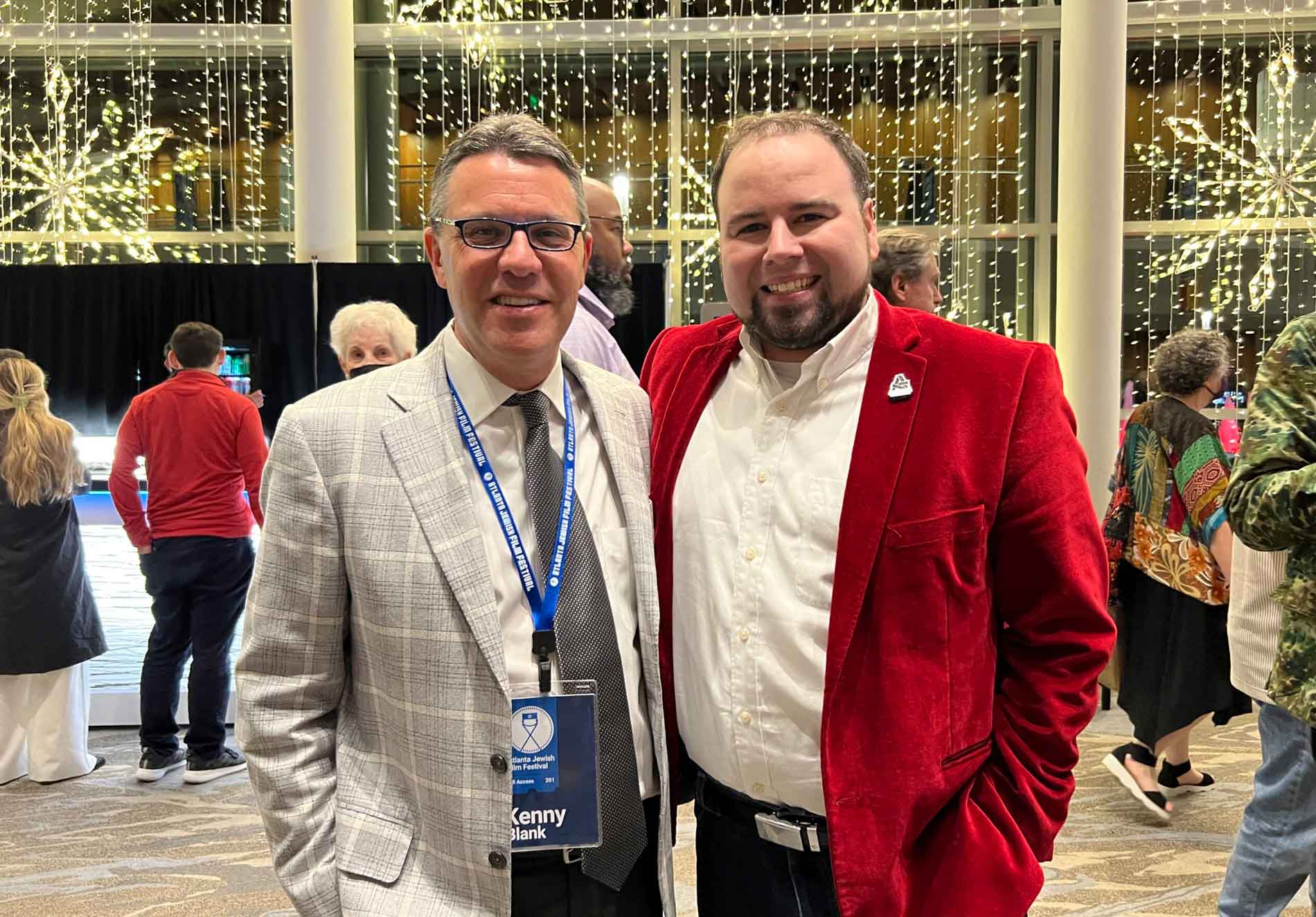 Chris Escobar Reopening the Plaza Theater
By Oz Online | Published on March 9, 2023
Owner of the Plaza Theater, Chris Escobar, announced at the Atlanta Jewish Film Festival on Tuesday that he will be reopening the Tara Cinema in the near future. Escobar credits his ability to reopen the beloved theater to a few partners and his friendship with the executive director of the AJFF, Kenny Blank, as well as the Halpern family who own the property on which the theater is located.
"If you're like me and have been coming to the AJFF for years — and a fan of historic cinemas, I'm sure you too are sad this year couldn't also be held at Tara due to its recent and unexpected closing," says Escobar at the festival before the final film was shown.
Until its last days, the theater had been an Atlanta staple for 54 years. At the time of its unexpected closing in November, the Tara was owned by Regal Cinemas and was shut down for their "real estate optimization strategy." However, the upcoming reopening will make the Tara a locally-run establishment once again.
"It's a testament to what is possible when Atlantans come together, and how our cultural institutions can live on when we all get a say," Escobar said. "For the first time in decades, the Tara will once again be run locally."
Escobar provided movie lovers with some insight to the future of the cinema, saying: "We are working on everything needed to get it re-equipped and ready to welcome audiences," and continues on to explain how community members can help make the improvements possible. The main way, he notes, is engaging in presales for gift cards and ticket vouchers, which can be done through the Tara website.
Commenting on the type of content to expect, Escobar said: "It's still going to be a home for Arthouse, indie, foreign films in Atlanta, but we're also bringing back a number of things missing from the Tara for years. Including: classic films, 35 and 70mm actual film — in addition to digital — and a bunch of other exciting things including righting the egregious wrong of not serving Coca-Cola! At the Tara? So, if there are any Coke people here, call me!"