We've long known that Atlanta's culture – from hip-hop, to movies, to fashion – dominates on a global scale, and most everyone is clamoring to share in what that influence brings, whether it be its economic impact or visibility. The realm of e-gaming is no different. When it comes to the creative sectors, the gaming industry is the largest industry by far, according to Asante Bradford, industry engagement manager at the Georgia Department of Economic Development (GDEcD).
Video games in Georgia have generated $37.5 million in taxes at the state and local levels and another $60.8 million in taxes for the federal government.
As global esports growth has exploded, Georgia has become a winner, and Atlanta is being called the nation's esports capital by some enthusiasts, including the GDEcD. According to the GDEcD, digital entertainment is a $550 million industry in the state, responsible for more than 12,000 direct and indirect jobs.
"A lot of people don't know that digital entertainment–video gaming more specifically–makes more money than the film industry," said Bradford. Bradford and his team at GDEcD have been working hard to cultivate Georgia's digital entertainment industry since passage of the Georgia Entertainment Industry Investment Act of 2008.
"I think even if you combine film and music together, gaming still makes more than that. When one of these AAA game titles comes out, they are making a billion dollars in a couple of days," said Bradford. "You know, I think Top Gun Maverick made a billion this year, which was amazing. You get one movie every few years that makes a billion, but that's common in the gaming industry."
Though entertainment tax credits were introduced in Georgia in 2005, the 2008 update made them easier to understand for investors and businesses alike. Now, it's a straightforward calculation: qualifying projects with an investment of at least $500,000 receive a 20 percent tax credit, plus another 10 percent if their project includes a promotional Georgia logo.
It's a simple program,and it's proven to be quite effective. For video game development alone, the Entertainment Software Association (ESA) estimates that the industry added $102.7 million to Georgia's economy in 2012. The ESA also reports a job growth rate of 17 percent from 2009 to 2012, adding roughly 110 full-time positions with an average salary of nearly $88,000.
"In 2005, there were only eight video game studios in Georgia, including my own," said Andrew Greenberg, president of the Georgia Game Developers Association (GGDA). "And now, we have more than 160. Georgia currently ranks in the top 10 in the gaming world. The existence of great talent, some visionary leaders, and the tax credits are direct factors leading to that explosive growth."
"Atlanta also has the most ethnically diverse game development community in the world," Greenberg continued, "and we have a home for developers who may not find one elsewhere."
The state's growing roster of gaming companies is just as diverse as the players and developers. In addition to entertainment-focused video games like first-person shooters, sports games, and massive multiplayer online role-playing games, Georgia is at the forefront of several gaming subsets, including gaming for health, exergaming, and serious gaming.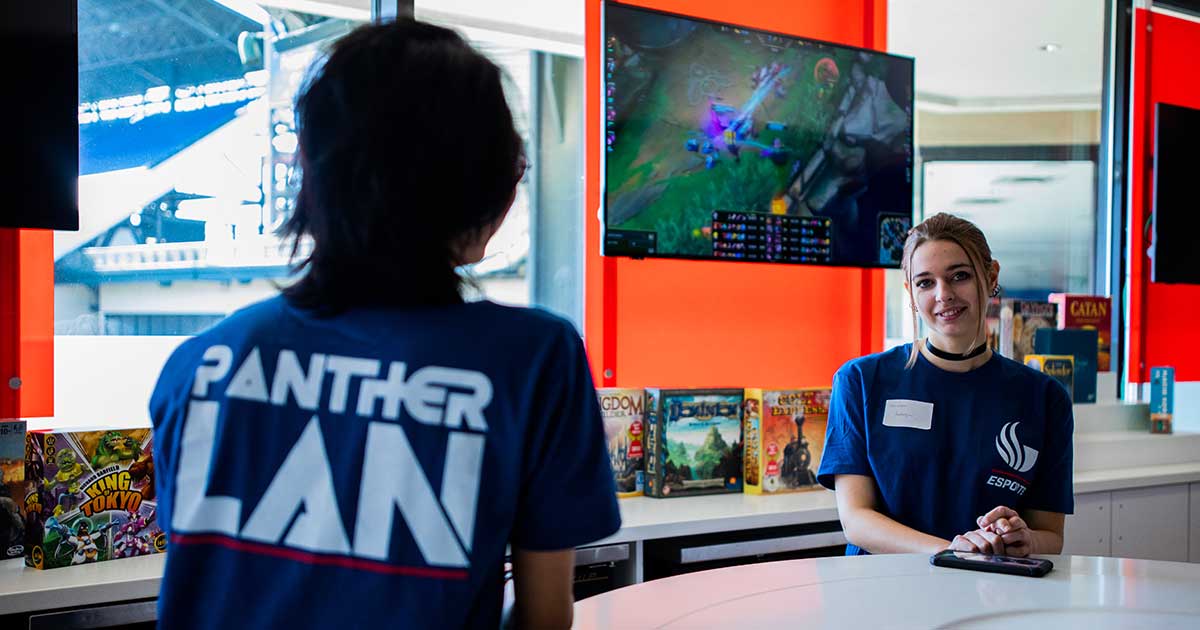 Speaking of great talent, Georgia is growing and promoting its own in the gaming industry. The state currently has 12 college and university video game programs. The gaming industry requires a steady flow of highly-skilled, highly-qualified talent, and in the early days of the industry, Georgia was seeing a lot of its talent leaving for opportunities elsewhere. Extending the entertainment credits to digital media was one way to combat this growing problem, according to Bradford, while also attracting new companies to the state.
"A big part of it was, 'How can we keep this talent here?'" he said. "Talent is always [at] the top of the list for these guys–just knowing that they have a pipeline of workers. If they're going to move here, they want to make sure that they have that pipeline.
There are currently more than 2,000 students in Georgia colleges and universities studying game-related degree paths thanks, in part, to higher education programs created to train the next industry leaders. In 2020, the Creative Media Industries Institute (CMII) at Georgia State University began offering two new bachelor's degree programs designed to prepare students for careers in the growing fields of game design and development. The new degree programs,a Bachelor of Arts in game design and a Bachelor of Science in game development,were created through a collaboration between CMII and regional game development industry partners, including the Georgia Film Academy.
"Our mission at CMIII is to educate, train, and prepare students to become the next generation of digital storytellers through emerging technology, and gaming is a key area for us to focus on," said Brennen Dicker, director of the Institute.
"With more than 160 companies in Georgia, the gaming industry is poised for significant growth both regionally and nationally over the next decade," Dicker said. "The skills students acquire with coding, animation, and immersive world creation will serve them well, not only in the gaming industry but for additional careers in emerging technologies in entertainment."
The B.A. in game design focuses on preparing students for work in animation, TV, film production, virtual special effects, and graphic design. One of the new courses features a partnership between CMII, the Georgia Film Academy, and Skillshot, an esports company that organizes amateur and professional video game competitions.
The international gaming community has already begun to recognize the city's leadership, as evidenced by the choice of Atlanta as the U.S. home of DreamHack, the world's largest digital festival. Following the inaugural U.S. festival in 2017, DreamHack has set dates for the 2022 event, which will draw gamers from all over the world, for November 18 –20 at Atlanta's Georgia World Congress Center. DreamHack hosts a series of events around the world and attracts over 300,000 gaming and esports enthusiasts annually.
"We produced the concerts, all of the entertainment for the first DreamHack held in Georgia,"said Mel "Mel-Man" Breeden. Breeden, CEO of Radar Live / Big Cat Records, announced co-ownership of Atlanta Premier Esports–a professional esports organization in Atlanta that combines ATL culture with esports, gaming, and Hip-Hop music–with Chase Peterson, founder of Atlanta Premier,in February of 2022. Breeden is well-known for launching successful artists including Gucci Mane, Eminem, Foreign Jade, Pretty Ricky Love & Hip Hop's Rasheeda, and Gospel Grammy winner Canton Jones. He also sits on the board of advisors for the Atlanta Esports Alliance, a private division of the Atlanta Sports Council.
"You can't call yourself an Atlanta organization without embracing the culture the South provides: the larger art, music, film, and business community," said Breeden. "This is a marriage between esports and the music industry, and my focus is to make Atlanta Premier an esports organization the city of Atlanta can truly be proud of."
"The first concert I did for DreamHack, I had Waka Flocka and I got a crazy photo of him in the middle of the crowd performance. It's dope. He's a friend of mine, you know, of course, coming from the music world, right? But he's into gaming, so really, it was a natural for him [to perform]. Once that [DreamHack] was here in Atlanta, we had like 30 to 40,000 people. Wow. The first one. And that really opened my eyes to really say, 'Okay, what's going on in this gaming world?'," added Breeden.
Waka Flocka, who has been a staple of the Hip-Hop scene since 2009, performed on the main stage at the inaugural DreamHack Atlanta on July 21, 2017 at the Georgia World Congress Center. This collaboration is a direct example of the power of two of Georgia's greatest cultural exports: Hip-Hop and gaming.
So, how do we keep this momentum going? It's all about collaboration! According to Bradford, we are already seeing major partnerships within the tech industry here with the support of incubators, co-working spaces, mentorship programs, and capital investment. As new technologies such as esports and Virtual Reality grow, having our existing industry set up innovation centers and hubs will only help grow the digital entertainment industry.
As Bem Joiner, culture curator and co-founder of the creative consultancy brand AiE, would say, "Atlanta Influences Everything," and that includes the ve