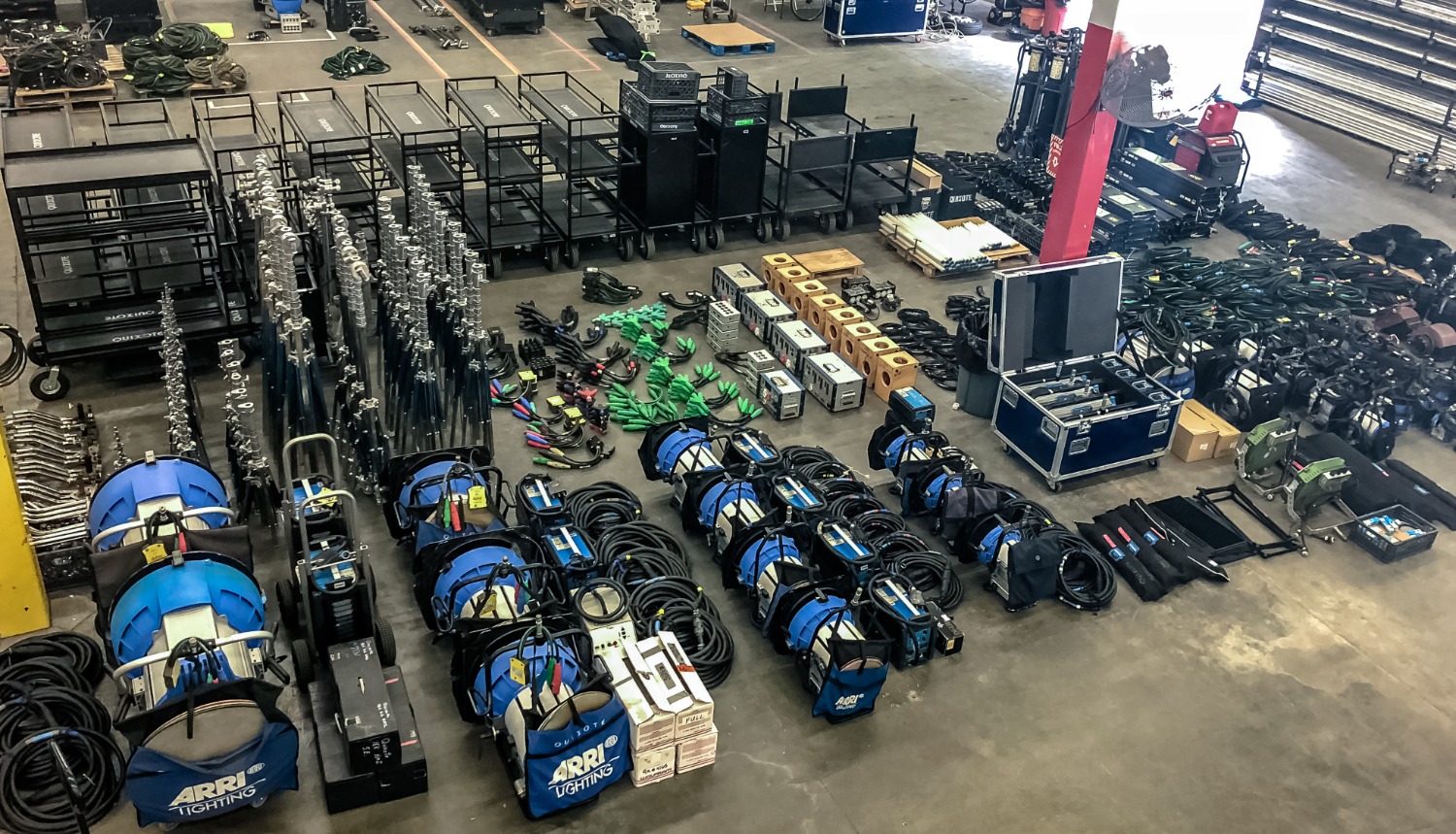 By The Truckload
By Oz Online | Published on October 25, 2018
Life is good for Georgia's lighting and grip companies. From small operators to major players, the gear is moving by the truckload.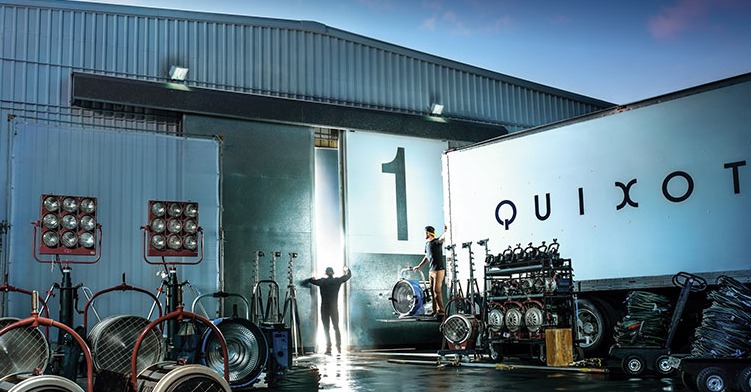 HUMPREY DOUBLES SERVICE
Grip and lighting equipment is moving out by the truckload throughout Georgia as rental houses and production services companies fill orders for commercials, feature films, episodic television and content for emerging streaming platforms.
In the last decade the lighting and grip business has grown so much in Georgia that Jarrod Humphrey now owns two grip rental and expendables companies, Atlanta Rigging Grips, Inc. and Anchor Rigging and Goods, LLC. Humphrey started as a best boy in 2008 and began working as a key grip in 2010 "before it was really busy here in the local market," he recalls. "Then a lot of bigger features started coming in, beginning with the Fast and Furious series, and I developed contacts with people doing the larger productions."
He opened Atlanta Rigging Grips, Inc. around 2011 and invested in his first 48-foot grip trailer with full studio grip package. He added a second 48-foot trailer to meet growing demand, and in 2015 launched expendables company Anchor Rigging and Goods, LLC., which also offers a 5-ton grip truck with full grip package. Humphrey believes his approach demonstrates how "independently owned, small business made in Georgia" can thrive as a result of "tax incentives, entrepreneurship and a little hard work."
The two trucks at Atlanta Rigging Grips are available with standard packages and customized with add-ons. The equipment is typically used by feature film and TV productions such as the third season of Star on FOX, the first season of the live-action Doom Patrol, which will stream on DC Universe in 2019, and the recently-released feature Mile 22, starring Mark Wahlberg.
Humphrey makes his own rags in custom sizes and fabrics and has a metal fabrication shop, Carver Iron, run by Neil Carver, for custom set carts and truck builds. He also provides productions with certified rope access technicians, who are members of SPRAT (Society of Professional Rope Access Technicians), when productions need to rig hard-toreach areas where heavy equipment can't be used. "Big features use this service," he says. "We come in as stand-bys on a hot set and can deploy rope access to rooftops and other areas overnight or on the day of a shoot – it saves them money."
Anchor Rigging and Goods' 5-ton truck, available with a standard grip package and add-ons, is used by feature film 2nd units as well as TV productions. It's currently on season two of the YouTube Premium series, Cobra Kai, which follows the original Karate Kid saga.
According to Humphrey Anchor is the only company in the world making digital green screen and blue screen rope rated for fall protection and lifeline applications. "My contacts had been working the big Marvel features as rope access technicians and found a need for lines and overhead diffusion rigs that didn't have to be painted out in post production," he explains. He had a light bulb moment and, working with his friend's company, Highline Ropes, developed an undetectable green screen and blue screen rope rated to high industry standards. He took samples to productions and started selling the rope by the spool.
Humphrey believes that the market for "episodic television and streaming series will continue to expand in Georgia – streaming in particular is gaining momentum. Everything is here for them: the crew base, facilities and vendors."
Quixote Fills Client Needs at Blackhall Studios
Quixote is the exclusive provider of grip and electric, production supplies, communications and expendables for all productions at Atlanta's Blackhall Studios. "Our main focus is to service the lot," says Quixote vice president Haryl Deason, although productions shooting around Atlanta and in Savannah, Brunswick and elsewhere in Georgia have also tapped Quixote's extensive inventory. The company caters to feature films, episodic TV and streaming series.
Quixote fills client orders for cable and distribution gear, lighting fixtures, lighting support and, through third parties, truss, grids and rigging. Quixote's lighting roster features a wide array of LEDs as the industry migrates to LED technology.
"There's still a demand for HMIs and tungsten, although they are not the focal points they used to be," says Deason. "There's a high demand for the newer LED fixtures." On the LED side Quixote offers versatile ARRI SkyPanel S60s, S30s and the larger S360s; Sourcemaker Blanket lights; and LiteGear Mirage Hybrid panels. Specialty lighting includes LRX robotic fixtures such as higher-output 18K HMIs and 12K tungstens. RatPac's American made wireless dimmers are also popular rental items.
This year Quixote has filled lighting and grip orders from the Dwayne Johnson adventure film, Jungle Cruise, which asked for a large assortment of LRX fixtures; Sony's new superhero film, Venom; and Warner Bros' Dr. Sleep, Stephen King's sequel to The Shining, all of which were tenants of Blackhall Studios.
Quixote has also serviced both seasons of the YouTube Premium series, Step Up: High Water. "It's our first streaming series," Deason notes. "Their needs are similar to smaller-scale feature films."
Quixote strives to keep up with "changing technology to meet the needs of gaffers who are more savvy about using new technology," he says. Deason sees business remaining steady as "Georgia continues to draw and maintain the film and television industry. The stage infrastructure has grown quite a bit along with services like rental companies. That's all a good sign of building a strong, long-lived industry here."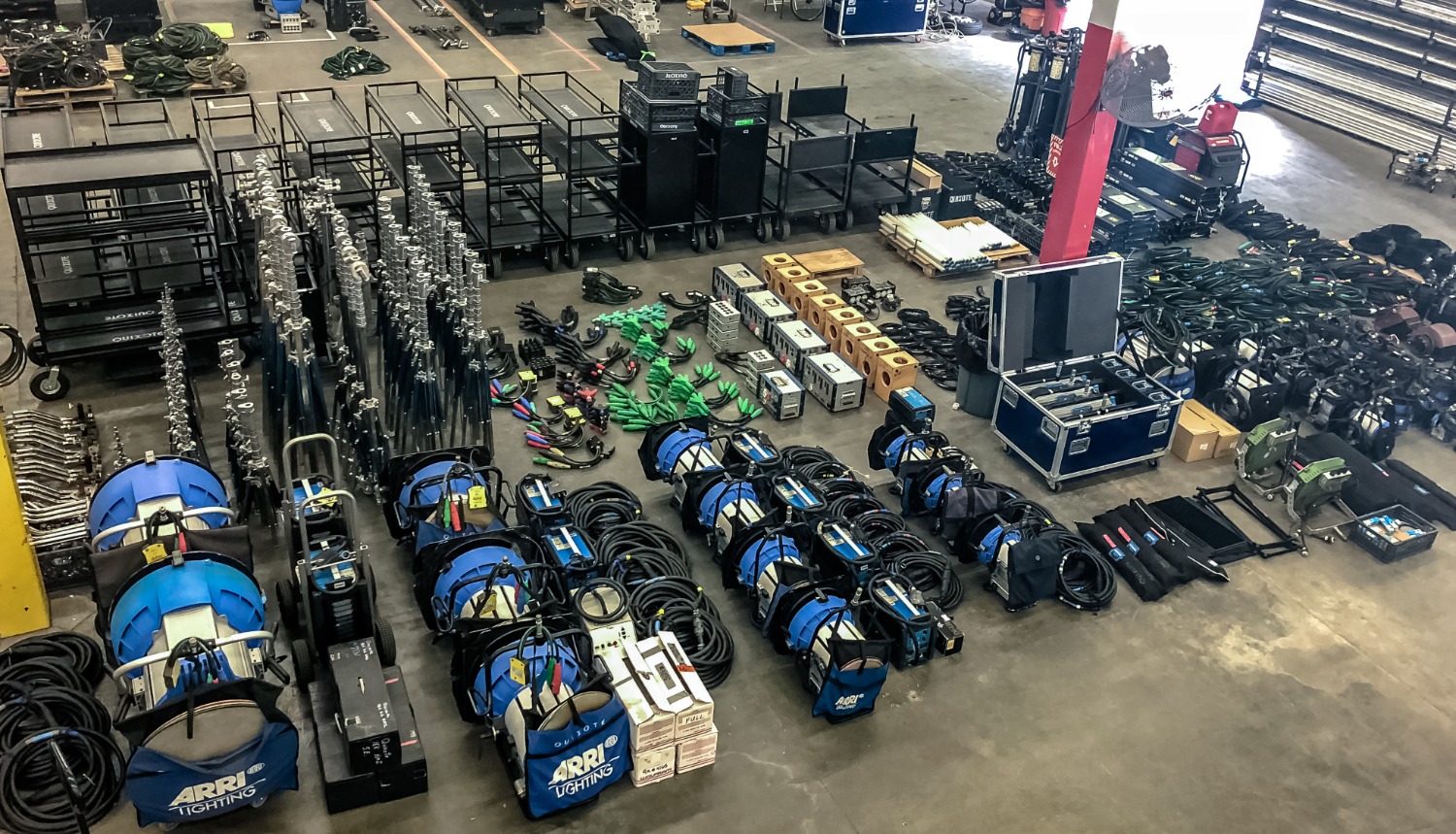 High Output Joins Savannah Scene
High Output, Inc. was founded in 1986 in New England and has become a leading supplier of production services and equipment for film, TV, theater and events. "The original Boston location was literally started in a garage by owners John Cini and Jim Hirsch," notes Marty Bluford, southeast regional manager for High Output.
The company opened its Charleston, South Carolina office in 1996 and enjoyed steady success for the first ten years due primarily to commercials shot on location, documentaries and photo shoots. The Charleston office truly took off with the debut of Army Wives in 2007, which ran for seven seasons on Lifetime.
An office in Savannah launched two and- a-half years ago after the Charleston branch had "worn a rut in the road" servicing the area from across the state line. "We watched production explode in Georgia and felt we needed to open there," says Bluford.
High Output is located five minutes from downtown Savannah and next door to SCAD's Savannah Film Studios. It maintains a commercial lighting and grip inventory along with a full line of expendables. The Savannah and Charleston offices share a small fleet of grip trucks, vans and generators that constantly move between the two venues. "Whereas commercial clients usually prefer pre-loaded grip trucks and grip van packages, feature and television