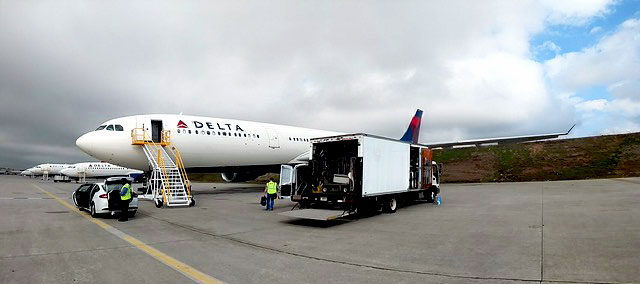 By the Truckload, Part II
By Oz Online | Published on February 19, 2019
Life is good for Georgia's lighting and grip companies. From small operators to major players, the gear is moving by the truckload.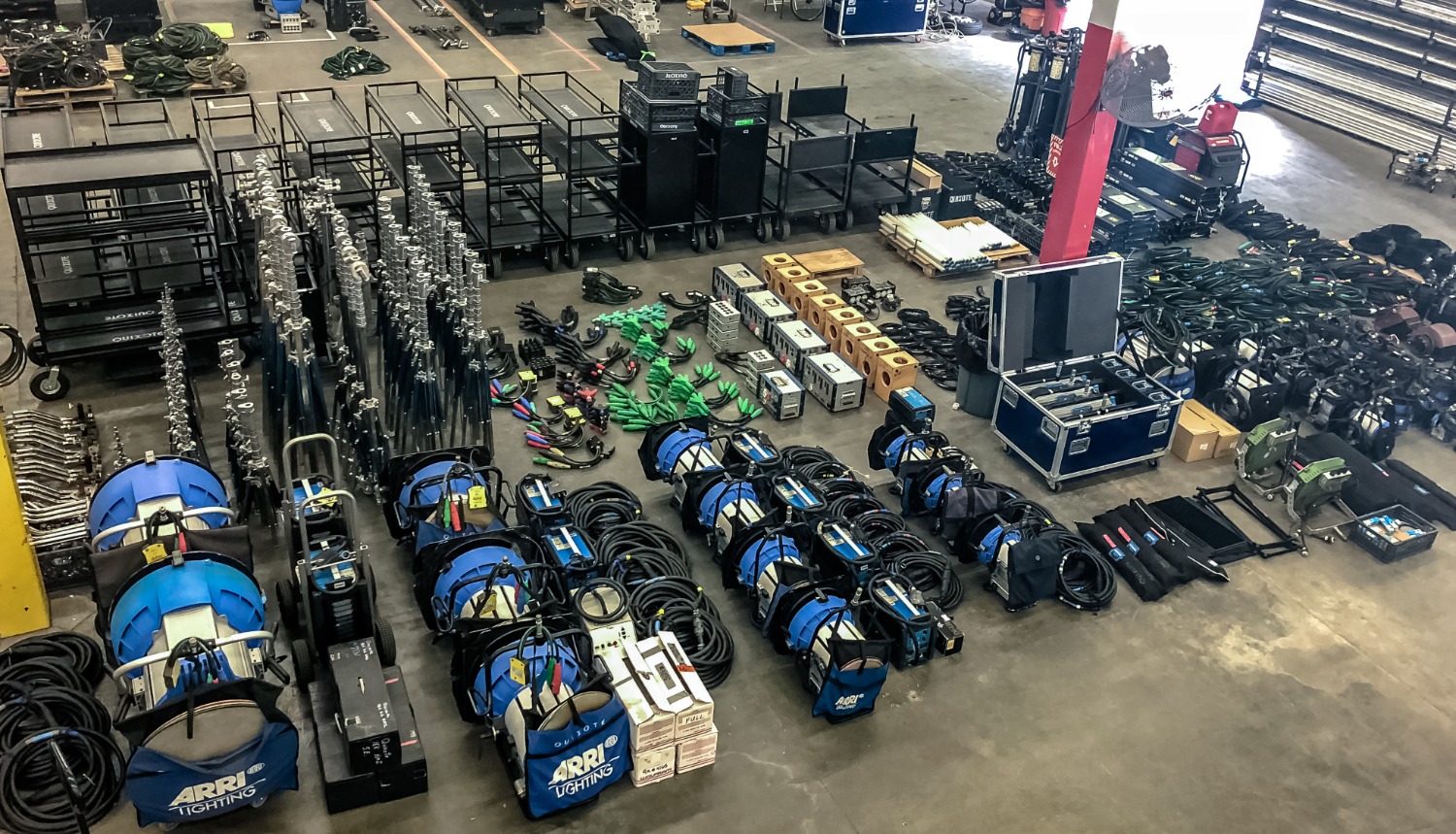 As Oz reported in the November/December issue, grip and lighting equipment providers in Georgia are supplying truckloads of gear to productions of all sizes shooting throughout the state. The brisk pace of business continues as more grip and lighting players reveal what's been keeping them busy.
COMMANDER Masters Atlanta Production Scene
A full-service motion picture equipment rental company, COMMANDER provides camera, lighting, grip, motion control and underwater equipment to a wide array of customers. Marc Dobiecki, an IATSE Local 600 DP and self-confessed gear head, opened the company four years ago.
"I've always had an affinity for equipment."
"I've always had an affinity for equipment," he says. "I had a lot of gear when I was shooting commercials. I finally came to the point when I said I'd have to stop buying it or formalize a rental company." So he purchased a building and launched COMMANDER, which has enjoyed "steady, non-stop growth."
The company owns "the freshest fleet in town," according to Dobiecki. COMMANDER offers 1-ton, 3-ton and 5-ton lighting and grip packages for commercials, episodics and features. "Our 2018 Isuzu is a crew cab which is ideal for shooting as far afield as North Georgia, Tennessee, Alabama and the Carolinas. You can load four people into the vehicle," Dobiecki notes. "It's the only G&E crew cab 3-ton in Atlanta." A 5-ton lighting and grip package fills a premium Kenworth truck.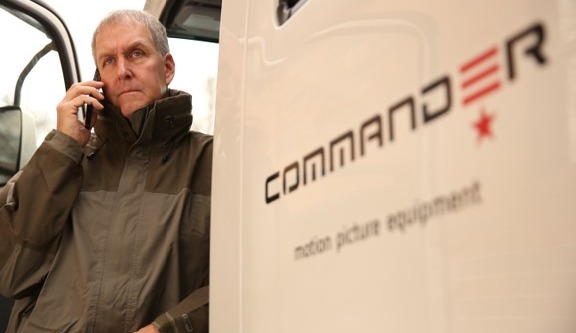 "I've customized the packages through my experience as a DP," he says. "They are competitively priced but very crew-centric; the packages are beefed up with quantities of equipment that meet crew needs, which minimizes additional labor. I'm ex-military, so precision, uniformity and cleanliness of the COMMANDER gear is important to me." COMMANDER offers a generous assortment of American and Modern grip gear and rigging. It has conventional fixtures plus the newest versions of K5600 Jokers, LiteMat, Litepanel and ARRI Sky Panel 30 and 60 LEDs. "We never have enough Sky Panels," says Dobiecki of the popular fixture.
He's been waiting for advances in LED RGB technology before he makes additional fresnel LED purchases, however. "A big shift in LED lighting is just around the corner so we've been sub-renting some fixtures in the meantime," he explains. "We like to stay current with equipment. If I'm not purchasing equipment weekly, I'm not doing my job."
COMMANDER also boasts "a great camera department," which includes the new Sony VENICE camera systems, Angenieux and Zeiss full-frame lenses and Cooke anamorphic full-frames. "We jumped on the Sony Venice," says Dobiecki. "It shoots Raw 6K, is compact and gorgeous." He believes the company's underwater inventory and knowledge is unrivaled outside LA.
This year COMMANDER has filled the lighting and grip needs of high-end corporate cinema, music videos, episodic TV and indie films. Projects include the features Hour of Lead, Levitation and Greener Grass and TV's Saints & Sinners for Bounce and Pride and Prejudice: Atlanta for Lifetime.
"We're growing every month," Dobiecki reports. "We purchased our building to withstand the rigors of whatever might come our way. We're the full-service camera and lighting and grip company that's closest to the airport, and a lot of business comes to us because of that proximity." Customers have also come to rely on COMMANDER as "solution providers," he notes. "We don't just fulfill an order; we look 360º at every job. Production happens at such a fast pace that clients need an extra set of eyes and ears to help them out. We look in all directions as far as clients are concerned."
Danny Boy is Music to Customers' Ears
Danny Boy Services, LLC offers lighting and grip support to corporate TV, broadcast sports, commercials, and producers needing EPKs for shows on AMC and OWN. It boasts a 3-ton Isuzu truck and a new Mercedes Sprinter van.
"The 3-ton truck fits larger shows and accommodates a crew of four or five grips and electricians. The Sprinter fits me and another crew member and is great for jobs that don't require a 26-foot truck like interview shoots or downtown productions," explains owner/operator and lighting director Dan Philipp. "The two trucks are busy every week."
The 3-ton truck is "generously equipped," he notes. "I like to have more equipment than I need so we offer a way fatter package than most companies. I'd rather bring a complete platform and use only what we need."
The 3-ton package went out on a Delta image piece for a California agency, which shot for five days at the carrier's airport facilities. "We do a lot of work with Delta and have used the Sprinter package for shoots in the mock-up plane at their training center," Philipp explains. "This image piece is something that passengers see when they take off from Atlanta. The 3-ton package included ARRI Sky Panels and NILA's Arina daylight LEDs. We're hoping that HMIs will take a back seat to LEDs. With their lower impact and lower amperage LEDs have been a sea change for this industry."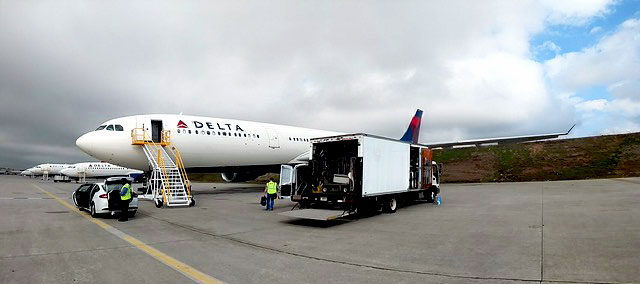 He points out that the Arina LEDs impressed the California-based DP on the Delta shoot; the fixture is also popular with broadcast sports. "For Delta we could plug it into an on-board circuit and get a screaming bright interior," he says. "The Arina draws only 800 watts but has the foot-candle roughly equivalent of a 2500 watt HMI."
Philipp sub-rented some gear for Delta as well. "PC&E was very helpful on this project," he says. "The DP wanted a 1200 watt lamp for a daylight source pointing at the lens of his ARRI ALEXA, so we got an ARRI M18 HMI PAR. We also got a heavy-duty Fisher 10 dolly with a big slider."