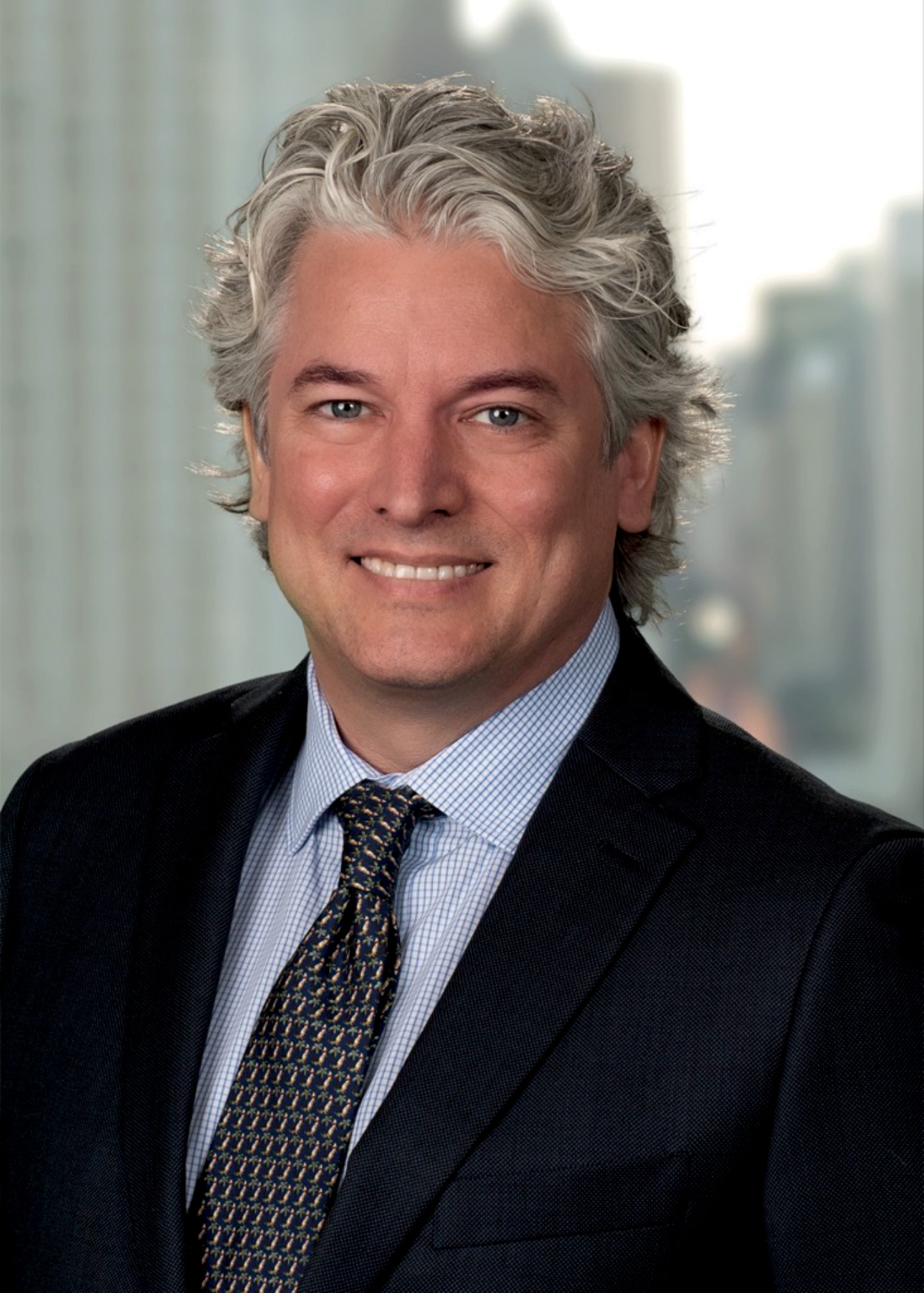 Georgia's film and television industry is robust, flourishing, and seemingly sustainable. According to the Georgia Film Office, as of March 2023, there are 31 projects being filmed in the state ranging from feature films to television series to unscripted reality productions. Such totals are impressive and represent a trend that is almost 20 years in the making. Since the adoption of the initial film tax credit in 2005, the state has experienced consistent and sustained growth each year with the only exception occurring in 2020, but the tax credits don't tell the whole story. While many other states have experimented with incentive measures, whether in the form of tax credits, rebates, or direct subsidies, Georgia's story stands out as a unique example of prolonged success.

As of 2022, 35 U.S. states offer some form of incentive to the film industry to encourage production activities within their borders. Nonetheless, while various markets enjoyed brief periods of boom, including Arizona and Missouri, few were able to sustain that success – let alone expand upon it.


By comparison, the industry in Georgia has matured to the point that growth is now expected. In terms of direct spending, production expenditures increased from approximately $20 million in 2007 to $4.4 billion in 2022, with the pandemic causing the only temporary interruption.
Understanding what makes Georgia different requires that we zoom out to see the whole picture.
How Georgia Became the Hollywood of the South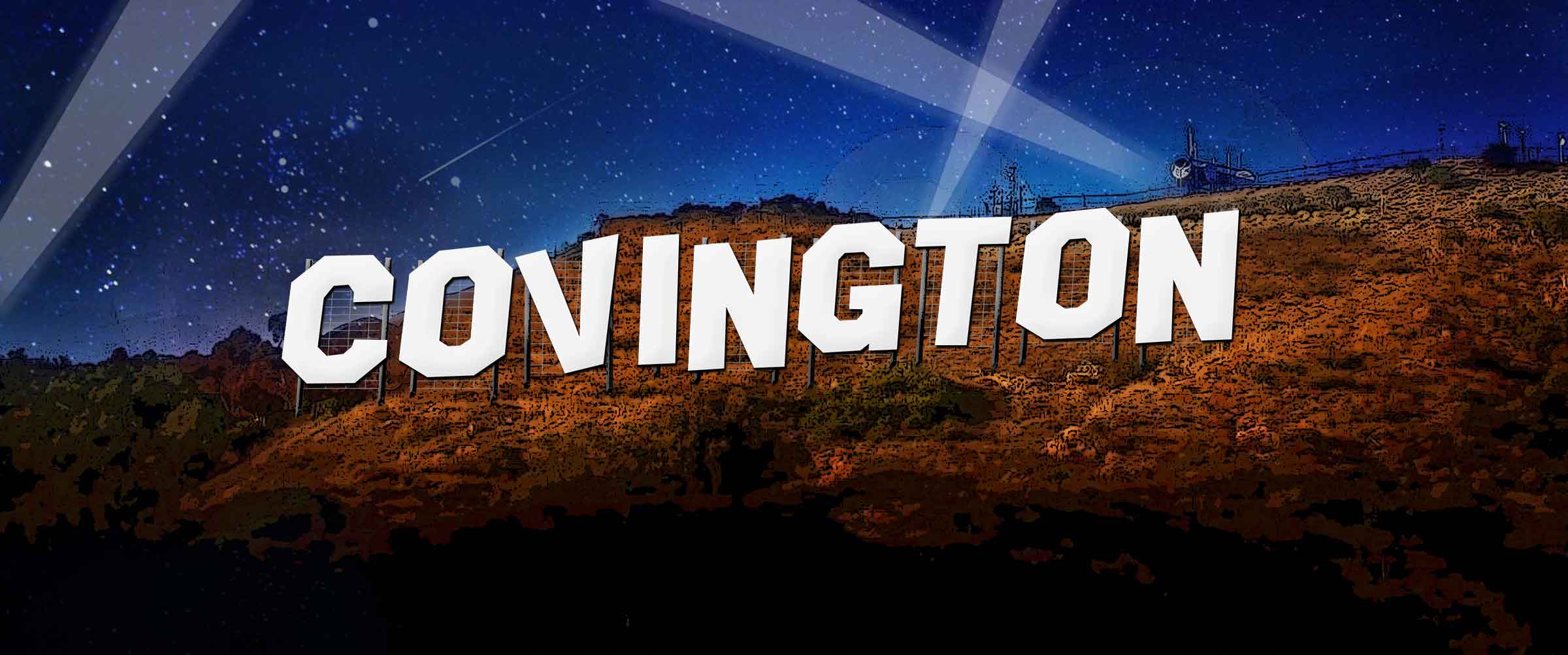 From the birth of American film industry and throughout the 20th century, film and television productions would occasionally venture outside Hollywood in search of iconic landscapes. Picturesque towns such as Savannah and Covington were used as backdrops for projects requiring specific geographic aesthetics and cultural idiosyncrasies. Despite these sporadic activities, the film and television business remained firmly rooted in California and New York, while Georgia and other regions were viewed as temporary destinations for remote shoots.

In effort to encourage more remote shoots, Georgia lawmakers introduced a series of financial incentives, which began as a tax exemption in 2002 and evolved into the tax credit program in 2005. Each incentive aimed directly at the film and television industries, and their impact was felt immediately. By the end of the decade, Georgia became known as "Hollywood of the South." Observers noted that the state's diverse geography, moderate climate, and modern transportation infrastructure — coupled with a competitive subsidy program — proved to be an ideal incubator for the development of a homegrown industry.

As we near the 20th anniversary of the initial tax credit program, Georgia's film and television industry has leapt from the incubator and progressed from an occasional novelty into a potentially permanent fixture.

In most respects, permanence as an objective is a "fool's errand." When it comes to the film and television industry, impermanence seems to be the general rule for the notoriously fickle industry. Still, 20 years after Georgia first opened its proverbial doors to the industry, it's hard to deny the momentum and growth experienced over that time period. When considering whether Georgia's experience is merely momentary or something more akin to permanence, there are various contributing factors that deserve recognition. For instance, Georgia's complex infrastructure and world-class logistics industries, mostly steady and booming economy, and the standard of living and quality of life are draws to outside businesses.

Unsurprisingly, these economic factors proved attractive to the film and television industry and have yielded tremendous growth for the legacy industry, while also supporting the creation of an integrated ecosystem that developed around the industry.

Highlighting this perspective, the Georgia Film Office attributes the industry's growth to Georgia's temperate climate and variety of locations, along with access to "the world's busiest airport, large crew base, and pro-business focus."

By citing the convenience factor for air travelers, the availability of a skilled labor force, and the state's preference for business-friendly policies, the Film Office acknowledges there are important considerations for the industry beyond tax credits and subsidies. For an industry to take root and prosper, the favorability of the business environment coupled with certain macro-economic factors are necessary, if not indispensable, for sustained success.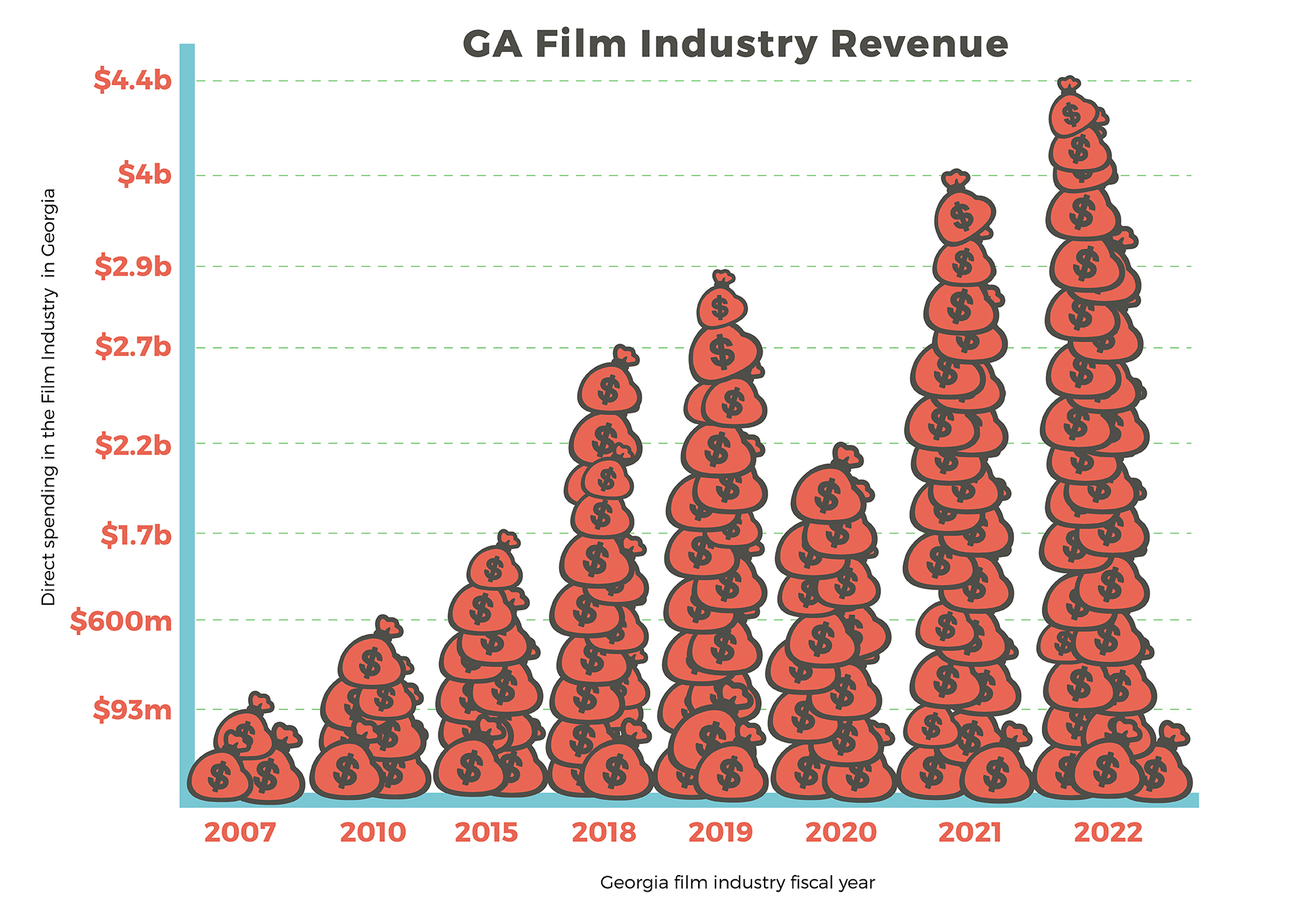 An Advanced Infrastructure Framework
Among such vital factors is the availability of reliable transportation for goods, equipment, and people. According to the Georgia Department of Economic Development, the state ranks number one in the country for the growth of logistics and expansive infrastructure. As a coastal state with a high traffic port and a world-leading airport, Georgia is the prototype transportation hub. From the state's logistics, distribution, and warehousing companies, cold chain facilities, and port-accessible refrigerator container capacity, to the state's interstate highway, extensive rail systems, and international airports, Georgia affords convenient and world-class channels for moving goods and people into, out of, and around the state.
A Robust Network of Production Studios and Service Providers

Equally important to the infrastructure framework is the growing network of production facilities and onsite service providers. In the decades following the introduction of the tax credit, the local industry evolved from occasional landlord to a full-service resource for soundstages and production equipment; skilled labor, talent, and professional services; and technology and production vendors.

Whereas production activities were previously split between Georgia and California due to technological or logistical requirements, and skilled labor and below-the-line talent were sourced from out-of-state, such bifurcated strategies are becoming far less frequent. Georgia is now home to over 4 million square feet of dedicated studio and soundstage complexes, which places Georgia third behind only California and the United Kingdom in terms of raw square footage. Building upon the vision initiated by Ted Turner in 1986, large studio complexes now include Tyler Perry Studios (2006), Pinewoood/Trilith Studios (2013), and Blackhall Studios (2017), which were followed more recently by large, state-of-the-art production facilities via Gray Television/Assembly Studios and Cinelease/Three Ring Studios. Outside of the metro Atlanta region, independent studios are driving expansion and establishing industry footholds in secondary markets such as Savannah (SCAD), Rome (ROME PAM Studios), and Columbus (Flat Rock Studios).

Working in tandem with private operators, the Georgia Film Office's "Camera Ready Communities Program" offers turnkey solutions to connect production teams with skilled county liaisons who assist with everything from local lodging, permitting information and education, and preferred vendor and labor force listings.
"Georgia has a wealth of talented crews, capable of working in a high pressure and fast-moving environment, and many workers are far ahead of the curve relative to other places outside of California."
A Growing Number of Jobs and Local Labor Force

According to the U.S. Department of Labor, Georgia led the nation in jobs gained in motion picture and video industries between 2011 and 2021 with an increase of 15,611. While it's no secret that large numbers of industry professionals relocated to Georgia during the COVID-19 pandemic, such domestic migration trends started well before 2020. The increase in local production activities combined with the establishment of franchise properties such as The Walking Dead and the Marvel Universe resulted in entire production teams buying homes in the state and, in some cases, becoming permanent residents. Emmy award-winning production designer and Los Angeles resident, Todd Fjelsted, has lived in Georgia approximately 16 months over the last three years.
Commenting on this fact, Fjelsted reports, "I like spending time and working in Georgia because there is comfortable tone in the community that supports the industry."
Simultaneously with the proliferation of production activities, a sizable local labor force emerged from the availability of steady work. Local workers cut their teeth and refined their skills by working on a wide range of feature films and television series produced by studios like Netflix, Disney, and HBO.
According to Fjelsted, "Georgia has a wealth of talented crews, capable of working in a high pressure and fast-moving environment, and many workers are far ahead of the curve relative to other places outside of California."
In effort to meet the labor demands associated with the growth of the industry, the Georgia Film Academy established collaborative partnerships with Georgia colleges, universities, and technical institutions for the purpose of training the next generation of industry professionals.
"We have a trained workforce in Georgia," added Randy Davidson, publisher of Georgia Entertainment News. "Rarely does one argue that productions import workers to the state for projects."
A Full-Service Industry Center

As the industry continues to establish a permanent presence in the state, a parallel economy that functions to serve the industry is also expanding in tandem. Specialized production vendors ranging from audio/video equipment rentals, prop, costume and set suppliers, special, augmented, and virtual effects specialists, catering, transportation, and security companies, music supervisory and content licensing professionals, and post-production and editing services are now sourced locally and solidify the notion that state is a full-service industry center. Professional legal, accounting, and tax specialists work directly with studios in connection with local production activities and beyond.


During summer 2021, United Talent Agency opened a full-service office in Atlanta to serve the needs of talent clients living and working in the state. With the creation of each new venture, the integrated web of individuals and businesses working, either directly or tangentially, with the film and television industry furthers cements the industry's inescapable attachment to the state.

When deciding to move to Georgia or otherwise remain in the state, production professionals are hard-pressed to find a better employment market for themselves or family members. Outside of the film and television industry, Georgia's economy is among the best in the country. According to the Georgia Department of Labor, the state's economy has grown at a 3.5% pace over the past 12 months, and it continues to lead the nation in job creation while maintaining low unemployment numbers.


As a testament to Georgia's pro-growth political climate, the state's economy continues to outperform most of the region and country at-large. U.S. News and World Report currently ranks Georgia 12th in the country for economic performance, and Georgia recently ranked sixth on the CATO Institute's annual "Index of Economic Freedom." From the metropolis of Atlanta to the bustling small cities of Macon and Savannah to the charming hamlets of Madison and Vidalia, the state offers a diverse selection of towns and communities for would-be industry migrants seeking a shake-up or to start anew.
"Bolstered by a well-functioning framework of infrastructure, business-friendly state policies, and a healthy economy and alluring standard of living, the industry discovered a welcome home in Georgia. "

Despite the state's steady increase in population, which in part is related to the influx of industry professionals fleeing high-cost markets such as California and New York, Georgia remains relatively affordable. For example, in 2021, the median price for a single-family home in Los Angeles County was $795,000 and the same home in Atlanta was $359,000.

In 2021, Fjelsted and his partner purchased a 1950s-era home in DeKalb County, which cost approximately "one-quarter of what a similar home would command in Los Angeles." When considering whether to purchase or rent, Fjelsted was "blown away by the affordability and the quality of homes available."


Even accounting for a premium compensation rate paid to many workers living in California, the living standard discrepancy is substantial. By some estimates, Georgia enjoys the fifth-lowest cost of living in the United States and ranks 13th on the affordability scale. In addition to housing costs, new visitors and time-sharing laborers confirm that everyday expenses from food to gasoline to entertainment remain a fraction of the cost of similar items outside of the state.
Authenticity and Personality

In a less tangible or measurable sense, some suggest that Georgia offers an authentic culture and personality that is distinguishable from many parts of the country. Rooted in the Old South, yet moving into the 21st century, Georgia is a recognized hotbed of American culture.
The undeniable contributions of Atlanta, Athens, and Macon to modern American music, spanning genres and generations, are as profound as that of any other state or region. In 2023, Atlanta was recognized as a top five market for professional sports. Georgia is home to countless internationally recognized restaurants, historical sites, and art and cultural venues. The state remains the home of exceptional colleges, universities, and arts programs, which are among the most sought after in the world.

At the same time, like the rest of the country, Georgia is not immune to political battles and so-called "culture wars." In recent years, both social conservatives and social progressives have used the film and television industry as leverage to push their respective policy goals. In multiple instances, political operatives threatened the industry itself and the livelihoods of those associated with it for the purpose of securing policy objectives and political victories. Nonetheless, the survival and resilience of the industry in the face of such challenges remains yet another testament to the maturity and stability of industry.

As you zoom out, the full picture of Georgia's story comes into clear focus. Plainly, Georgia's film and television industry can be characterized as a fully integrated industry. Over 20 years, the industry evolved from a short-term location destination and creature of a financial subsidy to a full-service industry with an accompanying comprehensive ecosystem. Bolstered by a well-functioning framework of infrastructure, business-friendly state policies, and a healthy economy and alluring standard of living, the industry discovered a welcome home in Georgia.

The chronicled history of the American film and television industry is rife with boom and bust. From this history, we know that an immature industry is unlikely to survive once the subsidies dry up, especially if that industry is not supported by an interested community comprised of individuals and businesses operating for mutual benefit.
While impermanence is the nature of all things, a healthy and interconnected industry is far more likely to withstand the momentary shocks and cycles that might otherwise prove fatal. Such is the story of Georgia and, based on the experiences of enthusiastic "bi-coastal" residents like Fjelsted, one that will likely yield long-term sustainability and success.
Matthew V. Wilson is a partner at Arnall Golden Gregory LLP and co-chair of the Entertainment & Sports industry team. He can be reached at [email protected].
Thank you to Todd Fjelsted, Lee Thomas, and Randy Davidson for assisting the preparation of this article.