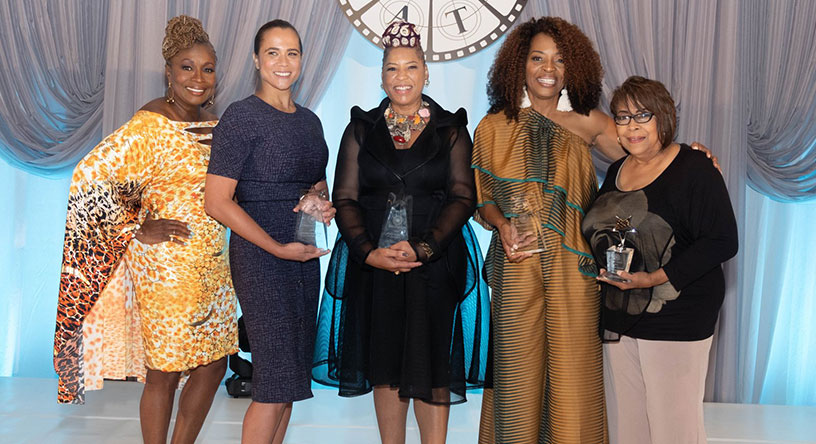 BronzeLens Gets the Gold
By Oz Online | Published on November 15, 2019
With Kathleen Bertrand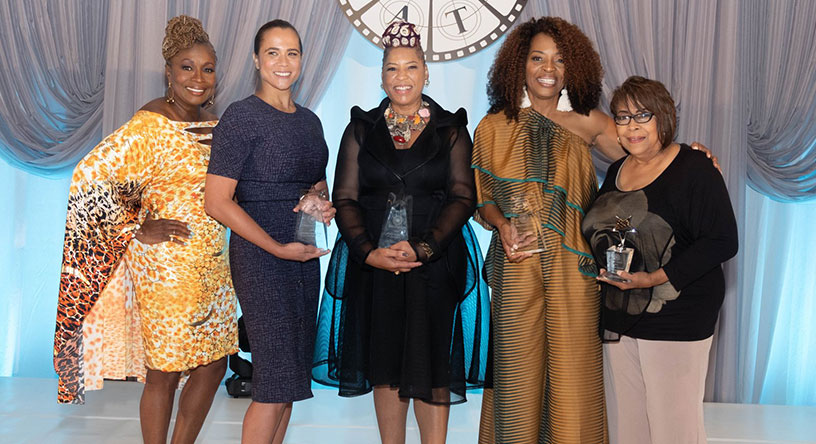 When it comes to film festivals, the Venice, Cannes and Toronto iterations likely take the proverbial prize for being the most recognizable, while Sundance easily holds that distinction in the United States. However, before they were the powerhouses they are now, each of these festivals had to be built from scratch and earn their now stellar reputations through the hard work of people with vision. In Atlanta, such a person is building a film festival that is earning its own distinction and praise. The BronzeLens Film Festival is an Atlanta-based festival dedicated to bringing a global eye to the city of Atlanta as the epicenter for film production for people of color. Now in its tenth year, BronzeLens is what it is today thanks to the tireless efforts and the important vision of executive producer Kathleen Bertrand. Oz Magazine caught up with Bertrand to talk about the inception of the festival and some of its many victories along the way.
Oz Magazine: Many people know you as the executive producer of the BronzeLens Film Festival, but can you tell me about the path that led you there?
Kathleen Bertrand: People know me for one of two careers: Either as a jazz singer or as an executive with the Atlanta Convention and Visitors Bureau (ACVB) where I worked for 32 years. I was a senior vice president at the ACVB, and my background was diversity marketing and governmental affairs, so I was very familiar with bringing community partners into projects and with promoting Atlanta as an amazing destination for people of color. William Pate, the president of the ACVB, asked me why Atlanta didn't have a top notch film festival, and then he said, "Why don't you see what you can do with that?" That was the quote that started it all.When
That is a pretty huge blank slate. How did you even begin such a project?
At the bureau, I'd always had projects that started from nothing; started with just a concept; a blank piece of paper and no money in the bank, and that was the challenge and that was the excitement of what I did. This was just another project in that wheelhouse, and while my background is not in film, I know how to run things, and I know how to hire or engage people that know what I don't know. I had great relationships in the community from, at that point, my 20 years at the bureau, working with the mayor's office, community groups, fraternities and sororities, etc. and don't forget my background of marketing Atlanta as a great place for people of color to come, and none of that changed [in starting BronzeLens].
And how did you know in 2008; years before the explosion of film production in the state of Georgia that; creating this festival would be a smart move, and that Atlanta was the place to start it?
All the indicators were there that this was a growth industry. The indicators were such that more and more productions were taking place in Atlanta and looking at trends and looking at it with hospitality eyes, it all made sense.
What was your ultimate goal for creating the festival?
Some people may view the film industry as frivolous, but they just really don't know. Our goal is to expose the stories about our community that may never get told [without us], and exposure is knowledge and education and gives people an understanding. And our secondary goal beyond that education and understanding is to be that pivot point where young people of color learn about the industry and realize what an incredible opportunity it is to be a part of it. People tend to gravitate where they can see themselves, so we want to show that not everyone is a movie star, but there are hundreds of jobs and opportunities within the industry where people can use their talents to be a part of an amazing and growing film community.
One of the films screened during your very first film festival in 2010 was Ava DuVernay's first feature film I Will Follow. Now seeing the success that both she as a filmmaker and BronzeLens as a film festival have achieved, that's a pretty incredible union right out of the gate for you both. How did that screening come to be?
Ava was introduced to us by two Atlanta women, Deborah Riley Draper and Gloria Goins. Ava was well known as a Hollywood publicist, and she was just beginning to make the rounds in the film festival circuit. So, she brought her very first feature film, which she made with a $50,000 budget, to our festival and ended up winning the Best Feature award and Best of Festival, and we honored her as an emerging superstar. And with Ava's PR machine, we ended up getting mentioned in The LA Times and The New York Times. Then after the festival, we got a call from Ava to talk to us about a new film distribution network she was forming (which is now called ARRAY), because she was really impressed with our programming and how organized we were. We were beyond thrilled, and she has remained a dear friend of the festival.
The festival is an Academy Awards qualifying festival in the short film category, which is a pretty remarkable feat for such a young festival. How did you earn the distinction, and what exactly does it mean?
There are certain things independent filmmakers have to do to submit their film for the Academy Awards, a couple of "portals" if you will. One of those is to come through a qualifying film festival and win "best of" in a specific category. So, the winner in our best short category each year gets to then submit their film to the Academy Awards. I had been trying to reach Cheryl Boone Isaacs (the president of the Academy) to invite her to our festival for three years. With the help of my friend Reuben Cannon (an iconic casting director who was invaluable connecting us with people in those early years), every year I'd write her, and finally, in the third year, I got her. But despite that, the request we got to be a qualifying festival came from a totally different arena. So maybe inviting her repeatedly put us on someone's radar, or maybe it was our friends in the Academy, Reuben, Ava, or maybe it was the timing because it was right around the time of the #OscarsSoWhite protest. But somewhere in that, BronzeLens got on someone's radar, and now we get to provide at least one film to the Academy, which is so exciting because we are representative of a larger audience.
There is a common thread throughout your journey about how important relationships are.
When I worked for the AVCB, people would say, 'Can you introduce me to so and so, because you have connections', and if I heard that, I stepped back and probably didn't follow-up, because that denoted a fast, 'here's my card' situation, and I firmly believe it takes more than that. You have to sit down together and tell people who you are and why what you're doing is important; and don't expect anything in return. You make the connection and share what you can do for them, and by building relationships with people, you show them that they are valued for whatever it is they wish to give. Nothing is built overnight, and it is vital that people can look you in the eye and know that you'll say what you'll do and do what you say. Those are nice, old-fashioned clichés, but they mean everything in building good relationships, and good relationships are vital to success.
No journey is just a bed of roses though, and despite your many successes, what are some of the hurdles you've faced making BronzeLens the festival it is today?
It's always fundraising. Being able to tell our story to the right people to get the exposure and have the right people see the value. And also, not just being an Atlanta festival. Although we are based here, and we are using all the assets this city has to offer, our vision has always been to be more than just a local festival.
So, what about the future? What are your goals for BronzeLens in the next five and then 10 years?
We need a building. We need to have a place to screen our films and for classes during the year. Right now, we screen in hotels and various theaters, but we need a space that's our own. I don't know what that's going to take, but that is our big dream that I am putting out there. I'm also looking forward to taking our concept to other cities where there are art communities, but they may not get exposure to this great and growing filmmaking community. We will go in and start to feed the market and nurture these new areas like a "road to BronzeLens" so to speak. We want this up-and-coming talent to say, "[BronzeLens] is where we want to go; that is what we want to be a part of."
"Nothing is built overnight, and it is vital that people can look you in the eye
and know that you'll say what you'll do and do what you say."