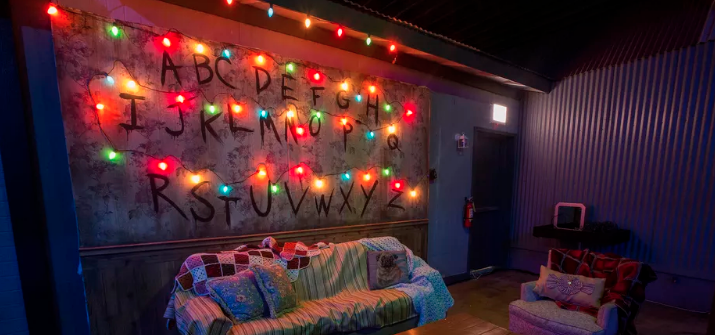 Atlanta-Filmed Stranger Things Inspires Pop-up Bar
By Oz Online | Published on February 8, 2018
The Netflix hit Stranger Things has inspired a pop-up bar in Chicago.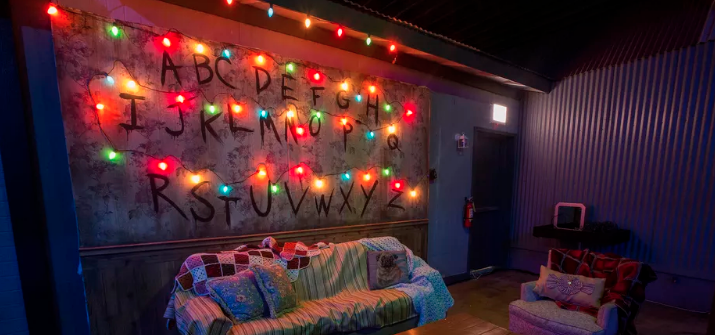 With both of its seasons filmed in Atlanta so far, Stranger Things has become a crown jewel of Atlanta-based entertainment. The show has inspired a massive cult following with great reviews, and was renewed for a third season before season two had even been released. Such success has inspired themed parties, halloween costumes and, now, a pop-up bar in Chicago. Fully decorated to Stranger Things' 1980s, small-town style, stepping into the Upside Down—the bar, not the sinister netherworld—is like stepping directly on set. Head to Logan square if you're in search of a novelty, super-fan experience, where just walking inside feels like you're walking into the Hawkins Department of Energy. According to Eater Chicago: "There's seven cocktails, including two slushies. 'Eleven's Eggo's' has a maple syrup taste and is garnished with a waffle wedge. The other cocktail is named after the sinister Demogorgun, the creature from the show. They've also got a few kegs of Goose Island's GI5-5538, a red ale that was the official brew of this year's Pitchfork Music Festival. The beer was brewed for Survive, the band who performs the TV show's opening theme. There's no food served."
The Upside Down, 2367 N. Milwaukee Ave., open 5 p.m. to 2 a.m. on Wednesday through Friday; noon to 3 a.m. on Saturday; noon to 2 a.m. on Sunday.