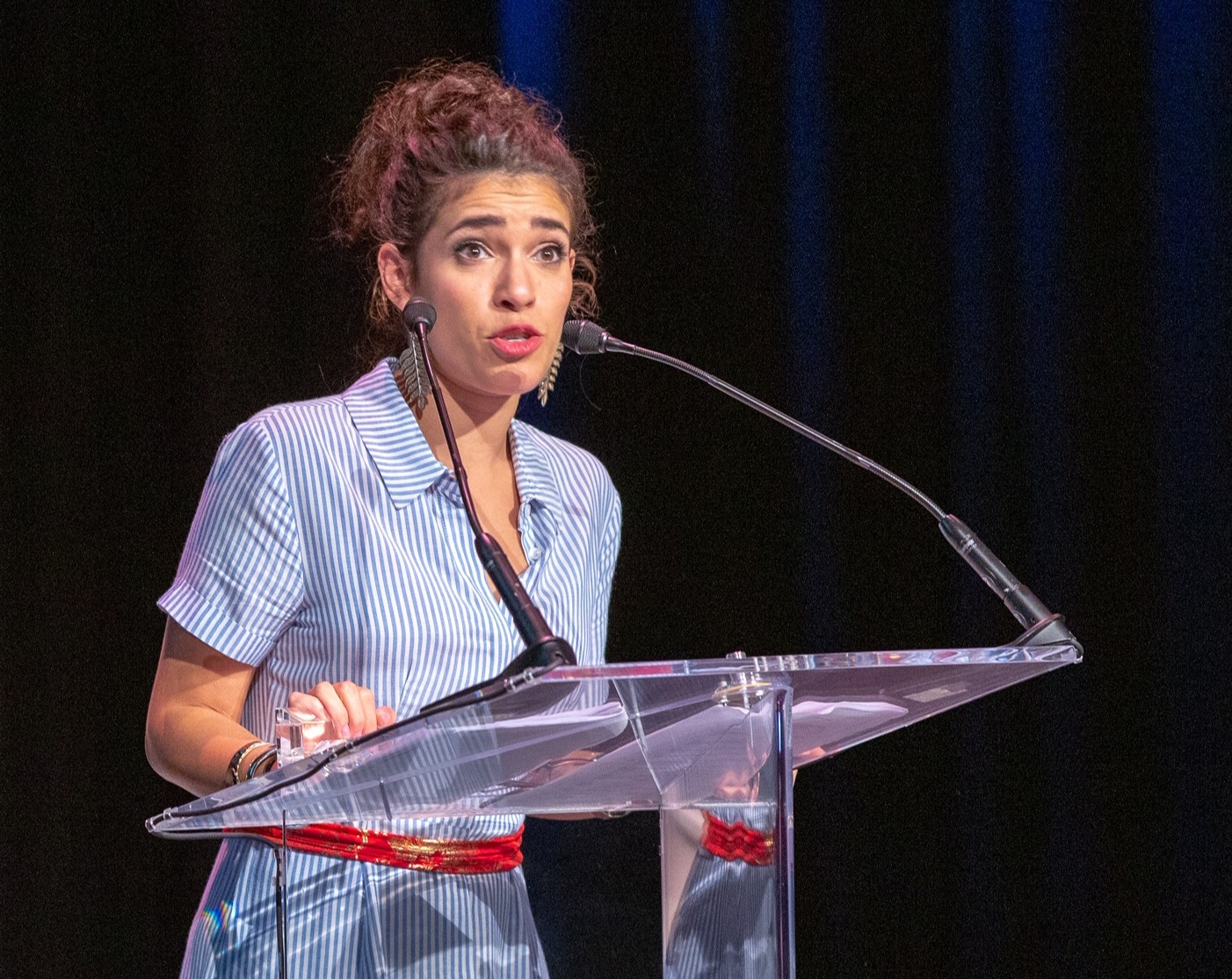 An Outsider Knows An Outsider
By Oz Online | Published on September 9, 2020
Diany Rodriguez Breaks Down Inequalities From Inside The Industry
In a daring transition from Atlanta theatre based acting to an HBO on-screen role as Maria Canales in "The Outsider," Puerto Rican actor and activist, Diany Rodriguez, has worked her way into the film and television industry from the ground up while sticking to her commitment to equity in all workforces.
"The Outsider" was originally a novel created by horror writer, Stephen King. The show follows an investigation which at first seems like it will be simple and straightforward; however, things change when an insidious supernatural force edges its way into the case, leading the investigators to question everything they once believed in.
This path to on-screen work was no easy feat. It was a transition that evoked the same horror a viewer might feel when watching "The Outsider." "When I started in theatre, I didn't know anything about it," Rodriguez admitted to Oz. "[And] when I started on TV, I didn't know anything about film and TV."
"I was lucky enough to be in the bubble when it started," Rodriguez referred to the Atlanta TV and film boom. "But a lot of us weren't ready for this transition in Atlanta. I didn't go to school seeking to do this and jumped into it in college."
However, Rodriguez signed with an agency who saw her at an Atlanta theatre performance which eventually caused her to make the unexpected transition from stage to screen. She even booked the first two television roles she ever auditioned for, which she credits to beginners luck.
These initial roles were in "The Vampire Diaries" and a movie for the Hallmark channel, which are huge accomplishments to any budding actor. Nevertheless, with two steps forward came three steps back. Rodriguez reflected on her role in "The Vampire Diaries" being a topic in online publications. "My name popped up [and] my picture. Long story short, I filmed my first episode and they did not give me any more," Rodriguez said.
The disappointment, however, served as a learning experience more than anything else. "The side of my face appeared in one episode for like seven seconds. I did my lines in ADR (automated dialogue replacement), and you heard my voice briefly. I had no idea how to hit my marks and act at the same time."
Beyond hitting marks, the emotional work behind acting on screen differs from theatre. "Theatre feels like an art. Film and TV feel like a science," Rodriguez explained. "In theatre [the audience] can tell if you're in it, so don't pretend." In contrast, TV depends more on the actor's ability to emote on demand, sometimes without their scene partner, and express themself in a contained frame. It took a little under a decade for Rodriguez to master hitting her marks in TV, ultimately landing her work in other major cities such as New Orleans, LA and New York. For Rodriguez, one of the upsides to working in Atlanta was being able to juggle both theatre, TV, and film roles in the beginning of her acting career. Oftentimes, Rodriguez would work on a Georgia set from 4 AM to 6 PM and then head to a theatre performance in the city, staying until 11 PM and then doing it all over again the next day. Living in Atlanta enabled her to pursue multiple creative passions, all while keeping a roof over her head.
"ONE OF THE MOST BEAUTIFUL THINGS ABOUT GROWING UP IN THEATRE IS SEEING PETER PAN. BUT PETER PAN HAS NEVER BEEN A PERSON OF COLOR, AND IF YOU DON'T SEE SOMEBODY WHO LOOKS LIKE YOU THAT CAN FLY, WHAT DO YOU THINK? THAT YOU DON'T DESERVE TO FLY."
On the other hand, working in a multicultural hotspot like Atlanta does not remove actors of color from the need to demand more equity in their workspaces. While it is difficult to partake in activism on screen, Rodriguez remains true to her work by calling out any behavior on set that may be problematic. She also circumspectly picks the roles she auditions for based on her moral code. "If someone wants to book me to talk about the job I just did, I like to speak on what's happening in the world," Rodriguez told Oz.
The breakdown for the role of Maria was critical in Rodriguez's decision to choose to audition for the role. Within her scope of activism, she works to avoid auditioning for roles that enforce Latinx stereotypes such as playing dishonest maids, drug lords, and illegal immigrants.
"[Maria] wasn't in the book. She was specifically written to be LatinX … She was in prison, but she was not a career criminal or stereotypical Latina drug lord. She was a family woman and victim of this supernatural force." Rodriguez specifically described HBO's breakdown as particularly enjoyable to take on. "I really try to be very intentional with everything I audition for. The more that I learn, the more my consciousness is raised, and that factors into what I audition for and get money for." Doing this work further enforces the ethics she values in striving toward unbiased, unprejudiced casting.
Initially, landing a role on HBO is not what Rodriguez expected out of life. She originally planned to pursue a career in the military or in law. Guided by the luck of the draw and the enjoyment brought on by acting itself, her compass shifted.
Obtaining the role of Maria was a major accomplishment not only in terms of ethic compatibility but also as an avid reader of King. "It felt empowering to play someone who isn't in the book," Rodriguez said. "It was 9-13 pages of sides (script length); it was huge, all a monologue. The sides made me think I would not get it. It was known by the media, it was Stephen King, it was HBO. But I said, '[expletive] it, let's do it.'"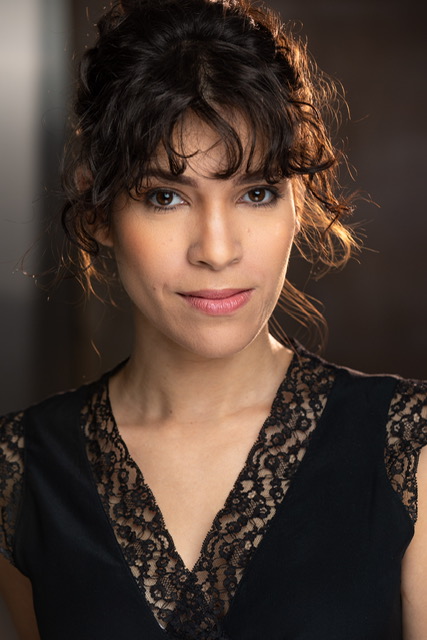 "I messed up my hair and did the audition with no makeup," Rodriguez reminisced on her audition process. "[I] did the audition as though it was in a prison." Once she landed the role, there was no big transition from the audition to filming. She got on set and nailed the prison scene in three takes.
The introduction of Maria did reveal Latinx cultural superstitions and the idea of monsters and supernatural forces to viewers, which allowed Rodriguez to reconnect with different aspects of her upbringing to further bring cultural authenticity to her role. She also took some creative license in how Maria spoke, which added even more dimension to the character. "The scriptwriter for that episode didn't have the same life experiences as me and there were a couple of things that I changed and did every take … I would go from, 'Did you hear what happened to my father and my brother?' [to] 'Did you hear what happened to my brother and my pops?'"
Eventually, the scriptwriter came up to Rodriguez and pointed out that she was speaking in plural when referring to her father. "It was so funny and sweet, but I told her it's a cultural thing and I did it in my audition so I assumed [they] wanted my experience," she said with confidence.
"The Outsider" provided Rodriguez the opportunity to work alongside leading actor, Cynthia Erivo, who played Holly Gibney. "[Her role] was beautiful and important to see," Rodriguez praised. One of the most important highlights of the series was its multi-dimensional representation of Gibney, who is a Black female investigator. "We needed to see beautiful Black leads who are smart, solving a mystery, with no racial trauma."
However, having a Black lead does not simply solve the problem of unequal casting in Georgia's film and television industry; for Diany, the push towards non-discriminatory representation in her industry is an ongoing battle.
Rodriguez recently served as a panelist on an eye-opening, virtual program called, "The Breakdown," which was presented by Film Impact Georgia and Problem Attic Productions. The panel included other actors, a talent agent, and a casting director who all gathered on a Zoom call in their respective Georgia homes for a discussion on the functions of a breakdown (i.e. a brief description of a scripted character used to help casting directors, actors, and agents determine if a particular person should audition for a role).
The discussion focused on how to write breakdowns that work against the default of casting white actors. Panelists discussed what information should and shouldn't be included in a breakdown, and ultimately how to talk about characters like real people, as opposed to deducing characters to stereotypes.
"One of the most beautiful things about growing up in theatre is seeing Peter Pan," Rodriguez told the panel and its viewers. "But Peter Pan has never been a person of color, and if you don't see somebody who looks like you that can fly, what do you think? That you don't deserve to fly."
Prior to the COVID-19 pandemic, Rodriguez was actively working to create and organize a collective of Latinx Atlanta-based actors to address production issues with casting agents in the area, like being perceived as a monolith and assuming all Latinx actors speak the same Spanish; there is an expectation for Latinx actors to translate scripts. "Stop expecting us to translate eight plus pages of sides in Spanish," Rodriguez stated. "We're not getting paid to do that. We're not getting writing credit either."
"I REALLY TRY TO BE VERY INTENTIONAL WITH EVERYTHING I AUDITION FOR. THE MORE THAT I LEARN,
THE MORE MY CONSCIOUSNESS IS RAISED, AND THAT FACTORS INTO WHAT I AUDITION FOR AND GET MONEY FOR."
​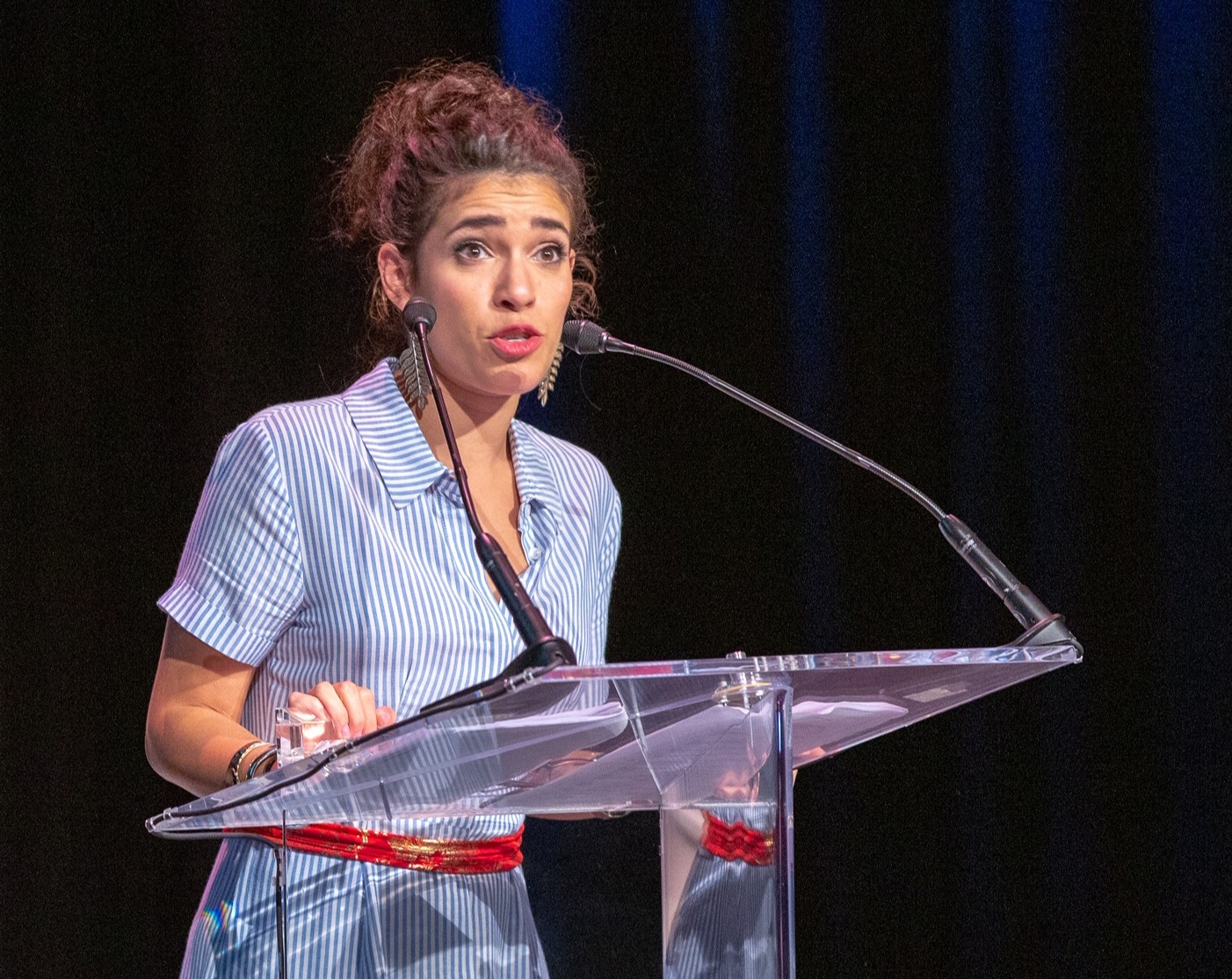 ​Rodriguez is vocal about being a white passing member of the Latinx community. Meanwhile, she often receives breakdowns that ask her to perform roles that are intended for Latinx actors with darker skin and/or visible indigenous heritage. "It's disingenuous and erasing what's happening to them. But because I'm more palatable, I get the auditions," Rodriguez commented on her ability to pass as a white actor.