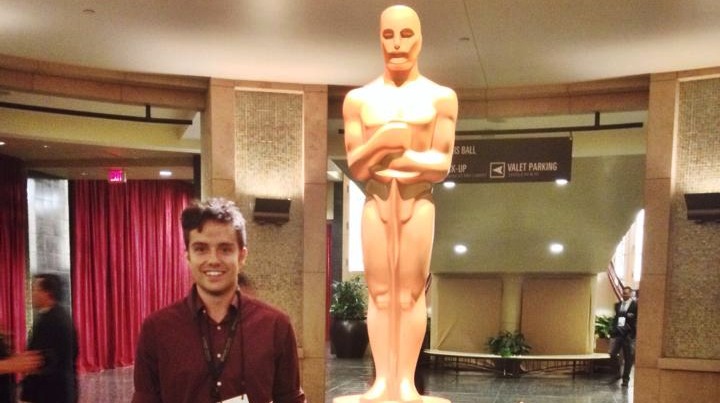 An Interview with Garret Whittington, Documentarian and Film Festival Award Winner
By Oz Online | Published on September 7, 2016
Local filmmaker Garret Whittington has won multiple awards for his recent documentary, Effervescence.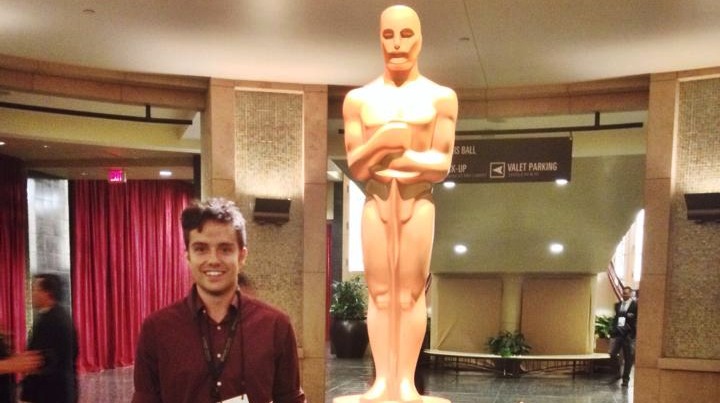 This short film is his first project and has already won best short documentary at the Hollywood International Independent Documentary Awards, and Appalachian Outdoor Film Festival. Locally, he has won Best Documentary at the Atlanta Spotlight Awards, and–just last weekend–the Atlanta Underground Film Festival. We took a moment to speak with Garret to learn about his recent successes in the Atlanta documentary community.
Can you tell us about your experience winning awards at two Atlanta film festivals?
It's funny, this was my first project I had ever directed and I never initially intended on submitting my documentary into any film festivals. I just had a small private screening for friends and family. It wasn't until a friend told me to submit to a festival and then I ended up winning. I think that is when I realized I should do my best to get this story out there to as many audiences as possible. I was beyond excited to have found out that I won both the Spotlight Documentary Awards and the Atlanta Underground Film Festival. We had an Q&A after my screening and I believed the Q&A lasted longer than my actual documentary, which is a good sign, right? To see people that engaged and interested in what I created astounded me. To know that I made an impact on someone's life through a story I told is a better feeling than winning at a film festival.
What inspired you to get into film making and to create your short documentary?
There's a saying I heard about "a poet might know what he wanted to write, but he will never know what he wrote." And I think that's true: you go through this process and do your best to keep it right, but by going through the process you create something even more beautiful. I believe that everyone has a story to tell, whether they realize it or not. And not to sound cliché here, but I feel compelled to tell stories that can weave the threads of our society to shape our understanding and–simply put–allows us to escape from our own reality and peer into someone else's world. To me, that is what creates that defining moment: where the audience can identify to the story…they can relate to something that is real to them.
I was a raft guide for two summers, which soon became the foundation of which the documentary was built. Ed Monroe trained me to become a raft guide. I worked with Ed for over two summers and I kept in touch throughout the winter seasons. Over time, Ed became more than just my raft guide boss, but he became a person that inspired me to keep fighting for the things that you love. His love for the whitewater inspired me to create this documentary. I wanted the audience to connect to Ed and his story, even if you haven't been rafting before. Capturing people in their natural element, doing what they love, is beyond what words can describe.
How does Atlanta's production market compare to other places you have worked?
I've worked in the Nashville and Los Angeles market for several years. Both cities being complete opposites, naturally. Atlanta right now is very green, but is coming into the market at the right time and quickly evolving. Everyone idolizes anything that is tagged with "LA" and I'm starting to see a shift in that dynamic – that is debunking the myth of what the "LA" tag stands for today. When I lived out in Los Angeles, I started to see people realize that they can create their own content, instead of "waiting for that one big opportunity". And to me, that's the direction of where filmmaking is going, especially here in Atlanta. The shift has already begun with the tax incentives, but while Atlanta remains the tentpole for major studio productions, I think there is a real strong independent film market growing here. A sense of creativity that is ready to be unleashed and very talented people that haven't been discovered, yet. Collaboration is key and if Atlanta can truly tap into these resources, it will be a force to be reckoned with.
What advice do you have for a local Atlanta film maker trying to get notoriety in film festivals?
The most important element for a filmmaker to remember is that story is king. You can have the best camera, editor, director, but none of it matters if you don't have a story. It is incredibly important to make sure that your story has a voice. You want to have people to collaborate with and believe in that story. Because if you make sure that your story has a voice then people are going to take notice, especially at film festivals. Production value can only take you so far and I believe that young filmmakers can easily get caught up with the new technologies and can over look the core value. Ultimately compromising the entire process. Surround yourself with passionate, smart people and create a story that has a voice.
Is there anything else about your experience as a filmmaker in Atlanta you wish to share?
Always be a beginner. Learn to be a beginner. This industry is always changing and growing. It's important to keep learning…always keep learning. There will never be a point in someone's film career where they will say "Ok! I've learned everything there is to know!" Once you stop becoming a beginner, you've stopped learning and once you stopped learning – you don't make films anymore, you end up making high quality stuff.
To contact Garret Whittington about his work, please visit www.garretethanwhittington.com