Actor to Lead Largest Spanish-Language TV Station in Atlanta
By Oz Online | Published on June 23, 2022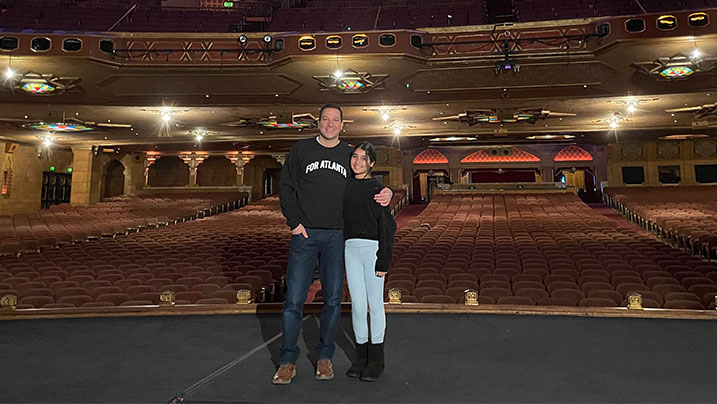 Television veteran and actor Ivan Shammas is named President and General Manager of Univision Atlanta and Univision Raleigh, NC; the U.S. Spanish-language broadcaster now owned by the newly formed TelevisaUnivision Inc.
Based in Atlanta, Shammas will oversee all operational aspects of both stations including marketing, community affairs, news, and local and national advertising sales. "My goal in the new role is to take these television stations to a new level of community and partnership integration," says Shammas. "Which, in turn, helps all aspects of a multimedia station's performance and growth."
This move marks Shammas' return to Univision where he previously spent 11 years as part of the original team that launched the WUVG Univision Atlanta station in 2002. He held various roles during his tenure including national account manager for Univision Atlanta and Univision Raleigh.
Shammas started his career as an account executive selling cable airtime on Univision, Telemundo, and Galavisión. "When I was graduating from Georgia State University, a family friend had mentioned that I should go work for Univision. Being of Venezuelan descent and having been raised speaking Spanish at home, Univision was a channel that our family knew all too well and watched regularly," says Shammas about the opportunity that sparked his interest early on in his career. Today, he leads the station.
However, his passion for the performing arts and interest in the entertainment industry come from way back. Before being an advertising account executive, Shammas was an actor.
"Ever since I was a little boy I've always loved theater and everything associated with performing arts," says Shammas. "I remember watching classic movies at a very young age with my dad and being influenced by the amazing performances by the actors." At the age of 8, Shammas set foot on stage for the first time as an actor at an elementary school theatrical production. Since then, acting has become a creative outlet for him.
"I have always appreciated the talent of what a great actor can accomplish because of who they are able to become onstage or on camera," shares Shammas. "It's the draw of a good script that I enjoy diving into, breaking down and analyzing, in order to have a better understanding of the character, where they come from, and why they make certain choices."
Over the years, Shammas has continued to act and be part of some exciting productions, from short films to feature-length movies and national commercials. "I have always been passionate and active in all aspects of the arts, whether it has been acting on stage or in front of a camera to even the simple joy that comes from taking my kids to a broadway production at Atlanta's Fox Theater."
Despite the demands of his new role, Shammas finds the time to keep his passion for the performing arts alive, whether it is taking classes or supporting other productions and instilling that love into his children as his father once did with him. "Early this year I was able to jump back into some scene studying and character analysis classes which felt amazing and was a lot of fun," says Shammas. "I always aim to support the local arts where I can. I now find joy in seeing my children be active in their respective plays or classes."
Having a strong background not only in the marketing and sales side of the industry, but also in the creative and artistic side of it gives Shammas a better understanding of all aspects of the business. He is able to give proper direction and feedback when working with clients' productions and is also able to give guidance to on-air talent, content creators, and producers with the goal to provide captivating content for the viewers.
"I continue to be blessed to be surrounded by the art of performing, producing, informing, and entertaining because of the industry I work in and the company I proudly represent," says Shammas.
Acting has also provided Shammas with powerful tools to lead in both his new role and in his community. "Acting is listening and reacting, which can be applied to so many aspects of one's life and career," says Shammas. "Also, it certainly helps with confidence, my public speaking engagements, and moderating of events."
Shammas is very involved in the community through various nonprofit organizations, including the YMCA of Metro Atlanta Board of Directors, Atlanta Community Food Bank, and Caribbean American Cultural Arts Foundation, among others. He has received prestigious awards throughout the years, including being recognized as one of Georgia's 100 Most Influential People, awarded as one of the 50 Most Influential Latinos in Georgia, and being inducted into the Georgia Hispanic Chamber of Commerce's Hall of Fame in 2021.
Leading with heart and passion, Shammas is looking forward to serving his community and his team. "A Servant Leadership mindset is key for growth, fulfillment, and for reaching today's business objectives. Through this leadership style, I aim to provide a culture of positivity where all can thrive, be innovative, performance-oriented, rewarded, and have fun while making an impact," says Shammas. "It is our duty to be servant leaders, be a voice for our community, provide a positive influence, and pull others up, as so many have done for us."