A Guide to Becoming A COVID Compliance Officer
By Oz Online | Published on February 4, 2021
A Covid Compliance Officer (CCO) works directly with production to ensure COVID-19 protocols and guidelines as directed by film unions are followed by cast and crew. A CCO is either a standalone position, generally for 1-2 day shoots, or is supported by a Covid Compliance Supervisor (CCS) on longer productions of 1-2 weeks when more planning is required. These individuals serve the basic function of enforcing Covid Compliance. On longer shoots, CCO's are often supported by the burgeoning Health and Safety Department, but not always. A CCO may find themselves on productions where anything and everything COVID related is expected of them, or on the other hand, a CCO may find themselves on productions where they are simply being hired to watch over the set as little more than a Covid Security Guard. Before signing on as a CCO, ask plenty of questions about duties and responsibilities, and be ready with a list of PPE vendors, as well as Covid-testing companies. We're all in this together, and the more informed and confident as a CCO, the better covid compliance generally goes.
Together, a CCO with instructions by a CCS, and coordination with the Production Supervisor/Coordinator, and the Health and Safety Department, guide production in all things Covid on a film set. With all else being said, CCO's are expected to be the watchdogs on set, and in conjunction with the 1st AD, ensure proper PPE wearing, social distancing, hand washing/sanitizing, and ventilation for shooting location. As COVID–19 is an airborne pathogen, often a CCO can better protect their crew by encouraging production to either avoid filming in tightly confined locations, or purchasing air filtration equipment that cleans the air. When filming requires interaction with unmasked talent, a CCO is best served close to set. Depending on level of involvement, a CCO could be a security guard or a director of sorts, or a blend of the two.
"It is always best to get your intel from the primary source.
Knowing hot the day-to-day operations go will help ease your transition into serving as a CCO."
– KELLER BERRY, COVID Compliance Officer
SO YOU WANT TO BE A CCO (AND BE HIRED TO WORK!): STEPS BECOMING A CCO (AND GET HIRED TO WORK!):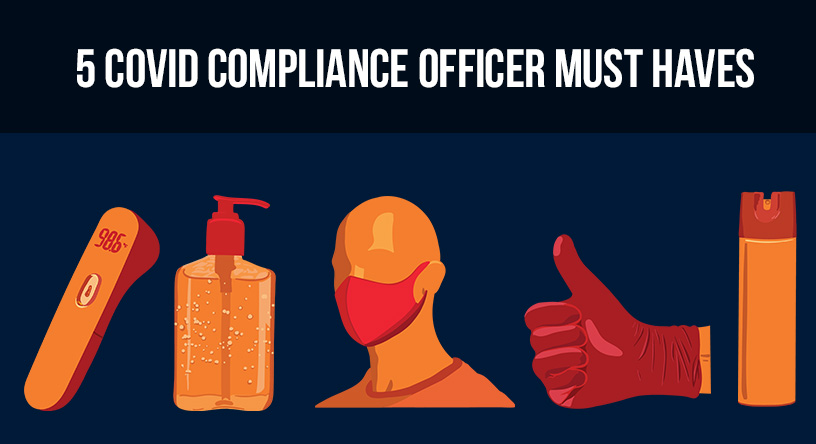 1. Bolster your knowledge and resume with online training courses specific to COVID-19 infection prevention.
Film productions are looking for candidates who are knowledgeable of COVID-19, and have the credentials to back it up. The fastest (and safest way) to learn what you need to know is through many available online courses. Whether or not you have a medical background, brushing up on the specifics of this novel pathogen is important. Start with the free courses, and then work your way up to the paid courses once you are confident in the CCO role being a good fit for you.
CDC.gov and Local Health Departments offer COVID-19 safety certificate courses on their websites.

Coursera.org offers a free comprehensive contact tracing course through Johns Hopkins.

Health Education Services offers a comprehensive 2 hour course that can be attended for $50. While this is one of the few courses that requires payment, the insider information specific to working on a film set is invaluable. HES goes over everything you need on a film production to best serve as a CCO. Upon completion of a quiz at the end of the course, you are provided with a "COVID-19 Compliance Officer Certification" downloadable pdf, and access to COVID-19 signage downloadable templates.
2. Read the most recent "COVID-19 Return To Work Agreement" put out by film unions. This may be the single most important document with regards to a framework of how COVID-19 rules and regulations are being implemented in the film world. It is dry, so if you search keywords such as "COVID Compliance Officer", "sanitation", "testing", etc. you will find answers to any questions about the COVID-19 rules and regulations for union productions, and help to build out your framework of understanding the expectations of the COVID Compliance Officer position. This is an invaluable resource to check regularly, even if working on non-union shoots, as a marker for the most up-to-date best practices. And it's free to the public!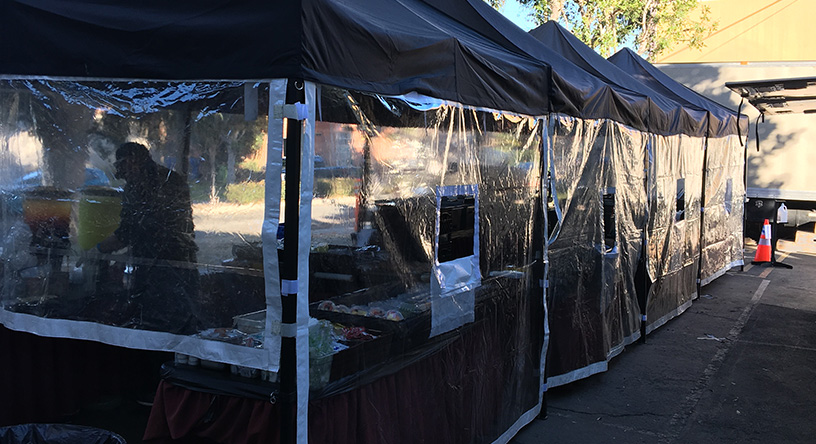 3. Research COVID-19 specific companies so you can provide resources to potential productions looking to hire you.
Specifically, I would encourage having a list of companies that sell PPE (Personal Protective Equipment) such as masks, hand sanitizers, disinfectants, etc. While ordering from conglomerate online sources is generally the most cost effective having access to a local provider can mean the difference between filming or not filming when required PPE is out of stock or does not ship in time.
Being informed of local COVID-19 testing companies will prove your true scope of knowledge since some productions handle testing for their own cast and crew. Research companies that can provide on location PCR (polymerase chain reaction) COVID-19 testing to test cast and crew at your base camp.
4. Read any and all local county health department guidelines for your area that relate to COVID-19 and the workplace. Productions in Georgia may film in more than one county so be sure to stay up to date on changing rules and regulations as they pertain to the workplace. Film production spaces are workplaces too!
Reach out to people in the film industry who have worked as, or with, a CCO and pick their brain.
It is always best to get your intel from the primary source. Knowing how the day-to-day operations go will help ease your transition into serving as a CCO. If you are expected to step into the role as a stand alone CCO, less support is often given, so finding out the play-by-play from someone who has already served in the role gives you a play-by-play to prepare yourself.
5. Brush up your knowledge of film production and the production department since most COVID-19 related work falls onto their shoulders. You will likely be working closely with the production department.
Presenting oneself as fully versed on all things COVID-19, and also having a firm grasp on film production, will make all the difference to a Production Coordinator/Supervisor looking to hire you. If you haven't worked on a film set, or haven't been on set/worked in production in a number of years, I'd encourage you to research "production department structural overview" to best understand the duties, responsibilities, and relationships of personnel. The more knowledgeable you are of a film set and its behind the scenes element, the more seriously you'll be taken when you make recommendations or offer advice. It is possible to work as a COVID Compliance Officer in the film industry without industry experience- but it is imperative you have the overall process of film production down, and an earnest appreciation for film is always a plus!
Remember, that as a CCO, you are being hired to keep people safe amidst a global pandemic. Luckily, using the tools above, you can come in confidently to intelligently assist those working toward setting up a safe workplace, and ensure the film project makes it to a smooth completion. Best of luck!