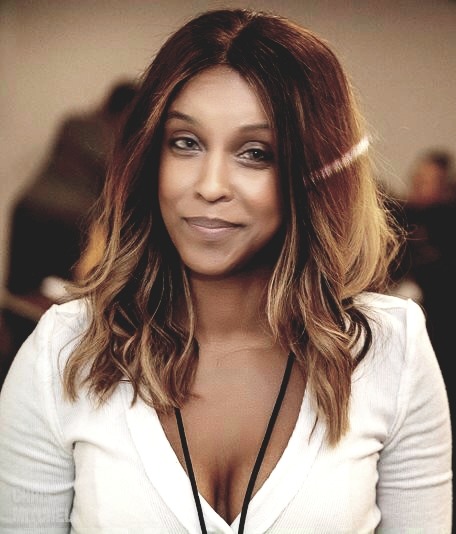 Writers' Block
By Oz Online | Published on March 16, 2020
Shining a light on the need for writer representation in Georgia
A year-long battle over packaging fees between the Writers Guild of America (WGA East and WGA West) and the "Big Four" Hollywood talent agencies, William Morris Endeavor (WME), Creative Artists Agency (CAA), United Talent Agency (UTA), and ICM Partners, heads to trial this Spring. However, content creators in Georgia continue to sit on the sidelines. "That's a Hollywood battle," said local independent scriptwriter, AZ Yeamen, about the dueling lawsuits, the first of which was filed in California state court in April 2019 by the joint labor union. The union is claiming that the decades-long practices of packaging and engaging in affiliate productions show an unlawful conflict of interest.
Before the first suit was filed, the WGA introduced a new code of conduct agreement calling for agencies to stop acting as producers and accepting packaging fees. Essentially, packaging fees are rewards from the studios for being handed full talent bundles, including writers, directors and actors, for a project, as opposed to collecting individual deal percentages. The Guild also ordered its members en masse to fire their agents, after which CAA, WME and UTA countered with their own suits alleging that such a move constitutes an antitrust bargaining action. Since there are so few Georgia writers with representation, the fight hasn't been felt here. "That's definitely not an Atlanta battle," Yeaman added.
CRICKETS IN GEORGIA
The dispute's direct impact on the Georgia film and television industry has been nonexistent, and that's unfortunate given what some content creators and talent agents in Atlanta believe ought to happen. "I thought it was an opening," said Yeamen, who is the founder of the Bridge 17 Scriptwriters' Studio, a hub for networking and training for local writing talent. "To me, it seems like, okay, let's open this up. Can we have an open agency here in Atlanta that would support us? The majors don't. We don't have a literary agency that's recognized by the WGA here in Atlanta."
Yeamen doesn't have a dog in the WGA vs. talent agencies fight, because she does not have agency representation nor a membership with the Writers' Guild. Nevertheless, she hoped it would lead to more opportunities for fresh creative voices coming out of Atlanta. Although she's managed to maintain a career as a writer for hire through hard work and connections, the route she's taken in the business is difficult and rare. Through Bridge 17 she's providing some support, but many of the writers she helps wind up moving to Los Angeles or New York to find work.
Yeamen isn't alone in having expected more of a trickle-down effect. Tiauna Jackson is the founder of The Jackson Agency, a WGA-franchised boutique based out of Los Angeles with an office in Atlanta that is now building a literary division. Jackson had hoped the dispute would create more opportunities for smaller companies like hers to gain higher-visibility talent. "But it was naive of me to think so," she admitted. "I thought that when you had over 30 boutique agencies signing the WGA's Code of Conduct there would be more migration."
​"My platform is about serving the underserved,
the underrepresented and the underestimated,"
The problem Jackson is seeing is that the bigger name writers in the industry don't think highly of the smaller agencies, even when they are WGA-franchised companies agreeing with the demands to put their writers' interests first and reject the practice of movie and television packaging. "Despite our willingness to serve. We're just not good enough in the eyes of these people."
Some writers are avoiding representation altogether. When the WGA called for its members to fire their agents last year, many just worked directly with producers and studios. "The reason why they can do that is they already have connections that they got from the agents from their first job," explained Yeamen. It's not that different from how she's gotten jobs over the years, through people she knows, plus having the talent. However, now more than ever, there's an increasing absence of representation for writers altogether.
WRITERS HIRE WRITERS
Gabrielle Fulton Ponder is another Georgia scriptwriter without an agent who has managed to have a career, including a staff writing position on the Oprah Winfrey Network (OWN) series Ambitions. She believes the agencies signing the WGA's code of conduct are looking for a chance to get writers higher up the chain, just as Jackson had hoped, but should focus their attention on the talent who are more in need of being signed for the first time.
"There's a saying, and it's true: writers hire writers," said Ponder. "If you have contacts and you have relationships, you can get opportunities. That's kind of what I'm a testament to. I've heard many writers tell me, 'Oh, an agent didn't get me a job. I got my job.' But you've got to have an agent, because having an agent just shows, more than anything, legitimacy. Being in the WGA is one level of legitimacy, but having an agent is another thing entirely. The agents manage the process, and that process and negotiating legitimizes you as a writer. Could I get another job without an agent? Possibly. Is it more difficult, especially being in Atlanta? Absolutely."
PACKAGING: POTENTIAL AND PITFALLS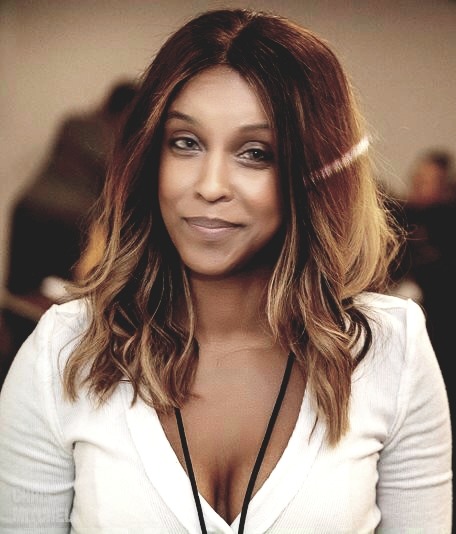 Ponder declined to comment on the issue of packaging since she's had no experience with the practice. Jackson likens packaging to a more common convenience. "It's no different from paying the extra $50 to go ahead and have the Ikea furniture assembled and delivered for you rather than you having to assemble it," she said, providing an understanding for why the studios have been happy to go along with packaging. "It is easier to sell something when it is already completely wrapped up in a bow."
The downside, Jackson pointed out, is that the practice doesn't favor unknown talent. "You tend to see the same people working [together] within that structure because they have a great relationship," Jackson observed. "It's easier to continue to work with people you have successfully worked with before and get along with and have done great things with than to continually bring in new people."
Writers and agents in Georgia would seem to benefit more from working together on other issues pertaining to local, marginalized talent than worrying about packaging. Jackson recognizes that she's been successful because she's been able to cultivate the careers of new artists. "My platform is about serving the underserved, the underrepresented and the underestimated," said Jackson. "One of the main reasons I put my focus on Georgia was because, as a black woman, I want to make sure I'm serving my community."
"'I'm surprised it's so well-written. Actually shocked.'

That's the sentiment about Atlanta [writers]."
Jackson is now hoping to do the same from a literary perspective by expanding her Atlanta operations. Until now, writers in Georgia have had to deal with a lot of ignorance regarding their talent. Yeamen was once hired through a mutual contact to write a pilot for a Hollywood producer with low expectations of her work. "'Do a contract with her for $1. There's no way you're going to get a well-written script from a writer who's done nothing.' That was [the producer's] response," Yeamen recalled. Afterward, "She's like, 'Oh, I'm surprised it's so well-written. Actually shocked.' That's the sentiment about Atlanta [writers]."
According to Jackson, the false reputation of Georgia writers producing content of lesser-quality may be due to the lack of resources in the state. "You have a lot of talented writers, but they may not have been afforded a screenwriting class," she explained. "They may not have been afforded a program that teaches the business, how to properly package and develop and do what they need to do to get their work sold. When I receive submissions from writers who are not [based in] Los Angeles or New York, I really do see deficiencies in their presentations."
Jackson is interested in supporting new Georgia writers with promise and pointing them in the right direction so that they can actually succeed. That direction might still mostly be out of state, because presently there's not enough work for writers here. "I have the ability to come in and work with local artists and take that work where it needs to be taken, whether it's LA or New York," she said. "I'm willing to do that. Other agencies haven't been willing to do that."
Fortunately, when writers do prove their talent, they're sometimes able to get local jobs through those mutual contacts who know their worth. For instance, Ponder became a staff writer on Ambitions by way of a theatre friend who knew her work as a playwright; she didn't have to go anywhere. Still, those kinds of opportunities are few and far between. "It's not something that's happening here in Atlanta," she confessed. "I'm still interested in opportunities elsewhere. I'm in a position to do that. I've got friends in New York and in LA and opportunities are much more available in those places, especially LA. I'm staying open, basically, right now."
Not everyone is in a position to go where the money is. Yeamen, for one, is not able to uproot her family and life in Georgia to relocate. That's one thing that has kept her from finding an agent, despite her desire for representation. "It'd be great because I'd have more access," she commented on the benefit of having an agent. "But if I have to up and move to LA anyway, that doesn't really help. So we do need funding here."
Ponder doesn't see the dispute between the WGA and the talent agencies as a "war," as it's sometimes been labeled. "The terminology that's used in the media has worked against writers for the most part. I see it as a negotiation process," she explained, noting that she sides with the guild, of which she's a member. "They have the best interests of writers at heart. I say that even knowing that it's made some challenges for lower-level writers, challenges for writers of color." She recognizes that there are at least instances in which upper-level writers have looked out for those marginalized writers. (See Figure 1) "There's the WGA solidarity challenge where upper-level writers are reading lower-level writers and boosting them on Twitter. That's really great. That's not something that was happening before," she said. "It's become the work of individual writers to try to mitigate the pain that lower-level writers and writers of color may be experiencing at this time as a result of the negotiation process."WHERE ARE ALL
THE WRITERS' ROOMS?
One of the main reasons the dispute isn't impacting Georgia is because of the lack of writers' rooms available here. "I know there are different entities at this time that are trying to change that and create opportunities for writers and above-the-line work, creators here in Georgia, but until we get real financing opportunities here to do it, this kind of thing is not going to hold much sway over the livelihood of Georgia writers," Ponder acknowledged.