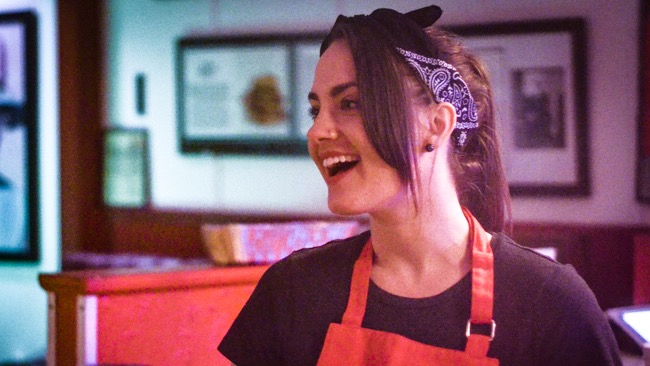 'VANILLA MILKSHAKE' FILM WRITES A QUEER LOVE LETTER TO ATLANTA
By Oz Online | Published on September 13, 2020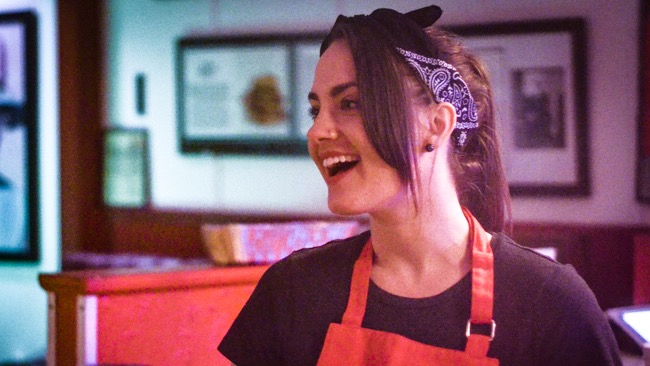 When filmmaker Dany Flores started putting together her latest short film, Atlanta was front-and-center. Now she hopes her "Vanilla Milkshake" brings all the local queers to the yard.
"Atlanta is the key to this entire film," Flores told Project Q. "My entire crew and I, at different times, moved to this city because of the growing film industry, but we found so much more than just that. This is our home, and we represent, respect and love it."
It's fitting then, that the Ecuador-born writer-director's own queerness is central to her work, and that she thinks the LGBTQ capital of the South is the perfect place for it.
"Atlanta is one of the gayest cities in the country, and thanks to that, I was able to go through the journey I needed to be inspired to tell this story," she said. "It's not only gay-friendly, but it welcomes immigrants like myself and most of my crew."
Reception for "Vanilla Milkshake" (top photo, film still) has been good from festivals, including the New York International Film Festival and the Louisiana LGBT+ Film Festival. For now, though, Atlanta has to settle for a tease.
We spoke to Flores (second photo) about the film, as well as self-discovery, queer identity and what love would be like if a device could tell us when we're "getting warmer" in proximity to our soulmate.
Why did you decide to tell the 'Vanilla Milkshake' story?
I was inspired by my own journey of self-discovery. I had struggled with my identity for a long time, what I wanted to be vs. what I was told I was supposed to be.
This story evolved with me for years, and I changed it as I learned more about myself. As I felt proud to be queer for the first time in my life, I knew I had to share it with the world.
This was the deciding factor for me. I wanted to put this out there for someone that might be struggling to see and feel a little less alone.
So, what is 'Vanilla Milkshake' about, exactly?
Imagine we live in a world where everyone gets a little device. This device goes from cold to warm the closest you get to your soulmate. Olivia is a hopeless romantic that goes to this diner every day looking for her soulmate.
Instead, she meets Aria, the diner waitress, who will make Olivia question her fate, the device and her belief system.
How important is it to you to represent LGBTQ stories in your work?
It is vital for me. I became a filmmaker because I wanted to make movies about people we haven't seen before. I wanted more LGBTQ+ characters, immigrants, women, and why not all of those together?
Film came to my life at a time when I felt alone, and every movie I watched made me feel a little better. I promised myself I would go out there and tell stories that could help someone else feel less lonely. I am proud to say I'm on my way!
How does being LGBTQ yourself influence your work?
Being queer has a big effect in my work when it comes to the stories I want to produce and write. When a script is sent my way, it's put in my priority list if I know it is about a LGBTQ character. Not because I think other stories aren't important, but because I want to make sure we get the representation we deserve.
When can Atlantans finally get a peep at 'Vanilla Milkshake'?
We didn't have the opportunity to submit to Out on Film this year, which I'm actually super bummed about, but we have submitted our film to a few Atlanta-based festivals. We hope to show it to premiere it as soon as the end of this year.
Read more, here.