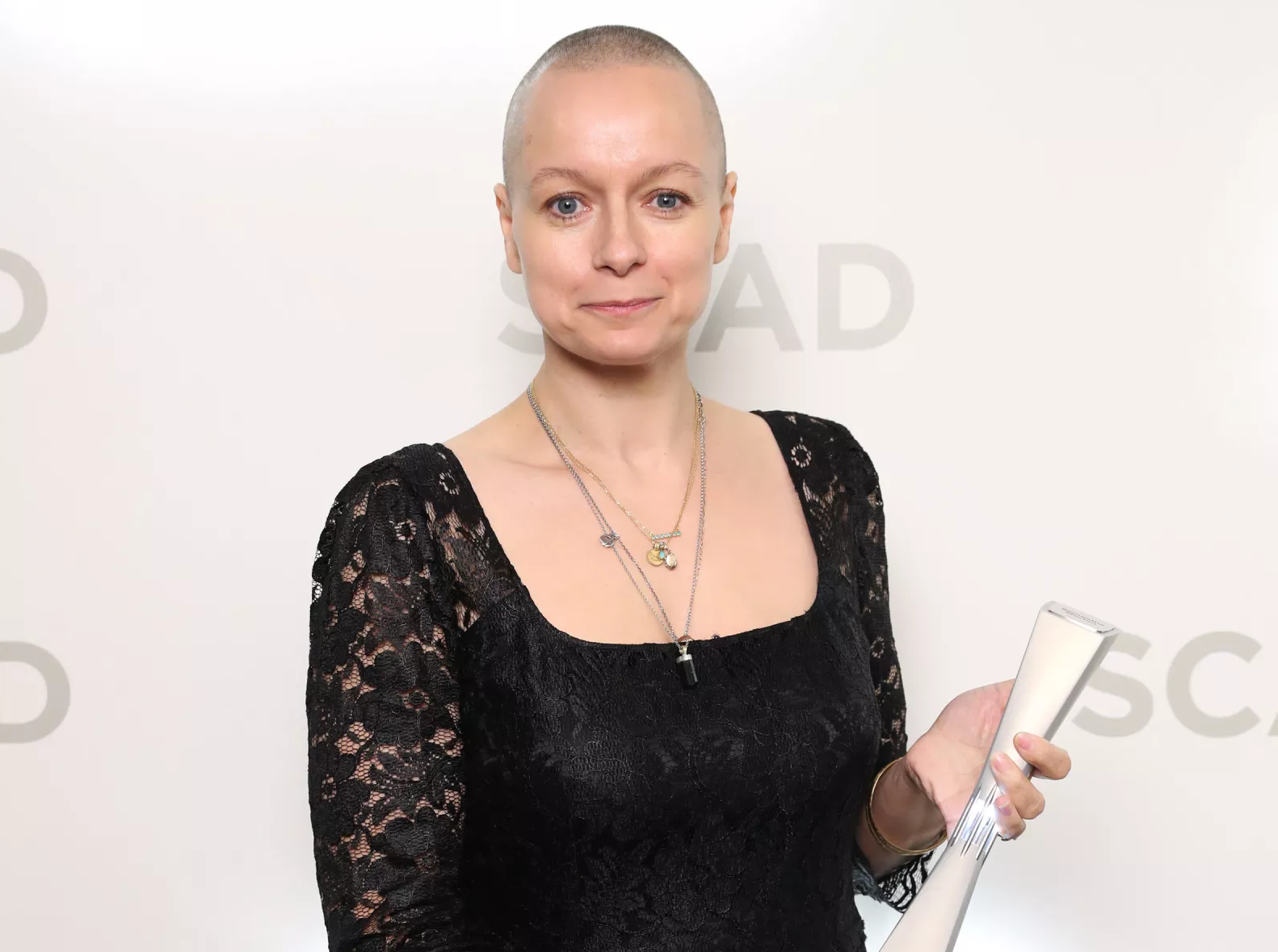 The Walking Dead's Samantha Morton honored at SCAD Savannah Film Festival
By Oz Online | Published on November 14, 2019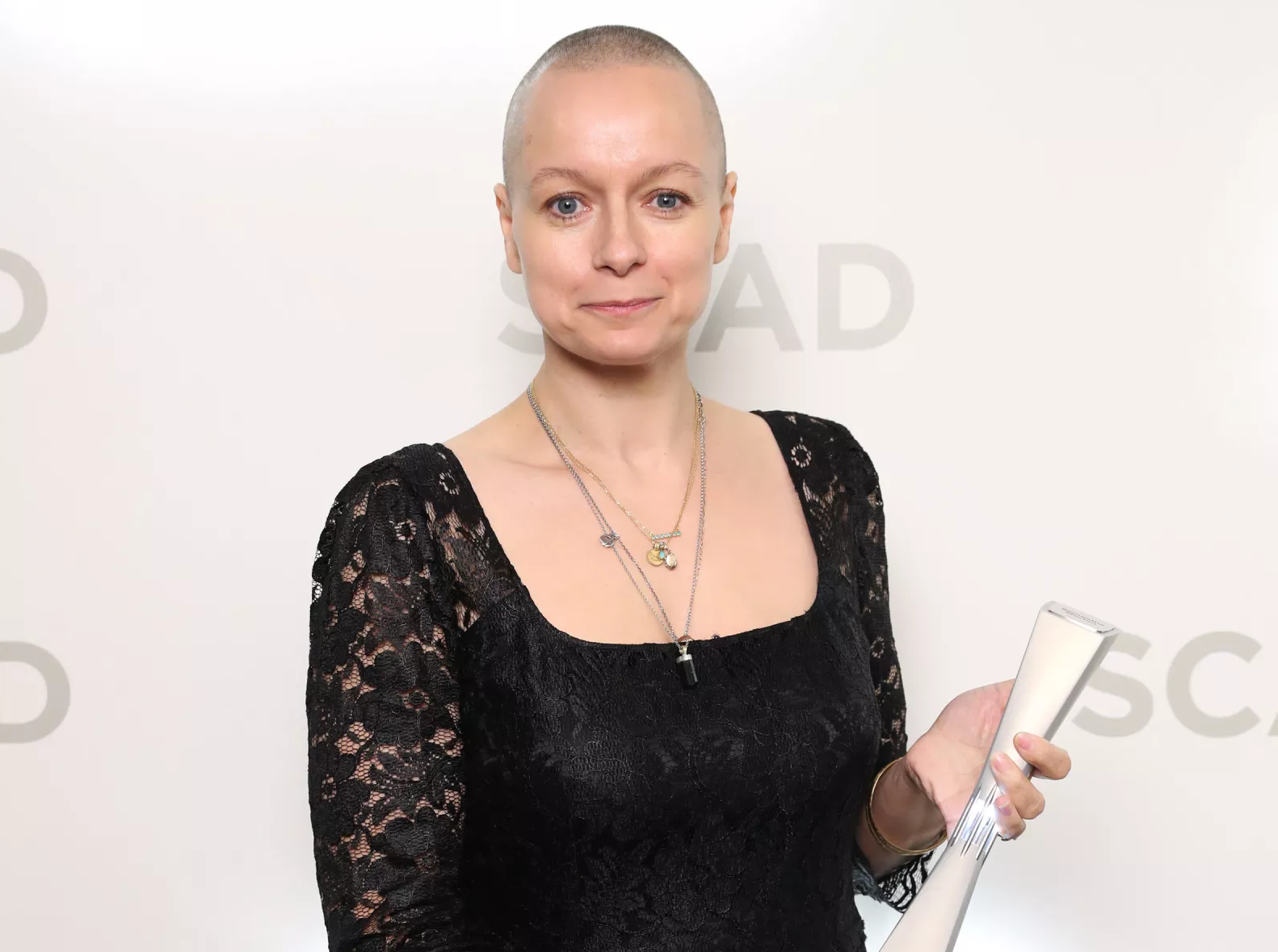 Samantha Morton, who plays Alpha on The Walking Dead, was given the Virtuoso Award at the annual SCAD Savannah Film Festival.
To fans of The Walking Dead, Samantha Morton will forever be known as Alpha for her nuanced portrayal of the scariest villain in The Walking Dead history. But the Oscar nominated actress has a long list of film and TV appearances throughout her career. She was given the Virtuoso Award at this year's SCAD Savannah Film Festival in recognition of her talent and award-winning performances throughout the years.
Arriving at SCAD, the Savannah College of Art and Design, she praised Savannah's famous beauty:
"I think it's possibly one of the most beautiful cities I've ever seen in my life, and I've traveled to lots of places," Morton said. "I keep seeing these trees with the moss on, and these buildings, these kind of colonial buildings … it makes me think of all these different places, but it's just Savannah."
Presumably she's in Georgia because she's still filming for The Walking Dead season 10, although final filming for the season should be completed in the next few weeks. Does this mean Alpha survives until the end of the season? Hopefully so.
Many fans are excited to see who will get justice for the pike victims and deliver death to Alpha. They also want to know whether or not Alpha on the TV show will get the same famous death as her counterpart in TWD comic. No matter how story arc ends there's no denying that Samantha has made Alpha such a vibrant, fascinating, and evocative character that she will be greatly missed.
The SCAD Savannah Film Festival is a big draw for film industry professionals, students, and fans. With more than 120 screenings as well as workshops, panels, and other events it's an intensive event where anyone that really loves film can immerse themselves in the film world and take in some of the best new and upcoming films as well as see some of their favorite stars. More than 60,000 people attend the festival each year.
Samantha Morton has played a huge variety of women throughout her career, but she really shines when she is telling the stories of women that aren't traditional heroines. In Hulu's original TV show Harlots she plays a brothel owner who trains her own daughters to be prostitutes and sells their virginity. The character, Margaret Wells, could easily have come across as a one note villainous character. But Morton has a real talent for telling the complicated stories of women in tough circumstances with humanity and depth that makes them compelling instead of expected.
That's exactly what Samantha Morton has done with Alpha on The Walking Dead. She can easily switch from Alpha's terrifying amorality to bringing the residual humanity in her to the forefront, usually when it comes to her daughter Lydia. She's brought Alpha to life in a way that makes her a full developed character and easily the most frightening villain in the history of the show.
Read the original article on Fansided, here.