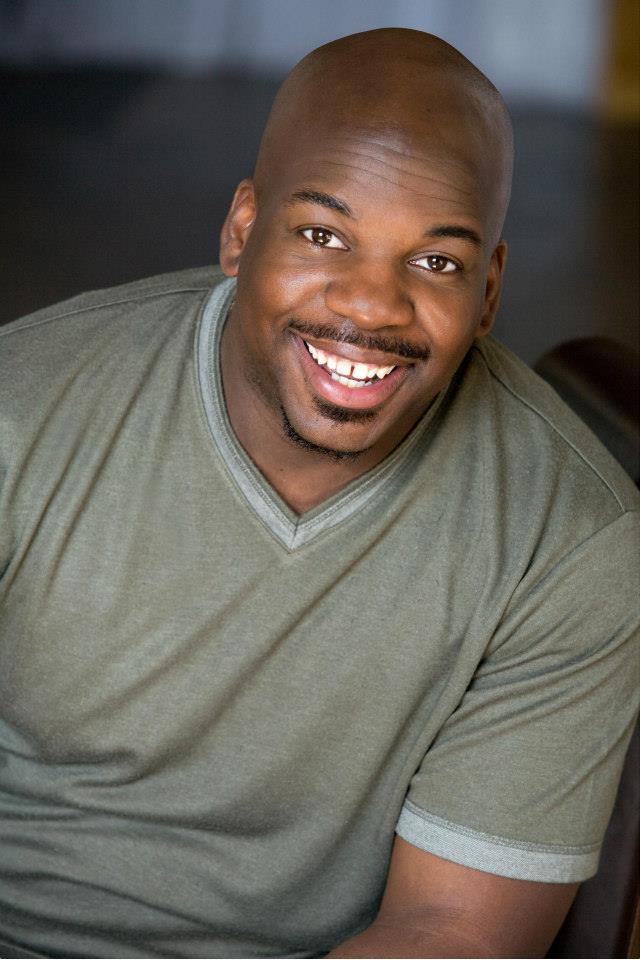 The Shot List: Njema Williams
By Oz Online | Published on October 25, 2018
Never one to settle, Lodge 49's NJEMA WILLIAMS explains why succumbing to your "niche" is the cousin of death.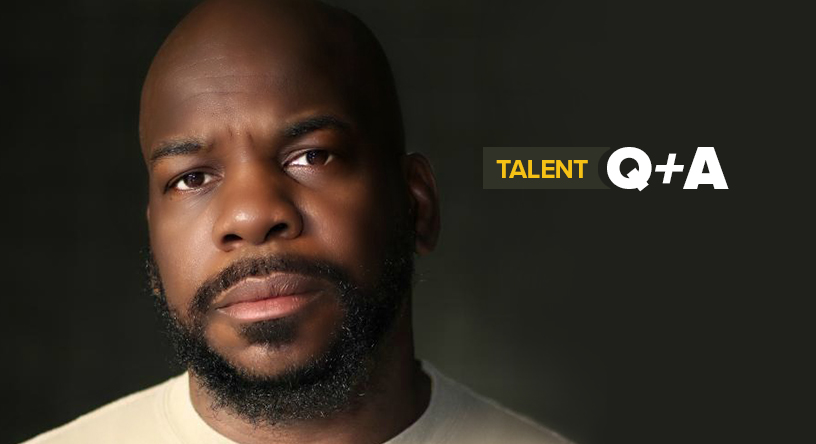 OZ: Full disclosure: I've only made it through episode three of Lodge 49 so far, but one thing I can say for sure is that it's extremely trippy and obscure. Can you peel back the layers with regard to the alchemy, the fraternal order, the "seekers" who congregate at the Lodge?
NW: Trust me, I get it. It's so bizarre, but once it starts to connect, the depth is amazing. It's almost like string theory: It's so out there, yet it's still connected to the everyday working man.
These are not glamorous people. These are real people with everyday problems, and the show is about how we interact with our band, our group, our "Lodge" to make it through the day. It reminds me of a modern-day Friends, in a sense.
There is an alchemical component, there is a mysterious component, but it's not the overarching theme. There's enough dragons and wizards and [expletive] on TV; the lane we compete in is actual human connection. The flaws of people, the triumphs of people, be they big or small. I think Lodge 49 shows that, and I think a lot of people want to see that mirror.
OZ: Speaking of the everyday working man, as a blue-collar actor yourself, how did you feel about the way Geoffrey Owens was treated recently when he was publicly shamed for having a regular job? [Editor's note: In late August, veteran actor Geoffrey Owens, best known for playing Elvin Tibideaux on The Cosby Show, was ridiculed on social media after someone posted a photo of him bagging groceries at a New Jersey Trader Joe's.]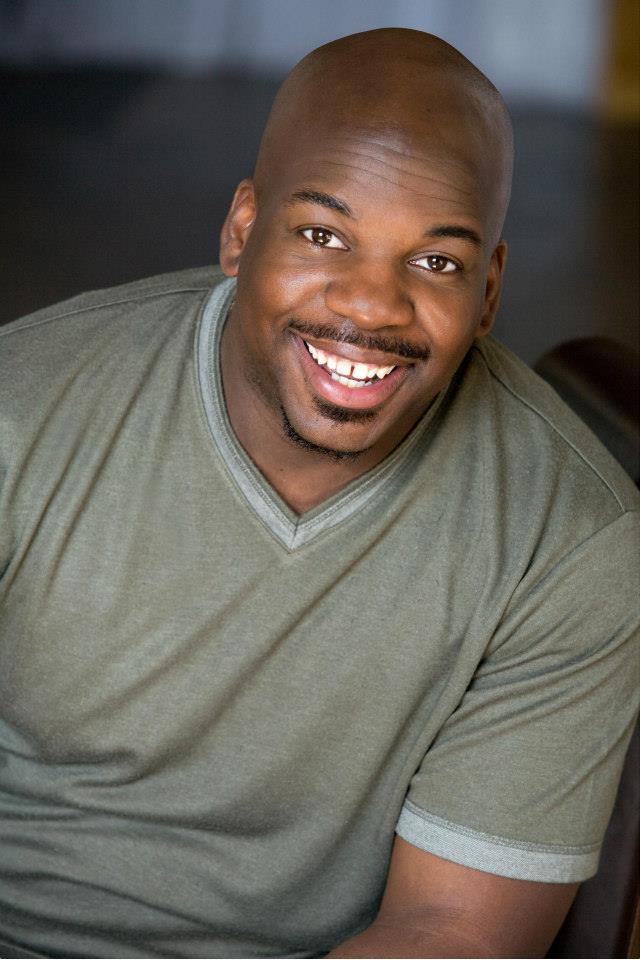 NW: I respect anybody, especially somebody who's experienced that level of success, who is able to humble themselves and do what needs to be done to pay the bills. I know some people who haven't done [expletive] compared to what he's done, and they're like, 'Nah, I've been on TV, I can't work a regular job.'​​
"Do you eat regular food? Do you need regular gas?

Then you've got to do what you need to do, as a man, for your family."
Do you eat regular food? Do you need regular gas? Then you've got to do what you need to do, as a man, for your family.
The other thing that it highlights is the way people think about the finances behind being on television. Like Goodie Mob said, 'You might see me on TV, but it's almost like I'm rapping for free. That little money be gone.' People see you on TV and think you've got a million dollars. No, player. I'm out here struggling just like everybody else.
That's just the top whatever percent. The vast majority—the day players, the weekly contract folks—they hustle. They're out there driving Ubers and Lyfts, doing classes, doing films, doing whatever they can to make it in between those times.
OZ: I nerded out a little when I was researching for this interview, because I was quickly reminded that you were in a hilarious scene from one of my favorite shows of all time, Eastbound & Down (HBO). Is it just me, or is Danny McBride (a.k.a. Kenny Powers) one of the funniest people making television today?
NW: Yeah man, it was really dope to work with that cat, Danny McBride. He's a really cool cat. His style is so free-flowing that he really lets you play a little bit. That was in conjunction with a movie I did called Masterminds (Zach Galifinakis, Kristen Wiig), which was directed by the cat who did Napoleon Dynamite, Jared Hess. Lorne Michaels was an executive producer on that, and Danny McBride was a producer. I was supposed to be on Vice Principals, too, but we couldn't work out the schedule. Now he's got a new HBO show coming out called The Righteous Gemstones, and it's gonna be funny as [expletive].
OZ: Clearly you've found your niche in comedy. You're working with several of the most innovative people in the genre.
NW: Aw man, yeah. I love comedy, but I really want to sink my teeth into something dramatic. That right project just hasn't come along yet. When you've been doing so many comedies, in order to transition, you've really got to break through with a solid performance.
OZ: But finding a niche like you have can make for a nice living. Does your itch to land a dramatic role just come from a personal drive to be well rounded, or…?
NW: Well, I actually got my start doing theater. I did Fences, Raisin in the Sun, so I come from dramatic acting. I didn't do a lot of comedic acting coming up, but it just seems that comedy is where I've flourished in my professional career.
It's not bad! (Laughs) It's fun. But you just want to be diverse; you want to do other things.
OZ: Where and when did you get your start in theater?
NW: My very first start was in church, but through high school I got introduced to theater with regard to actually studying the different forms and dealing with the deeper stuff. At Baton Rouge Little Theater—Baton Rouge, La. is my hometown—one of my earliest teachers was Pam Day, and she knew how to redirect my energy in a positive direction. I would get into all this trouble, and she'd be like, 'You need to come to my drama class.' From then on, I had the bug.
Then I went to Florida State for performing arts and did plays there. Then I went into the Marine Corps. Not much theater in the Marine Corps. (Laughs).
OZ: But the Marines will definitely give you some visceral, emotional material to draw from.
NW: Hey, listen; I got a lot to draw from.
OZ: So, my research wasn't entirely accurate then: You are a Southern guy after all? Because your IMDb bio says you're from Las Vegas, which surprised me given your spot-on depiction of a southwest Atlanta accent when you played Buck in season one, episode two of Atlanta.
NW: Man, thank you. But knowing Southern accents like I know—wait, are you from the South?
OZ: I'm from Georgia, yeah.
NW: Then you know that, as you travel, the Southern accent changes from Georgia to Florida to Louisiana, and so on. I picked up an ear for it just paying attention to accents growing up. Then I was a Russian linguist in the Marine Corps., and learning language from that perspective was really cool. The west side of Atlanta speaks differently than the east side; east side speaks differently than the south side.