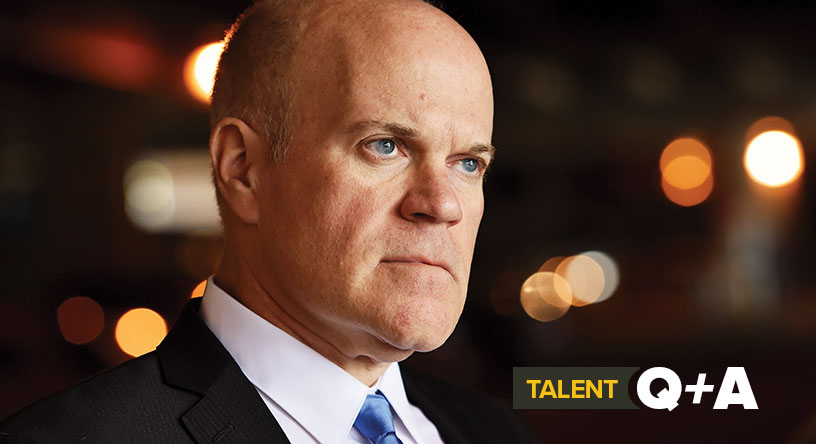 The Shot List: Mike Pniewski
By Oz Online | Published on January 21, 2019
Now in his fifth season as Secretary of Defense Gordon Becker on the hit CBS drama, Madam Secretary, veteran actor and tireless champion for the Georgia film industry, Mike Pniewski, is feeling more purposed than ever in real life.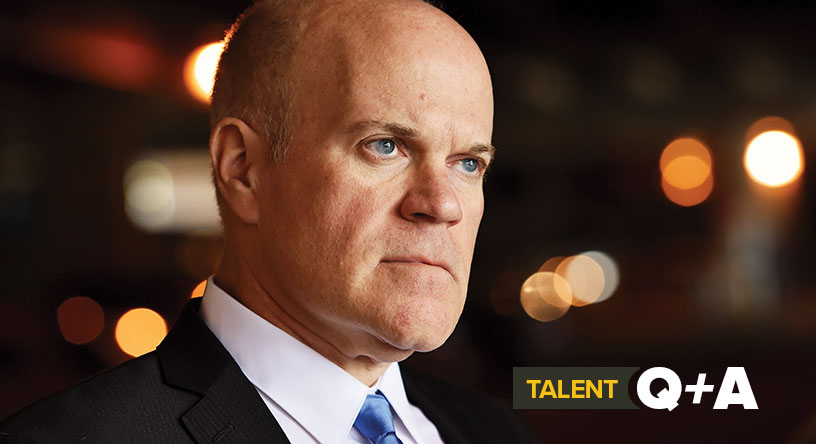 OZ: Amidst the political fallout from the 2018 Georgia governor's race, there has been a call from several actors; Bradley Whitford, Ron Perlman, et al.; to boycott filming in the state. Do you think their crowing will lead to any quantifiable blowback?
MP: No, I think it's way overblown. First of all, I would argue that it's not a growing movement; it's really the same five people. Everybody keeps writing about it in the same several publications, about how all these people in Hollywood are saying we shouldn't shoot in Georgia anymore. But they always cite Alyssa Milano, Bradley Whitford, Ron Perlman and Frank Rich, and that's it. There's nobody else who has come up and said, yes, we should do that.
I have personally responded to all of them, and I've talked to a lot of people about the fact that, no, that's absolutely the wrong thing to do. Because Georgia now, as Stacey Abrams said, is officially a purple state and we've made incredible progress. I mean, she almost won.
Not to mention, my district, the 6th District in Cobb County, elected a Democrat for the first time in 60 years. Stacey Abrams won Cobb County. She won Gwinnett County, I believe. She made huge strides, and what they're missing is the fact that, arguably, a large portion of the voters in Georgia are people who are moving to the state for work. And not just in our industry, but in many other industries. They're transplants, and they're people who don't have that old thinking about the South that is such a problem.
So, we're making great progress, and if businesses were to pull out now, they'd be throwing up a white flag. No, no, no. Now is the time to stay and keep fighting. A lot of the people who are at the foundation of that fight are people who are now living in Georgia, working in our industry, and making a huge difference for the state.
OZ: Sticking with politics for a moment: You're longest recurring TV role has been on CBS' Madam Secretary, as Department of Defense Secretary Gordon Becker. How would you define that character?
MP: He's a man of principle, a career serviceman who believes firmly in this country and protecting this country. And I believe he has a decent heart. In the end, he's a good human. He's not a warmonger. His job is to oversee the military and military operations, and he takes great pride in that.
I also think he has tremendous respect for President Dalton and everybody in the administration. He's a team player, not a rogue; a fiercely dedicated American servant.
OZ: Is there any way in which today's political climate influences your portrayal of Becker?
MP: Honestly, in the moment, on the day, I don't really think about that much. I think that holds true for all of us [on the cast], in the sense that we're creating a world that is very different, and an administration that is very different. The reason the show works so well is that it's not a show that blatantly tries to take a political stance. It doesn't stand for or against whatever is going on. In the stories that we tell, in the world that we've created, we try to put together a bunch of people who are just trying to do the best they can for the country.
So, I focus less on the world that we're in and more on the world that we're creating. I think the writers, the staff, and everyone on the show has done a great job of staying politically neutral.
"I've always had the personal belief that it's our duty, especially as artists and

craftspeople, to learn, to do, and to give back"
OZ: Revisiting the notion of service, you currently serve as vice president of Atlanta Local SAG-AFTRA. What compels you to do this?
MP: I've always had the personal belief that it's our duty, especially as artists and craftspeople, to learn, to do, and to give back. And that's sort of a repetitive cycle for me. I'm always learning, and I'm fortunate enough that I'm able to work and apply my craft, but at the same time, I believe very strongly in giving back to the people who need it, and in the organizations that serve and protect our contracts and allow us to make a living.
I feel very strongly about service. All of us on [the SAG-AFTRA board] have worked really hard to raise the profile of our market, to protect the working conditions in our market, and to raise opportunities in our market, and it's been really effective. I really enjoy being a part of that and making a difference beyond myself. I'm fortunate enough to work and to have agents who represent me, protect me, and take care of me, but I know there are people who don't have that, people who are members that need that protection, and that's what the union is for. I want to use whatever leverage I have to make a difference for the greater community.
OZ: I don't know if you still qualify as an Atlanta transplant, given that you've been living and working here since the early '90s, but you actually grew up in Southern California and started your formal training at UCLA. What was life like as a kid in L.A.?
MP: It was a different time to grow up out there, and I grew up in Orange County, which truly was a suburb back then. There were still orange fields and strawberry fields in Orange County at that time. We lived seven miles from the beach, and I could ride my bike to the beach and nobody would think anything of it.
In fact, I liken it a lot to the suburbs of Atlanta, where we were able to raise our kids. When we decided to move here, it was very much like the suburbs where I grew up. I had a great childhood, a great family, and a great support system.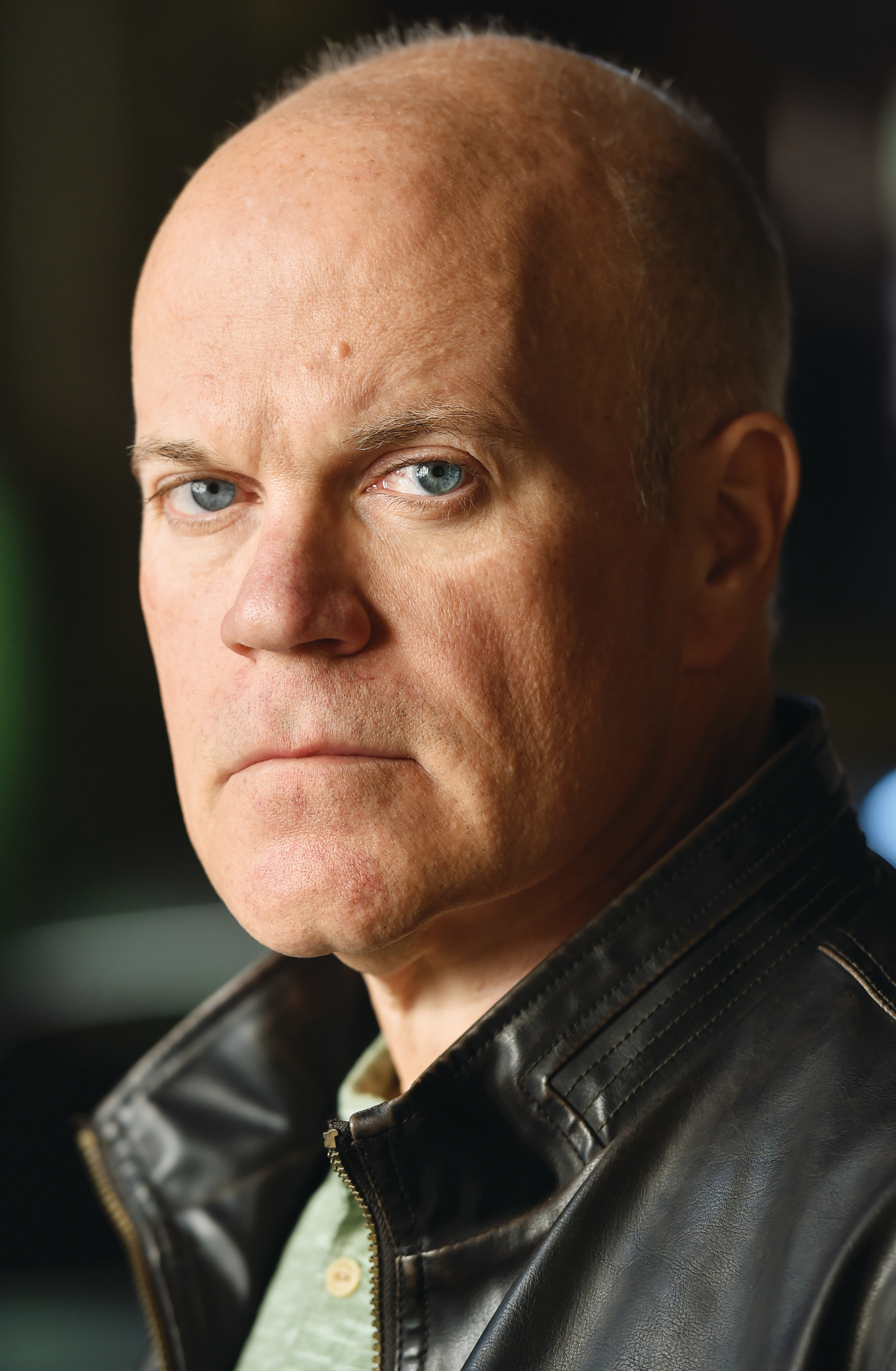 I went to high school in Orange County and college at UCLA, and I was there at a time when there were some really, really talented people who are now doing some great things in our industry. I got some great training there, a great appreciation for the craft of acting, and I treasure that experience. I bleed Bruins blue and gold to my core.
OZ: What was the impetus behind your move to Atlanta in '94? Was it just a quality of life decision?
MP: It was purely quality of life, not a business decision. First of all, I married an incredible Southern girl . . . you know the power they have . . . and her family is from Atlanta. So, I spent a lot of time going back and forth, and I always hated leaving Atlanta and going back to L.A.
We just enjoyed the quality of life, and when we started having children, we just realized we didn't want to raise kids in L.A. Now, this is no offense to my friends out there who have; they have all done a fabulous job. But for us, we saw another way.
At that point in my life, I decided to act on priorities, and my number one priority has always been my family. I really felt like, if we can do our best to set up our family to have the life we want for them, I'll figure out a way to work. At the time, there was some decent business in Georgia with movies of the week and a couple of TV series. Of course, now, over the last 10 years it has been fabulous.
OZ: So it was somewhat serendipitous the way things came together for you here. You didn't move here for work, technically, but the Georgia film boom brought the work to your doorstep all the same.
MP: Yeah, it was pretty incredible. Obviously it was due to a lot of hard work by a lot of really good people, but it just turned out that Atlanta's got a lot going for it in terms of shooting a location. There is, and there always was, a terrific crew base. Plus, it's a hub for Delta, so you can get nonstop flights from L.A. or New York or almost anywhere in the country, so it's an easy in and out.
Yeah, Atlanta has had a lot going for it as a production center for a long time coming.
OZ: I was talking to a friend of mine at Atlanta Models & Talent the other day, owner Sarah Carpenter, and she mentioned that they're now representing your daughter, Hannah Pniewski.
MP: Yes, my daughter, Hannah! This is one of the coolest things that's ever happened in the industry for me. I've done a couple of episodes for The Resident, which is shooting in Atlanta, and in the last one that I shot last week, they also hired Hannah in the same episode.
OZ: Did you two get to shoot a scene together?
MP: No, we were not in a scene together. But the work she did in her scene contributed to the demise of my character. [Laughs]
It was really cool. I was so excited about that. More excited than anything else that has happened to me.