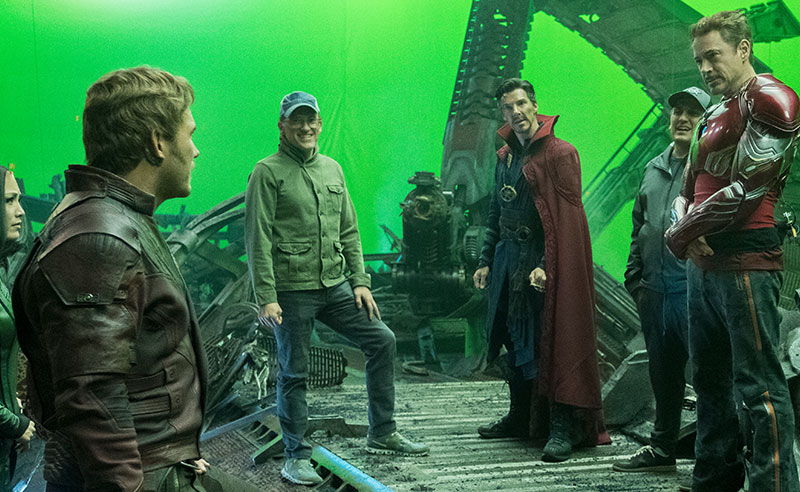 The Real Guardian of the Galaxy
By Oz Online | Published on July 17, 2019
Marvel's UPM Joann Perritano: A Gatherer of Remarkable People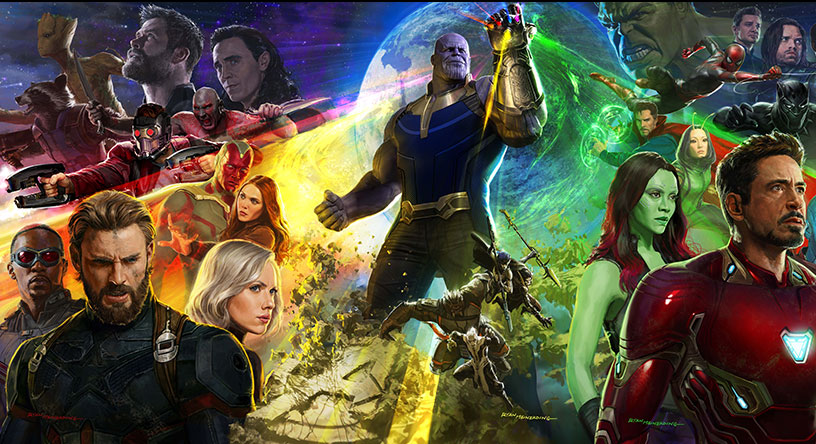 "There was an idea, Stark knows this, called the Avengers Initiative. The idea was to bring together a group of remarkable people, see if they could become something more. See if they could work together when we needed them to fight the battles we never could." ―Nick Fury, The Avengers
JoAnn Perritano, Marvel's unit production manager (UPM) of Avengers: Infinity War is comparable to "Nick Fury": she pulls in a group of remarkable people together to make something become more.
Perritano has worked with exceptional teams of producers and directors whose films have earned millions to billions of dollars. According to IMDb, Perritano's career as a film production manager began in 1993. Since then she has over 26 movies to her UPM credit. But for Perritano, it was working in 2004 on the film Van Helsing that grossed a respectable $300 million that finally convinced her she was indeed an official UPM.
In 2010, Perritano was the UPM for producers Scott Rudin, Mike De Luca and director David Fincher on The Social Network, a film that earned eight Academy Award nominations. She continued to succeed on film after film with her ability to oversee big, blockbuster productions. Perritano proceeded to work on an onslaught of blockbuster movies: The Amazing Spider-Man (2012), Iron Man 3 (2013) and Captain America: The Winter Soldier (2014).
In 2015, Perritano followed Marvel to shoot in Georgia. Pinewood Atlanta Studios was their new "humble abode" where they successfully shot Ant-Man. The next Marvel project she worked on at Pinewood was Avengers: Infinity War, and then shortly after that film she continued to work as the UPM on the film that could become the highest grossing ever: Avengers: Endgame. Since 2010, she has worked on films that have collectively grossed over $10 billion in box office sales.
---
JoAnn Perritano gives an exclusive interview to Oz Magazine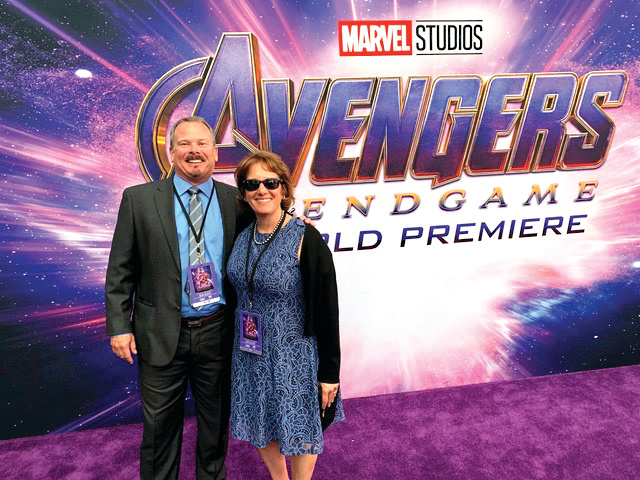 TELL US ABOUT HOW YOU GOT BIT BY THE FILM BUG.
I was about 12 years old. My aunt took me on a trip to Los Angeles. I had always wanted to go to California. We went on a tour of southern California, and Disneyland was the main attraction. But we also went to Universal Studios, which was and is a working studio, but it is also a theme park. Back then, it was more of an example of a working studio. You rode around on a tram and saw actual movies and TV shows filming. I distinctly remember going on the set of The Bionic Woman. It was incredible to see for me! I always loved going to the movies and watching TV shows, but touring Universal made me realize that I could be part of it…that people actually made films for a living.
When I got back home, I just wanted to do whatever I could to be a part of the film process. We had a local cable station in town, and I volunteered. I ended up doing everything. I ran the camera at football games, school events and town hall meetings. It was the really dull stuff, but it didn't matter…I loved it. I would read anything I could about filmmaking. There was an aisle at the bookstore that had books about film and TV and the history of old Hollywood and new Hollywood. I just got them all. After college, I decided to move to Los Angeles.
HOW DID YOU GET YOUR START IN THE INDUSTRY?
I just wanted to be on the film sets. My first job was working at Entertainment Tonight, and I would visit film sets to cover stories. I had read about Roger Corman and his production studios. I was a huge Jonathan Demme fan, and I knew Corman gave him his start. Knowing Corman was in production making movies, I went down to his studio in Venice, California and got on set as a production assistant on one of their modest budget films. They didn't pay at that level, but I did it for the experience. I learned the ropes. I continued to PA, then when I worked at NEO Motion Pictures, the team of Joel Soisson, Mike Leahy and Keith Border asked me to production manage a film. It was my big break; they gave me start as a UPM. I had no idea what I was doing; I made it up as I went.
"Georgia provided top-notch facilities and top-notch crews."


– JoAnn Perritano
WHEN DID YOU KNOW BEING A UPM WAS GOING TO BE YOUR CAREER?
In the early 2000s I had roughly, give or take, 14 feature films under my belt. But I think I accepted and realized I had made it as an UPM when I started doing a more prominent film…like Van Helsing for sure. At the time, it was my most significant film to work on. It was my first overseas (Prague) film. It was just a big studio picture with a budget of $160 million which seems like a small budget film compared to the last two Marvel movies I worked on, Infinity War ($321 million) and Avengers: Endgame ($350 million). Nothing I do as a UPM will ever top those two films.
DESCRIBE YOUR JOB AS A UNIT PRODUCTION MANAGER?
A UPM or a film production manager is a member of The Director's Guild of America. I am responsible for supervising all aspects of the film. I work closely with the line producer and directors to put together a production plan for the film. I am responsible for budgeting the project and hiring the crew. I oversee obtaining all the equipment, etc…basically, giving the directors the necessary tools to make a great movie while making sure the project stays on budget, on schedule and all the while being responsible for answering and reporting to the studios.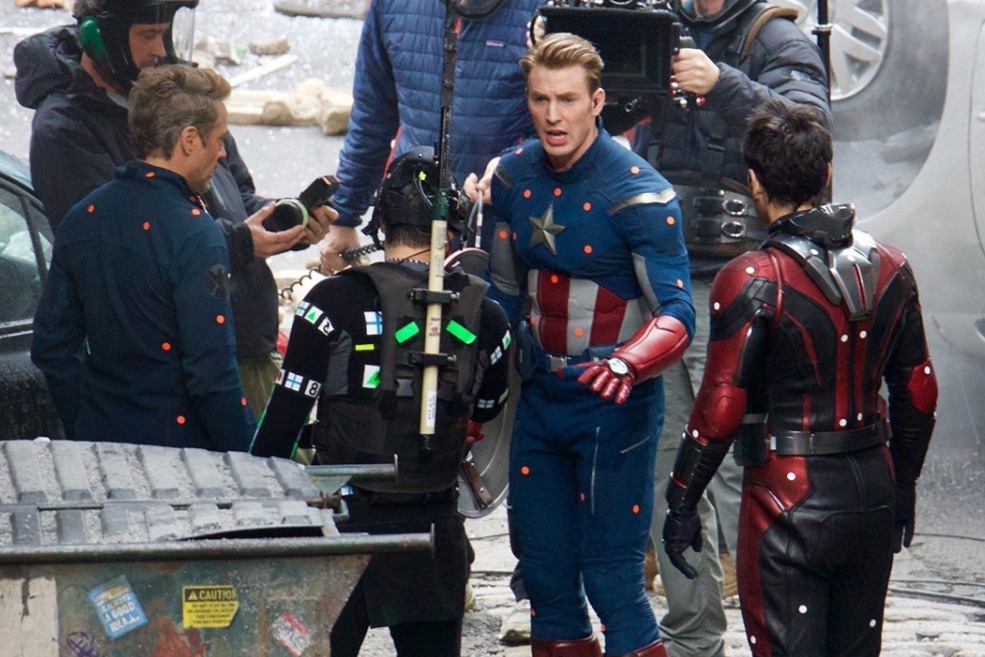 There's location traveling; it's a challenge. Bringing hundreds of crew members to a location and then integrating them with the local crew is as difficult as it sounds. I have a kickass production team! My job ends at the start of post production. I do not manage anything post related. A UPM's job is to project manage the production, to reassure the producers and directors their vision will be seen on the screen.
HOW CLOSELY DO YOU WORK WITH PRODUCERS VERSUS THE DIRECTORS AND ACTORS?
Well, you certainly get to know the cast, but you are not asked to join them for meals or relax in their trailers. Besides, there simply is no time for that even if they do invite you.
I work very closely with both the producers and directors. So, there is a ton of interaction, especially during the prep period when we figure it all out. For the Marvel movies, we allocate about 30-35 weeks of prep. Breaking down the budget and production plan is the first step. Most of Marvel's shooting schedules are 70-75 days. No matter how much money there is in the budget, it is never enough. Then we roll up our sleeves, start the hiring process, and off we go.
With the producers and directors and in terms of their demands, I think I'm used to working with them and can anticipate their needs. Honestly, it doesn't really faze me. I am honored to help them make their films. I have always had the same work ethic to do whatever it took, whatever it takes. Loving what I do certainly helps. I learn something new on every film.
Technology changes all the time, so you are always doing new things, especially with these big blockbuster VFX movies. But when I first started working as UPM, my goodness! I had no clue. I just did what I thought was right. But I am fortunate to have worked with extremely successful producers. They taught me the process and what I need to do. Learning under some of them made me really understand producing. I quickly learned that it's crucial to balance the budget. I never like to say "no." So, if there is something we can't afford, my tactic is what can we give up instead? I try to take that type of attitude. I believe this is the reason my career has kept moving forward.