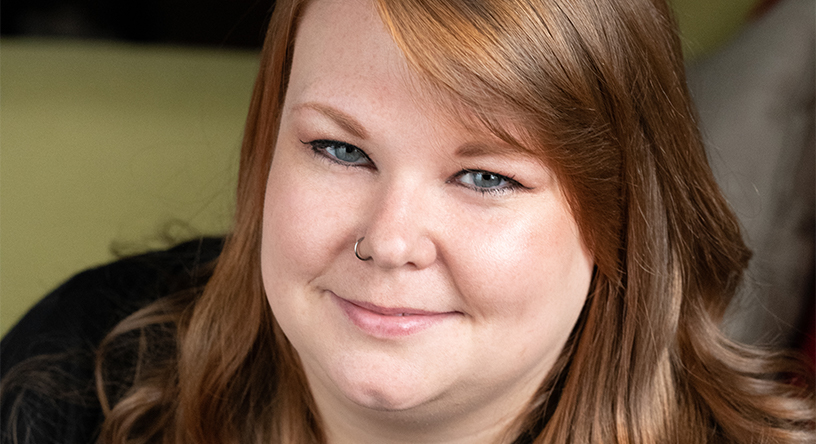 The Peach State's Fig
By Oz Online | Published on January 16, 2020
A Q&A with Melissa Simpson about Film Impact Georgia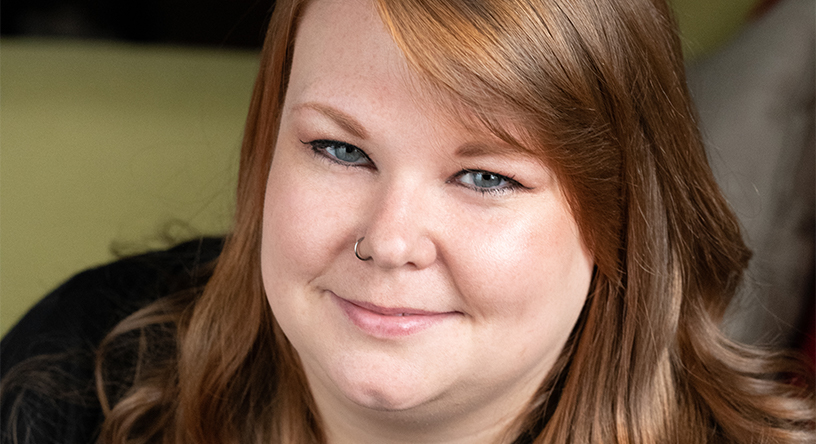 Melissa Simpson is the co-founder of Film Impact Georgia (FIG), a nonprofit organization that awards grants to new Georgia filmmakers. Alongside Molly Coffee, Simpson created FIG as a way to both promote and give back to the film community here in Georgia. Created in January 2019, Film Impact Georgia is working to shape and bring together filmmakers in Georgia. Oz recently sat down with Simpson to discuss FIG's colorful past and bright future.
" Molly Coffee and I are both Georgia born and bred, and it was really important to us to help creators
that are based here, because that's really when our industry will be more fully fleshed out:
when we have actual creators based here, creating content here."
For those who don't know Film Impact Georgia, how would you describe it?
Melissa Simpson: We started Film Impact Georgia as a way to support the independent community in the state of Georgia. The success of the production industry that has come into town has not necessarily translated to success in the indie community. This community is being priced out of locations, crews are turning in their paperwork and walking onto union shows, so there's less of a work force, and there's more scarcity of certain resources.
That's kind of what made us start FIG. We wanted to fill in those gaps and open doors for people that wouldn't get the opportunity otherwise. The first thing that we started with was our $5,000 filmmaker grant, that was the first program that was really important to us and that we wanted to start with, because there's not a lot of return on investment for short films and that's really where artists cut their teeth. They learn who they are and where they make their mistakes, so we wanted to give people an opportunity to make things.
The only strings that we had attached to it are: 1) The films have to be made in Georgia; 2) They have to write an inclusion statement, basically how they'll be thoughtful both on and off screen, as far as diversity goes; and 3) Their film had to be made by the end of 2020. Our goal is to never make money off our filmmakers so applying is free. We want to break down barriers of entry.
What is your mission statement?
MS: Promoting growth where our roots are planted. Molly and I are both Georgia born and bred, and it was really important to us to help creators that are based here, because that's really when our industry will be more fully fleshed out: when we have actual creators based here, creating content here. This is our home, and we wanted to do what we could to help those that live here.
Our official mission statement is: "We dedicate ourselves to empowering individuals in the film and television industry by nurturing community leaders, advocating for the underrepresented and inspiring change both locally and throughout the state. We leverage our leadership, commitment, and influence towards reducing the imbalances that exist today in an industry that is capable of altering the human condition.
"That's us in a nutshell. Of course, throughout the year we've grown and changed. We're doing things that we would have never expected, and we've grown in ways that we had never expected, but we're very excited with how supportive the community has been.
Can you tell me about the grant FIG is providing?
MS: It's $5,000. We hope to do two of these a year as long as we can find funding for it. If we continue to raise enough money, we'd like to offer more. But right now our baseline is two $5,000 grants a year. With that, the winner not only gets a $5,000 check written to them, they also get a mentor to walk them through the process. With our first winner, Inés Michelena, Molly and I just sat down with her at dinner and were like, "What do you need?"
Inés was very confident on production. She had assembled a great crew that all knew what they were doing, but the place where she felt she would need the most help was with distribution and film festival strategy. So the mentors we ended up hooking her up with were Charles Judson and Cameron McCallister. Charles has worked for a ton of festivals and Cameron is the associate director at the Atlanta Film Festival. As soon as [Inés] is in picture lock, they're going to sit down with her and help her craft her festival strategy and pick the festivals that will be best for her.
We're also incredibly grateful to one of our advisory council members, Lynn Hylden. She is a producer and manager at POPfilms. She opened her art department storage at POPfilms and let [the crew] borrow anything they wanted for their set dressing free of charge. We're trying to find other ways to make that $5,000 go further. When Inés is done and starts working out her festival strategy, we're going to try and get her as many festival waivers as possible and try to give her the best boost we can.
How did FIG come to fruition?
MS: Molly Coffee and I both had a bit of a rough 2018. As Molly likes to say, she tried to direct a feature film that she wrote and failed very publicly. It essentially was the perfect storm of issues that a lot of independent creators come across; there were issues with funding, with locations, with weather. There was actually a point where all of the sets were underwater right before they were going to roll camera. Everything that could have gone wrong did. At the end of Fall 2018, both Molly and I were crushed. We spent a lot of time talking about what was wrong in our community and how there weren't enough support systems for independent filmmakers. Eventually we got to a point where we said, "We could continue to complain about it or we could try to make something happen." And so it was the end of January/beginning of February 2019 when we were like, "Ok, let's start a nonprofit."
It's been a brilliant, amazing experience thus far for two people that knew absolutely nothing about starting a nonprofit. Thankfully, we started reaching out immediately to the people in the community that we've worked with, that we know, and we got a lot of people in the same room to have more of a planning meeting. We pitched our idea to them and they all met us with great enthusiasm, so we were like, "Okay we're not crazy, then we'll do this!" A lot of those people became board members for our advisory council. We've had a lot of help along the way, figuring out how to manage this thing that kind of started to grow on its own as soon as it was created.
What were some challenges you and Molly faced when starting this nonprofit?
MS: Getting a nonprofit off the ground is a huge challenge. You not only have to register as a business within the state and city, you also have to apply to the IRS to get your tax exemption 501(c)(3) status. That came with a lot of paperwork and thankfully one of our advisory council members, Nancy Prager, is an incredible local entertainment lawyer who helped us through the process of filing our paperwork with the IRS. That was in itself a challenge: building our board, finding people that had the time and enthusiasm to put into the organization. We're completely based off of the donations and sponsorships that we get. Molly and I put in some of the start-up costs out of our own pockets. That's definitely been a struggle: trying to find money to give to others. (laughs)
What were your first steps in legitimizing FIG and getting word out about the grant?
MS: Our first thing was the launch event. That's how we were hoping to kind of spread the word. We had the support of the MET, which is where Molly's studio, Zombie Cat Productions, is located. They allowed us to use their penthouse there for our launch, which was incredible. We had over 300 people in attendance. We really want our community to start reaching out to each other and help lift each other as a whole, so that was a huge event. We raised a chunk of our money that night for our first grant.
What do you hope to accomplish in the future for FIG?
MS: 2020 will bring hopefully two more filmmaker grants. We also have a development lab in the works. We want to start a pilot program for future development labs, so we're starting small to make sure that it's doable, and then we'll replicate on a larger scale. We have decided to do a horror development lab. Basically we want to take filmmakers through the state of Georgia; directors, producers and writers; and then put them in a cabin in the woods in the middle of October with several mentors to really develop their films. It's something that no one else is doing. That in itself is really exciting. It'll probably be five filmmakers tops in this first year, and then in 2020 we'll hopefully do a larger development lab, where we're bringing in even more filmmakers and mentors to work with [the participants]. The state of Georgia doesn't have any sort of standing development lab or program like that. It's the only tax incentive state that does not have a program funded by the tax incentive that funnels back into local creators. Our long-term goal is we would really love for some of these programs to be funded directly by the tax incentive.
Where do you see FIG 5-10 years from now, ideally?
MS: I would love for us to be able to purchase actual equipment that filmmakers could rent out for next to nothing. Someday I would love to see a WeWork space for filmmakers, where people can screen things, they can work together. There are tons of educational programs that I would love to create. Right now, what we want to do is very large. Molly and I have had to reign ourselves in and focus on some very specific tasks because we want to start off with a solid foundation so that way we can build on it. As long as we continue to get the funding, there's so much that we want to be able to do.
What advice do you have for aspiring applicants and/or new filmmakers?
MS: That's always a hard one because every person is different. I was lucky enough to go to film school, and that's where I met a lot of people that I've created with. I had the opportunities to make short films and make mistakes, but not everyone gets that opportunity, nor is that right for everyone. Make things where you can, work together on projects and get as much experience as you can. Making a short film, just the process start-to-finish of making that film, will give you more experience than several semesters of film school could. There's nothing quite like practical experience. If you're having a hard time finding a project to work on, there's the 48 Hour Film Festival that happens every year. I did it when I first started in film school and what we made was absolute garbage but I learned so much, and those were mistakes that I will never make again!
Ask for help when you need it. Give people your time because that's how you build up your community, and that's how you build your connections, your network and your filmmaking tribe.