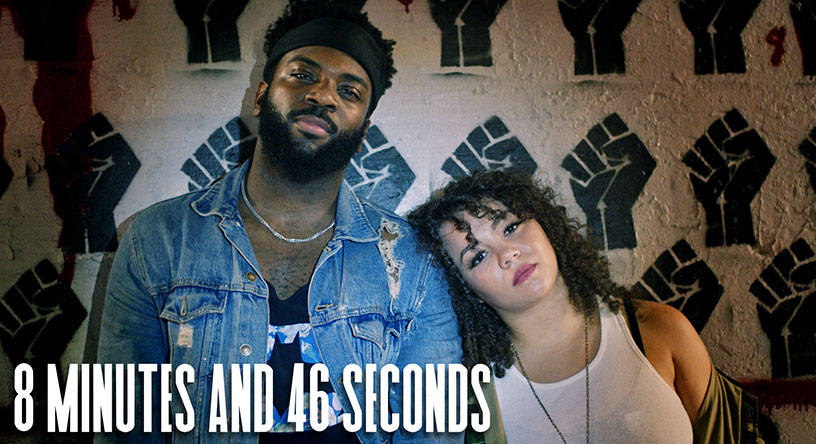 Terry J's '8 Minutes and 46 Seconds' Brings Black Lives Matter Message to Oxford Virtual Film Fest
By Oz Online | Published on May 3, 2021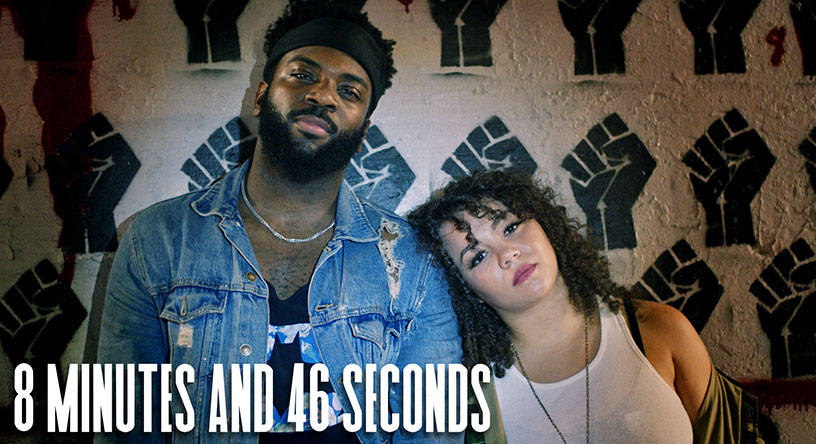 Terry J's music video for '8 Minutes & 46 Seconds', directed by Atlanta-based, Aaron Strand, was selected to screen at the Oxford Virtual Film Festival. The song features MissAllieJoy and was produced by Brady Dunn.
In June 2020, as the Black Lives Matter protests swept across the nation, Terry J, an Atlanta-based teacher, actor and musician wrote the stream-of-consciousness track with his wife and singer, MissAllieJoy, and longtime producer, Brady Dunn. A week later he was connected to director Aaron Strand.
"I had posted on Instagram that I would donate a video to any artist making music about the BLM movement," Strand told Oz. "I was really lucky to work with Terry and Allie who are as passionate as they are talented"
Over the next month, the team developed the video concept to shed light on the many issues raised by the broader Black Lives Matter movement, as well as focusing on events taking place in Atlanta, including the murder of Rayshard Brooks and death of civil rights icon, John Lewis.
"While art is performative, we don't want to be performative in our advocacy. We hope that the video can entertain but also serve as an emotional and historical artifact of what was happening during that unforgettable summer," Strand added.
'8 Minutes & 46 Seconds' can be streamed at the Oxford Virtual Film Festival starting April 1st.