Taylor And Tomorrow Pictures Document The Funeral Of Congressman John Lewis
By Oz Online | Published on September 9, 2020
Heroic and beloved Congressman John Lewis died on July 17, 2020.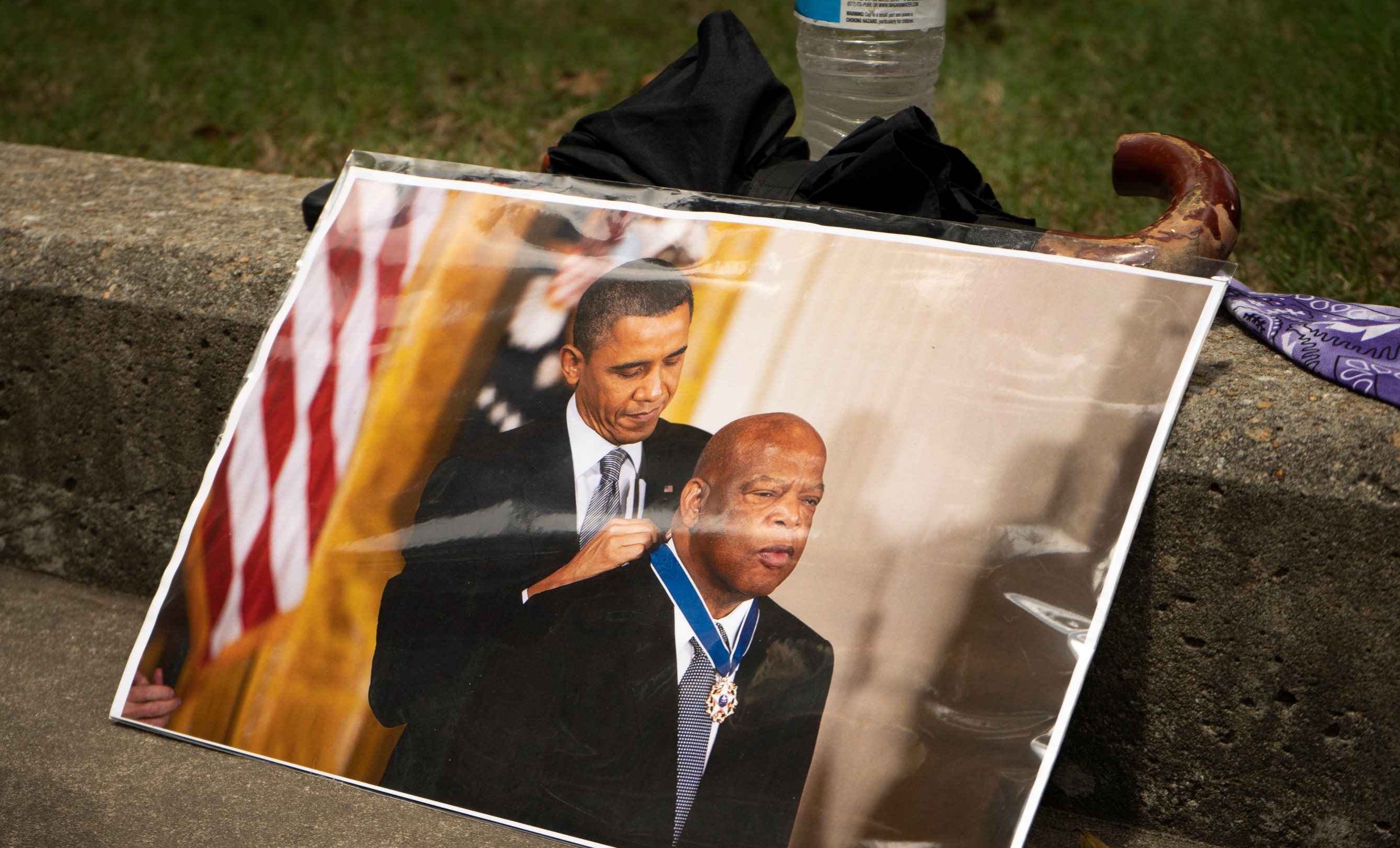 Photographs courtesy of Julieta Vergini
Following a historic funeral service at Ebenezer Baptist Church, Rep. Lewis was buried at Atlanta's historic South-View Cemetery. Three former US Presidents attended the service, including Bill Clinton, George W. Bush, and Barack Obama, who gave the eulogy.
While local and national news stations with media clearance took their places, Frederick Taylor, Creative Director of Tomorrow Pictures, gathered a crew of local filmmakers to capture footage for Pre-Existing Freedom, a Tomorrow Pictures film currently in production.
Pre-Existing Freedom is an aesthetic acknowledgement to the civil rights films of the past, the New York cultural art explosion of the 60s and 70s, and black and white cinema," Taylor told Oz.
The Tomorrow Pictures crew documented different aspects of the funeral. They took still and moving images of the crowds outside of Ebenezer, and collected audio from President Obama's eulogy. "We filmed people and their emotional moments in real time," Taylor said.
Before his death, Rep. Lewis agreed to participate in an exclusive interview with Taylor for AIDS Legacy, a different Tomorrow Pictures project focused on the HIV AIDS crisis in Atlanta during the 70s and 80s. "Congressman Lewis generously gave us two hours of his time to discuss social justice as it relates to the LGBTQ community."
"Anything worth doing in life is worth doing well over a long period of time," Taylor explained what he's learned from Rep. Lewis's legacy. "Life is not about the attention you get or the money you make; it truly is your service to others."