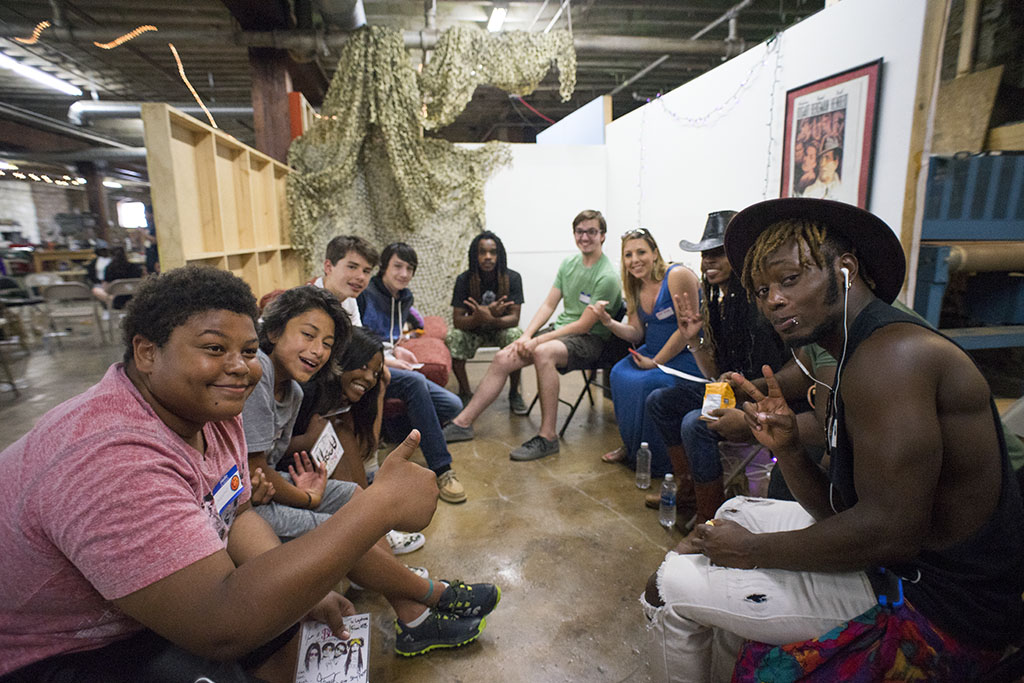 Startin' 'em Young
By Oz Online | Published on November 7, 2016
Georgia is the number three production center in the country.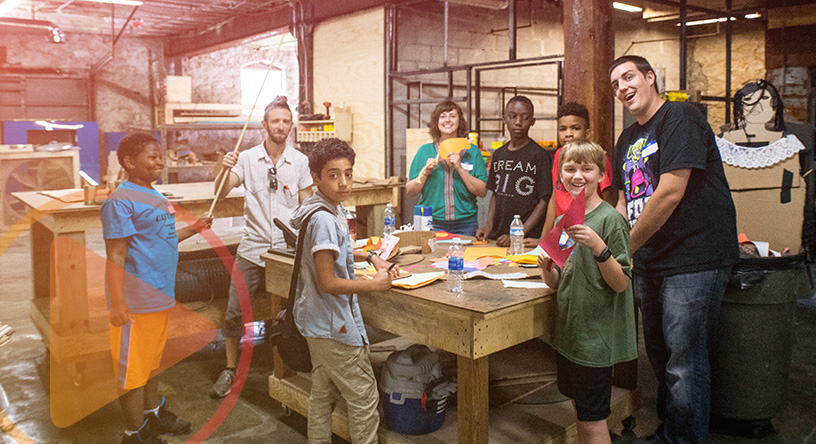 With this growth comes a building boom in terms of facilities, along with a population explosion of both young filmmakers and the support staff required to make a vision become a reality. The hope is that the next Spielberg or Scorsese is currently in a Georgia school waiting for his or her shot at creating a magic movie.
Georgia has been through a hot production cycle before—going from the hot place to shoot a movie or television show to not a stitch of work to be found. There are many ideas of how to prevent this from recurring. To some, the answer to how to keep the work flowing is having a young, talented, trained and committed corps of filmmakers dedicated to remaining in their home state. Many in the community are working to ensure that filmmaking in Georgia remains a viable industry through programs created and offered by film professionals, reaching students from third grade through middle and high school.
Adult Supervision
"I come from the industry, "says Josh Lee, who manages the Fulton County Schools Cable Television and oversees its filmmaking programs, "and I never planned on being an educator. I see a lot of relevance to gaining those professional skills. You can learn only so much about working in the industry from reading about it in a text book. To actually get that real exposure and experience at a young age is invaluable. I still find a need to provide students with that professional experience."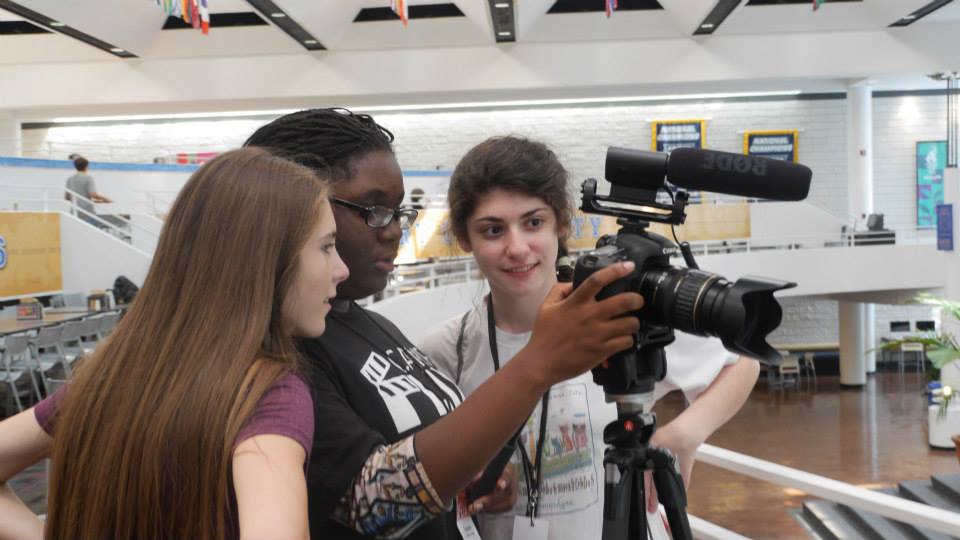 "To actually get that real exposure and experience at a young age is invaluable."
Lee taught video production for three years before stepping into his management role. In 2014, he started an internship program in the district where students from seven schools are given paid, professional experience. To get into the program, students have to fulfill some prerequisites, including two years of video classes and an interview process. When there are requests for video work from county departments or from small businesses, Lee assigns the students. The students get paid for their efforts, and the work goes on their reels and résumés. There is also a summer program where the students tour various media outlets, get to meet people in the industry and get to work on projects. Students at schools throughout the district gather in Lee's studio over the course of the year, working on different tasks to improve their skills and abilities.
Although the program is only two years old, Lee says that students have already been accepted into prestigious film schools such as New York University and the Savannah College of Art and Design. Their videos can be seen on the Fulton County Schools main website, (fultoncountyschools.org), or on Comcast channel 24, the Fulton County Schools television station. In addition, Lee explains that a number of the county government departments and small businesses utilize these productions on their own websites and in-house presentations.
Like Lee, Tom Karsch came from a production background rather than an academic one. Karsch heads up CampFlix, which provides summer campers with a filmmaking experience on college campuses like Oglethorpe and Emory universities.
Karsch had been an executive at Turner Broadcasting for 16 years, eventually holding the top spot at Turner Classic Movies and Turner South, also serving as a consultant for the Atlanta Film Festival. About six years ago, with the idea for a film camp floating in the back of his head, Karsch met a man who was presenting a rock & roll camp called Camp Jam across the country. Karsch asked if ever he considered doing a filmmaking camp. Karsch partnered with him and launched CampFlix based on the Camp Jam model.
"It's a matter of accessibility." says Karsch on why youngsters with an interest in a film career should consider CampFlix. "The tools today allow kids to do more exploration. What we provide is fine tuning for that passion, advancing their knowledge by working with filmmaking professionals." Most of the young filmmakers are in their early teenage years, but Karsch believes that the younger the beginning student, the better. "When you're a gymnast, you don't start at 15 years old, you start at age six," he explains. "We've had some talented kids in our camp who have gone on to college film programs. Some of the best kids are two or three years away from graduating high school. It's scary how good they are."
A typical session at CampFlix lasts five days, Monday through Friday. First-year campers typically spend Monday and Tuesday in workshops learning from working professionals about sound, lighting, and cinematography. The campers are divided into teams of seven and spend the next two days working on their project, usually shooting Tuesday and Wednesday, using Thursday to edit. The completed project must be submitted by noon Friday, with a showing for the parents on Friday night. The films can also be viewed online after the camp. "We want the kids to see that filmmaking is a collaborative process," explains Karsch. "They come in wanting to be directors, but they get to see that the lighting and sound people are just as important as the screenwriter or director."
When Karsch's children were younger, he sought to enroll them in a film-oriented camp in Atlanta, but there were none to be found. Now, youth-related film programs are on the rise. Touting her organization re:imagine/ATL as a strong platform for future film professionals, Susanna Spiccia promotes the mission of "empowering the next generation of content creators through in-school and out-of-school service." Spiccia's group works at the high school level with existing video programs creating video content. They also have a music video camp in the summer: Green Room Camp, bringing in musicians to work with the campers on songs, some of which are created during the camp. The kids create concepts for videos and work with the musicians to bring them to life. "All of our projects are client-based," says Spiccia. "Sometimes they're paid, sometimes unpaid—but from start to finish, they're working with clients. They work with and are mentored by professionals in the entertainment industry."
Although re:imagine/ATL doesn't have a home base, Spiccia says that situation works to their benefit. "We really don't have a consistent location, we're pretty mobile. We work out of a lot of studios but are looking for something more centralized. We are a mobile resource hub that is also creative in the sense that we're always coming up with projects."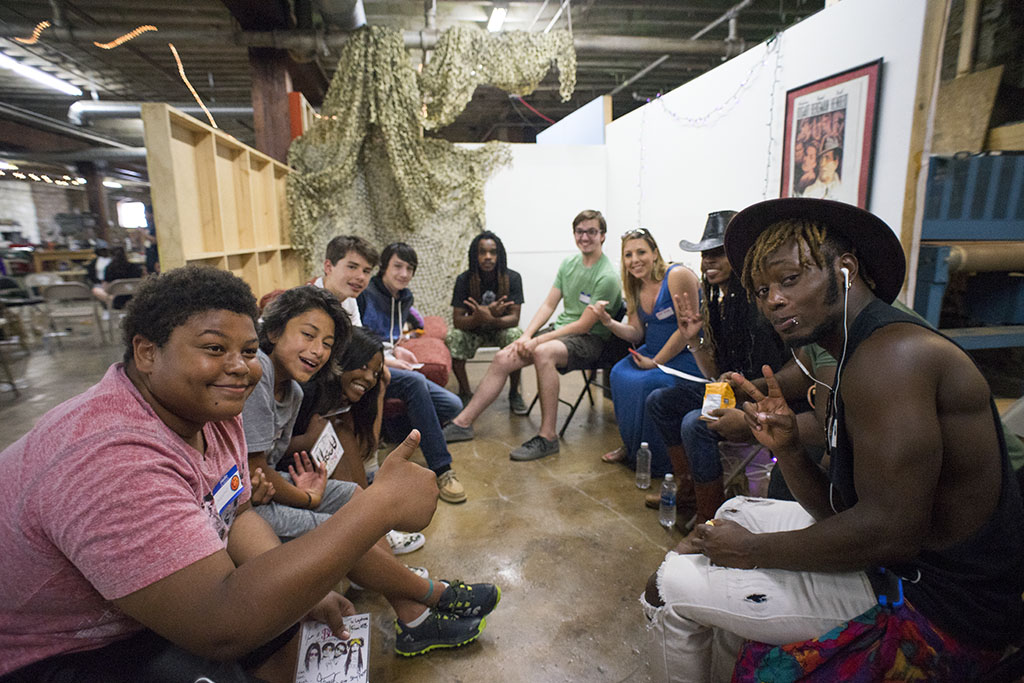 One of the many locations made available to Spiccia's campers is Atlanta's Spitfire Studios. Tripp Rhame, the studio's creative director/ co-owner, first met Spiccia through the Metro Chamber of Commerce. Since several generations of Rhame's family were involved in education, there was an instant affinity. "When I saw what Susanna was doing, bringing kids together via video production," Rhame explains, "it was a no-brainer. I asked 'how can we help?'"
At first, Spitfire was just hosting the campers for weekend editing sessions, but a business decision by studio management ended up benefitting all: "We decided to buy equipment that we had been renting for commercial productions and keep it in our inventory for the long term," explains Rhame. "So, we had tons of gear that was not always working, and this group had a need." Rhame used Spitfire's equipment as a teaching mechanism for the campers as well: "A lot of these kids shoot, edit and post from their phones. They have no concept of a machine that makes films."
Spiccia says her program was designed with this technological acumen in mind. "Whether they were from an affluent background or homeless, disabled or refugees, we wanted a program that would draw on their comfort with using technology," she declares. "They watch shows on television and listen to music all the time. To be honest, it can be intimidating for me because a lot of our teens are way better than me at social media, and they are coming up with ideas all the time about different ways of connecting with their generation. They know what's up and they got a lot to say, but they're not
necessarily being asked."
Rhame claims there are fewer challenges in working with kids than adults. "The younger kids were the first ones out of the gate," he explains. "They really didn't have anything holding them back. They weren't afraid to throw out ideas and were completely transparent. If it didn't hold or stick, they just kept going. Older kids had a harder time getting projects together. Maybe they were just more shy or didn't feel good about other people judging their ideas or comments. They wanted to be cool and worried about how they would be judged. The younger kids just didn't care or have any of that hanging over them. The older kids had the hardest time coming up with concepts and were the last to start filming."
<