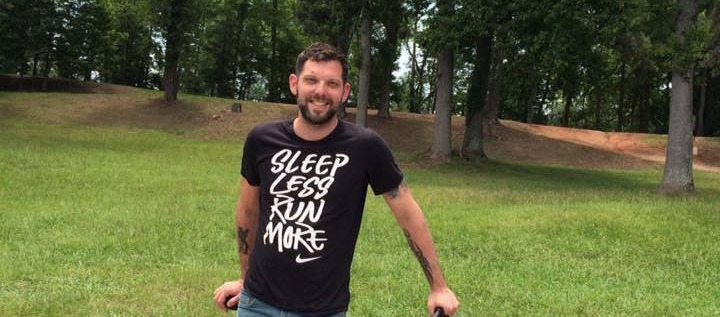 Short Shorts 2016: An Interview with P. Seth Thompson
By Oz Online | Published on August 16, 2016
Local film lovers have put together Short Shorts 2016, an event featuring several short films with the theme "jump cut," presented in the outdoor space at Whitespace Gallery.

The event will begin Wednesday, August 17th at 8pm, with a rain date of August 31st. Whitespace Gallery is located at 814 Edgewood Ave NE, Atlanta. All those interested in the event can register for a seat by contacting [email protected]
We reached out to P. Seth Thompson, this year's curator of the event, to learn more.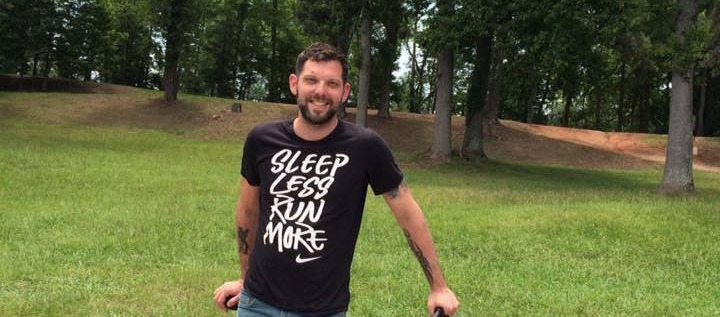 What is your film background?
I graduated with a B.A. in film and video at Georgia State University. While in school, I became fascinated with film theory as opposed to film production so I wen that route. My own art practice is inspired by film and television, mainly in the 80s and early 90s. I love how film and photography can manipulate the viewer into feeling or thinking a certain way. Makes me think that we aren't in control as much as we think we are. I am mainly into the slashers of the 80s and science fiction. These genres really ask the questions I want answered: death, survival, the reason we are here, reality, illusion, simulation. I think these topics are the most important ones while we are alive. Everything else has been systemically produced so we can forget about what is actually important.
What sparked the creation of this event?
Whitespace began this three years ago and I am the third guest curator. Video is one of those mediums that doesn't get much play in the gallery scene because you can't hang it on a wall. Susan Bridges, the owner of Whitespace, has been instrumental in the Atlanta art scene. She has a great vision of what Atlanta can be. With Short Shorts she is inviting an audience to consider video as an important medium.
What influenced the theme of the Shorts?
In film school, we studied the French New Wave genre and I became really interested in the moments in between the edits. Cinema doesn't necessarily show the extraneous moments because of time constraints. I always imagined what the characters would be doing offscreen, or in the non-diagetic space.
With the plethora of images we see on social media and in the world, our experience and our persona has been mediated, edited, and altered according to how we want to be perceived. You know, like on Facebook, everyone is showing us only what they want us to see and not the horrible moments, or the bad food, or the fighting. That is, unless, we want some sympathy from our virtual friends. I understand why that is, but I don't understand why people don't own it. We are all movies in a sense. All curating our life and making a brand of it. I am P. Seth Thompson, the artist, educator, curator, lover of horror films. But that isn't me really. I am much more than that, but it seems like people don't care, or they are too busy to care.
The theme was spawned from this diatribe. What are these moments that we don't see? How can they change our perception of reality if we do see them? Would they even change our perception?
What would a person who is new to film gain from this experience?
I think anyone who is new to video art would need to come with an open mind. Most of the videos don't follow the linear narrative flow that most are accustomed to in the theater. We have work from all over the world, so it's a great intro into seeing what people are doing and what they are thinking in other countries. The selected works really show different perspectives on the theme, which was one of my goals all along. I didn't pick videos that only had literal jump cut edits because that would be monotonous. Moreover, I didn't pick videos where all you are watching is someone walking on butter sticks (actual art video). Video art can be challenging and thought provoking, buy it can also be derivative and boring. Watching video art is all about the space and how to fill the space with your body. Because of the nature of the event, the work needs to be more cinematic rather than an installation.
What would a person who is a veteran to film gain from this experience?
They can see work that furthers their own understanding of the medium. I think anyone who is working in the arts is responsible for their own education after school. If you aren't keeping up with the new generation, then you will become irrelevant (I really hate that word but I am going to still use it). It's good to see what is going on in your community and at at large. You might get inspired, you might be challenged, you might be angry at the work, but in the end if you feel something then the experience was worth it.
The main thing is to feel something. To have a genuine experience and not one that is mediated by society. That is what art is about, and unfortunately that is few and far between these days.
[if gte vml 1]><v:shape id="