#SheMeansBusiness
By Oz Online | Published on October 25, 2018
Facebook par tnered with Women in Film & Television Atlanta (WIFTA) and the Alliance of Women Directors to host a #SheMeansBusiness event celebrating the value of female representation behind and in front of the camera with some of Atlanta's most accomplished leaders in film.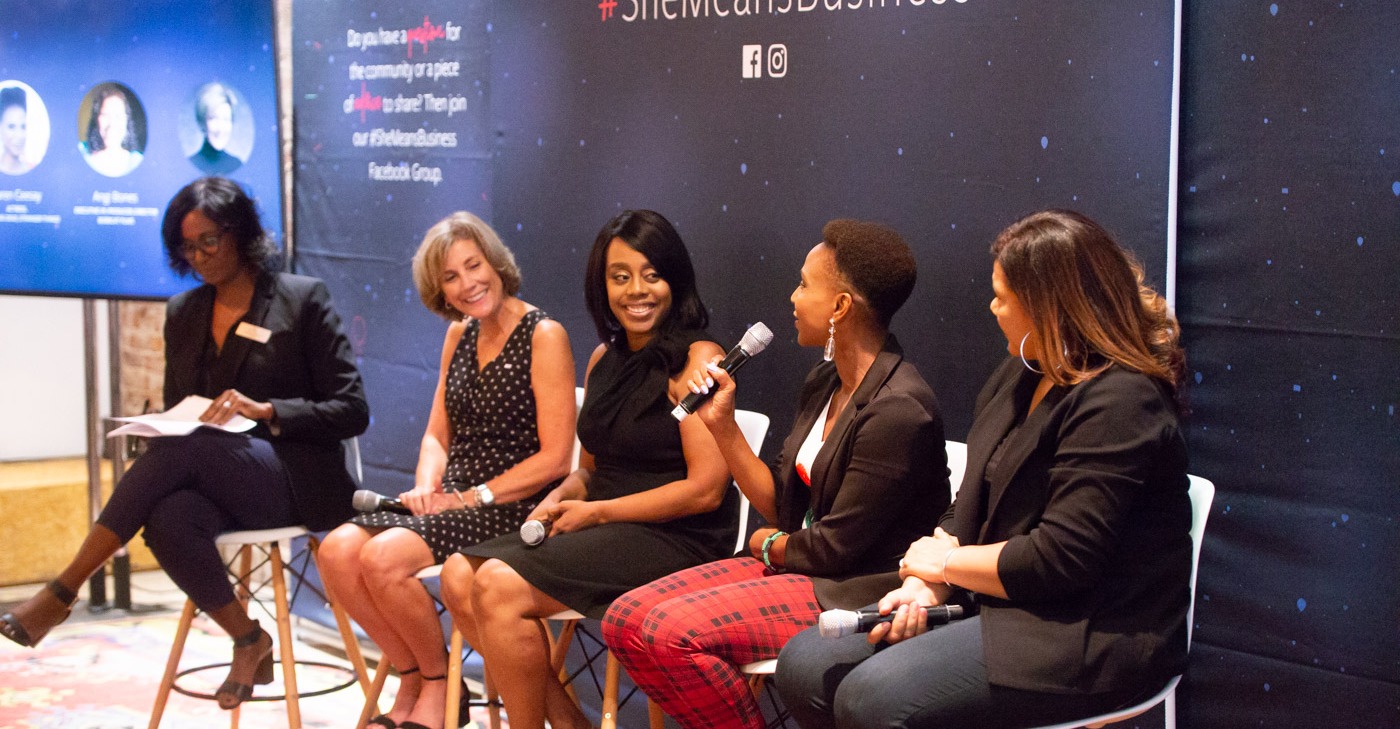 Four females in film shared their experiences, tips and firsthand knowledge of the entertainment industry as panelists. They were Deborah Riley Draper, award-winning filmmaker and executive director at Oglivy & Mather, Karen Ceesay, actor, writer and director, Angi Bones, executive vice president of Bobbcat Productions and Beth Talbert, vice president of operations at Eagle Rock Studios. LaRonda Sutton, president of WIFTA was the moderator. After the panel discussion, Sutton continued with a fireside chat with Michelle Sneed, president of production and development at Tyler Perry Studios.
The event was held at the Switchyards Downtown Club where attendees also learned about Facebook's tools for filmmakers and got a f irst look at SEEN – a movement to celebrate underrepresented narratives, to connect audiences to the stories that shape our communities, and to talk about the tangible ways for more films by women to be seen.
In 2016, Facebook launched i t s #SheMeansBusiness initiative, a reaffirmation of Facebook's commitment to help promote and recognize women owned and run small businesses. "Representation matters and especially in film, where representation in front and behind the camera has the power to shape how we see ourselves and each other," said Jen Louis Barrett, head of entertainment, Facebook Creative Shop. "Being able to bring Facebook's SEEN program and event for independent filmmakers from diverse backgrounds to Atlanta was an honor. Connecting with this community, sharing ideas and hearing from these incredible female filmmakers and their powerful stories was incredibly inspiring."