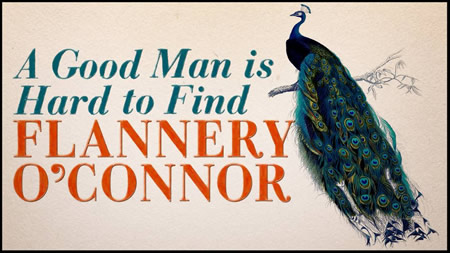 Rooker and McNaughton Reunite for A Good Man
By Oz Online | Published on May 12, 2017
Flannery O'Connor adaptation marks duo's first film together since Henry: Portrait of a Serial Killer.
Michael Rooker (Guardians of the Galaxy Volume 1 & 2, The Walking Dead) and director John McNaughton (Henry: Portrait of a Serial Killer, Wild Things) are in development on the feature adaptation of Southern Gothic icon Flannery O'Connor's literary masterpiece, A Good Man Is Hard to Find. Rooker and McNaughton originally worked together on the critically-lauded, groundbreaking true-crime film Henry: Portrait of a Serial Killer; A Good Man brings the pair back together for the first time since Henry.
The film is being produced by Atlanta based producer Ed Richardson (Founder & Managing Partner of Atlanta Metro Studios), David Zander (Spring Breakers) and Mike Sears (A Warrior's Heart). The screenplay for A Good Man Is Hard to Find was written by Benedict Fitzgerald.
A duel between O'Connor's legendary characters, "The Grandmother" and "The Misfit," the film revisits familiar territory for Rooker and McNaughton, as "The Misfit" is cut from the same cloth as real life serial killers Henry Lee Lucas and Ottis Toole. Fitzgerald previously adapted Flannery O'Connor's Wise Blood for director John Huston. Among other films, Fitzgerald wrote the screenplay with Mel Gibson for The Passion of the Christ, known as the highest grossing independent film of all time.