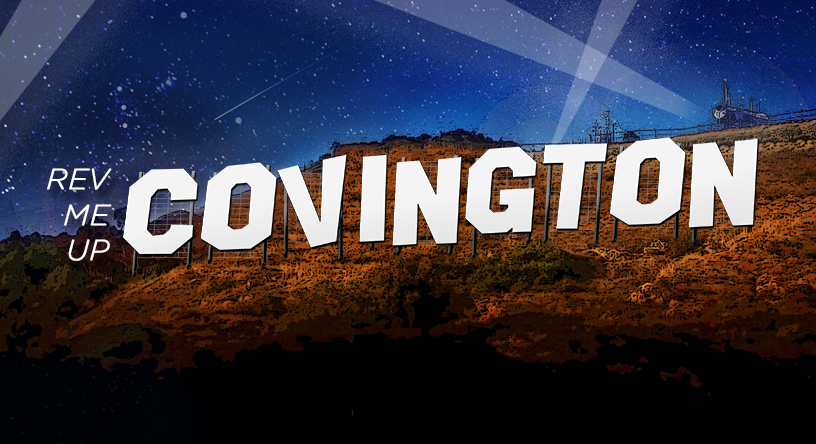 Rev Me Up Covington
By Oz Online | Published on September 21, 2017
The Past, Present & Future of the Hollywood of the South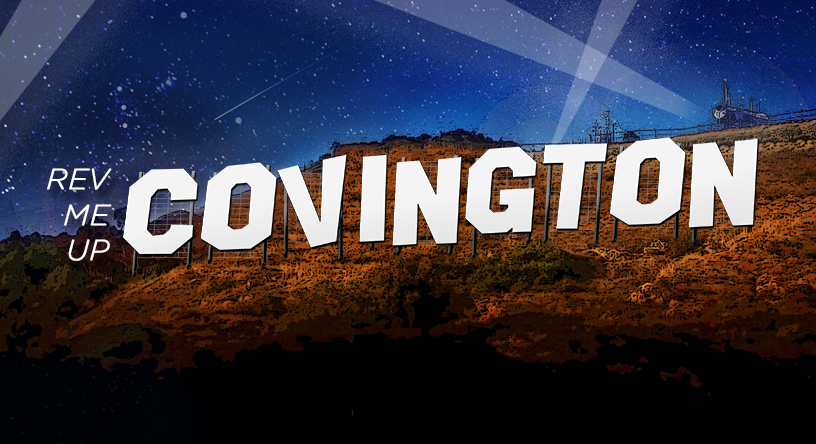 Hollywood of the South" is a term used for all of metro Atlanta these days, but one Georgia city has the phrase trademarked: Covington began using the nickname decades ago and made it official in 2011. Recently, the city has also been "Mystic Falls, Virginia," New Orleans, the Smoky Mountains and Selma, Alabama, to name a few of the real and fictional places it's doubled as on screen. But going forward, Covington and the rest of Newton County deserve to be recognized by name for what they are in and of themselves: a favored region for location filming with plans to grow even further as a major center of production.
The Past
Covington has a long and rich film history, going back to the Oscar nominated 1955 biographical drama A Man
Called Peter, and through its hosting of TV series such as The Dukes of Hazzard and In the Heat of the Night in the
'80s and '90s. "

I can vividly remember In the Heat of the Night filming around town," says Robert Faulkner, who grew up in Covington and now works as both a location coordinator and assistant location manager. "Everyone would get excited when Carol O'Connor would come around. There's always been that film presence, but nothing like it is now."
That past experience has helped the city's continued interest in the industry, and vice versa. The people of Covington are accustomed to hosting Hollywood, and Hollywood is familiar with the area's reputation for being so film friendly. "It's easy to film here, and people don't think twice about it because we've been doing it for so long," affirms Jenny McDonald, the director of tourism for Newton County and the official liaison for production in the area. "Covington was one of the first Camera Ready Communities," she reminds, referencing Georgia's program that assists filmmakers and productions through a streamlined process. Ask anyone in the area, and they'll vouch for McDonald's expertise with the area and the film industry, recognizing that she's one of the best things to happen to Newton County as a production destination. And she's passionate about that rich film history, so much that she recently started a pop up exhibition called the Hollywood of the South Film and Television Museum, which showcases props and set pieces from movies and TV shows that were shot in the area.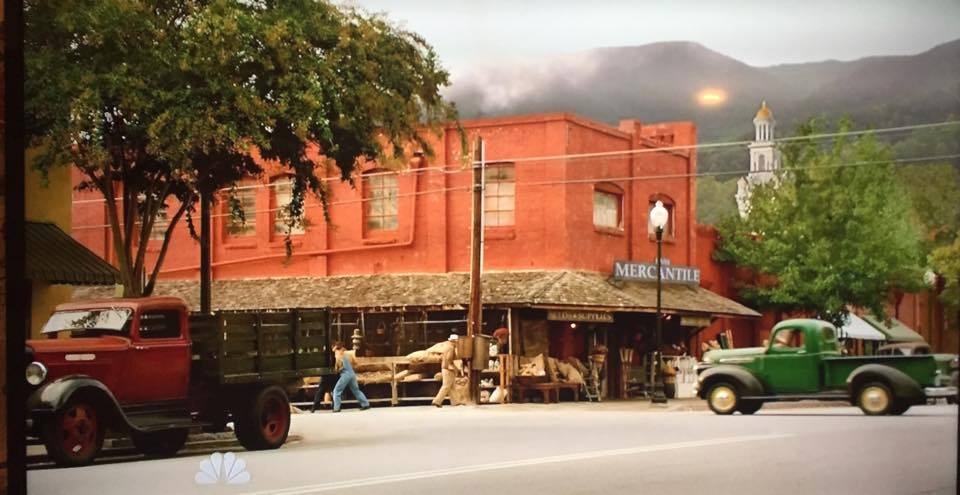 "It's nice to see that the community has come up a lot more to encourage film," says Steven Spelman, a props assistant whose credits include Marvel superhero blockbusters and the Hunger Games movies. "The area is very friendly to the arts." Spelman was so taken with the area that he and his wife recently moved to Covington and set up their own multimedia art studio, Wildwood, in their barn. He says that even while there's always a fair amount of production in town, it's never been overwhelming from a residents' point of view. "It's never slowed us down or gotten in our way," he claims, "versus when I lived in Old Fourth Ward in Atlanta, where every time you turn down two different streets there's a lot of stuff going on."
And that's with Covington having been the home base for The Vampire Diaries from 2009 until this past spring. The series was a huge hit, putting the area back on the industry map in a big way. "TV shows entrench themselves in the community, which is awesome," McDonald says, while acknowledging its impact. "They spend dollars here, use local resources. Vampire Diaries became part of our community. It became second nature to us."
Despite such a popular series being headquartered in Covington, Spelman sees his new home as "still a sleepy little community. It hasn't gotten to that pretentious stage where everyone's bought up the property and everything's jacked up price-wise."
The Present
Little has changed about the character of Covington from the past to the present, which keeps the city unique and attractive to productions. "We've maintained the integrity of our downtown," McDonald says. "It actually looks like a backlot, which is a huge draw for the film industry because they don't have to do much."
In addition to the old-fashioned look of downtown Covington, McDonald also points to the surrounding area's diverse appeal to productions. "We've got five cities within Newton County, and each city is small but has its own personality," she says. "You go ten minutes from downtown and you're in Porterdale and you have what I call the river district and the old cotton mills. Then you go ten minutes east and you have farm land, you've got horse farms, you've got dairy farms. You've got beautiful country homes within Newborn and Mansfield. Then you go to the other side and you've got Oxford College. You have all these different personalities to choose from. It just makes it easy to pick a lot of locations."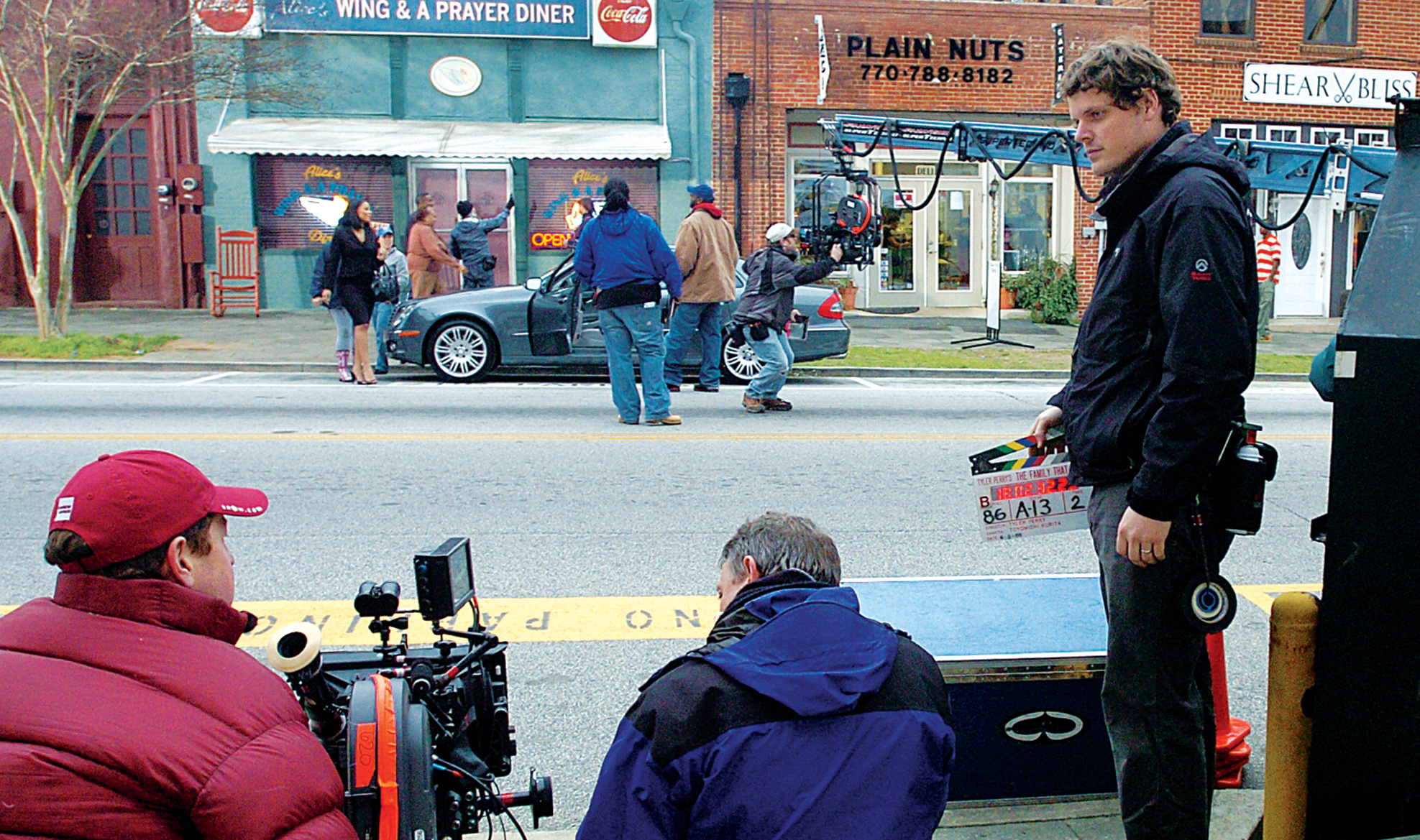 Such variety isn't just great for bringing different kinds of shows and movies to the area. It's also convenient for projects like the new Amazon show Lore, which Faulkner worked on this year. "Lore is not a typical TV series," he explains of the anthology program based on the popular podcast of the same name. "It had to take place in different time periods and different countries, like Germany in the 1500s, Maine in the 1800s. Covington was able to do that."
"They don't use traditional street lights anymore.
And filmmakers love it…"
"Company moves cost a fortune," points out local sound mixer Aaron "Cujo" Cooley. "Productions want to avoid moving as much as they can. Covington and Newton County are nice to shoot in, because you can get so many different looks in so many close places; you don't have to move on."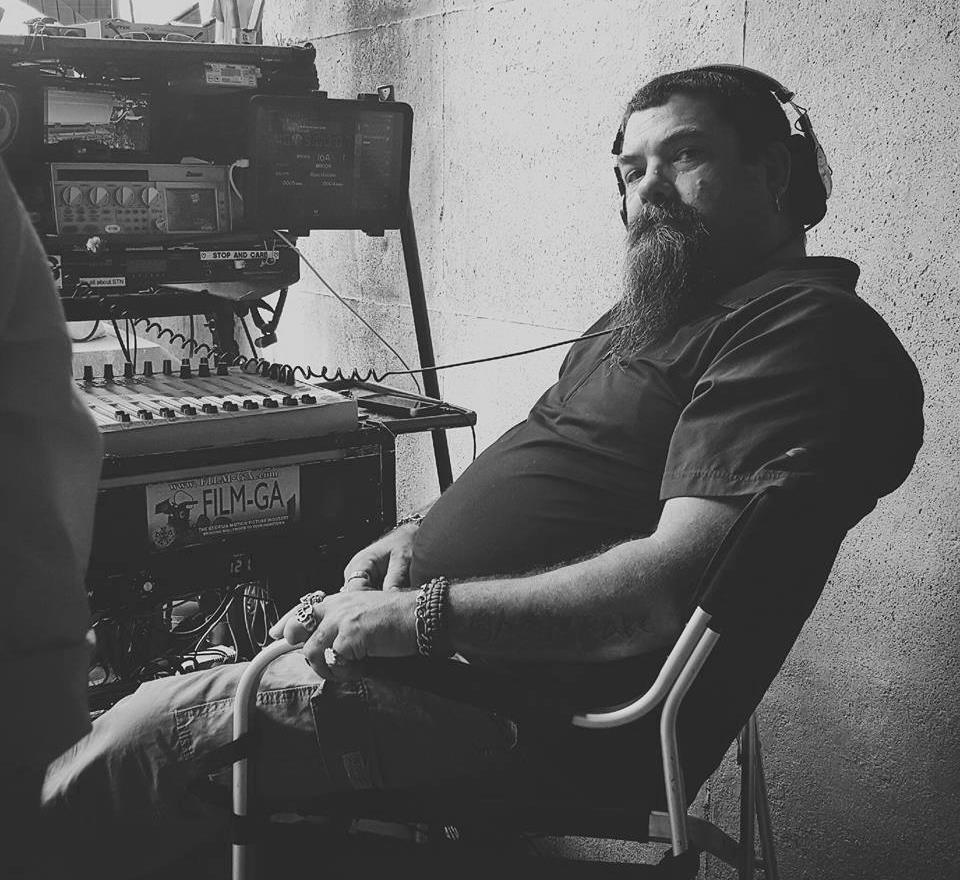 More and more productions are discovering the advantages of filming in Covington as others discover and have good experiences here. "I've worked with a lot of people who've been surprised at how much Covington has to offer," Cooley shares, confessing that he was also once unaware. "I never really thought about it until I actually got in the business and saw it from the inside and became fully aware of it." He points out that improvements are constantly being made that help to lure new productions, too. "Covington has redone all the lighting in the square to make it film friendly. They don't use traditional street lights anymore. And filmmakers love it," he says. "Even Porterdale, which has revived the downtown, has had pretty good growth over the last 10-15 years. Bringing productions to the town helps exposure."
Faulkner adds that the local governments themselves are incredibly easy to deal with. He recently worked in Covington, Porterdale and Oxford and found each one very accommodating while still keeping the interests of their citizens in mind. "They didn't just say yes to everything," he acknowledges, noting that instead of flat out rejections, the officials always offered alternatives. "They just do it right and efficiently, which is refreshing. So much more streamlined. Good communication. That's one of the biggest positives, especially for the locations department."
"They just do it right and efficiently, which is refreshing…"
It's not surprising that many people who work in the industry are making the Covington area their home, whether
they're returning or relocating. "There's a good crew base here, a lot of people that live in Newton and commute every day to Atlanta or the studios when there's no shooting in Covington," Cooley recognizes, adding that obviously they all prefer when there is something shooting nearby. "Any time you can work close to home is a good thing."