RetroRaves and TechLairs
By Oz Online | Published on October 25, 2018
Terry Fitzpatrick's 24frameATL and Oakcliff Studios rebranded and re-launched as 24ATL. As part of the re-launch, 24ATL hosted a RetroRave Party to christen the new of ferings including the totally remodeled sound stage morphed from an 80s era studio into one of Atlanta's only 'black box' sound stages.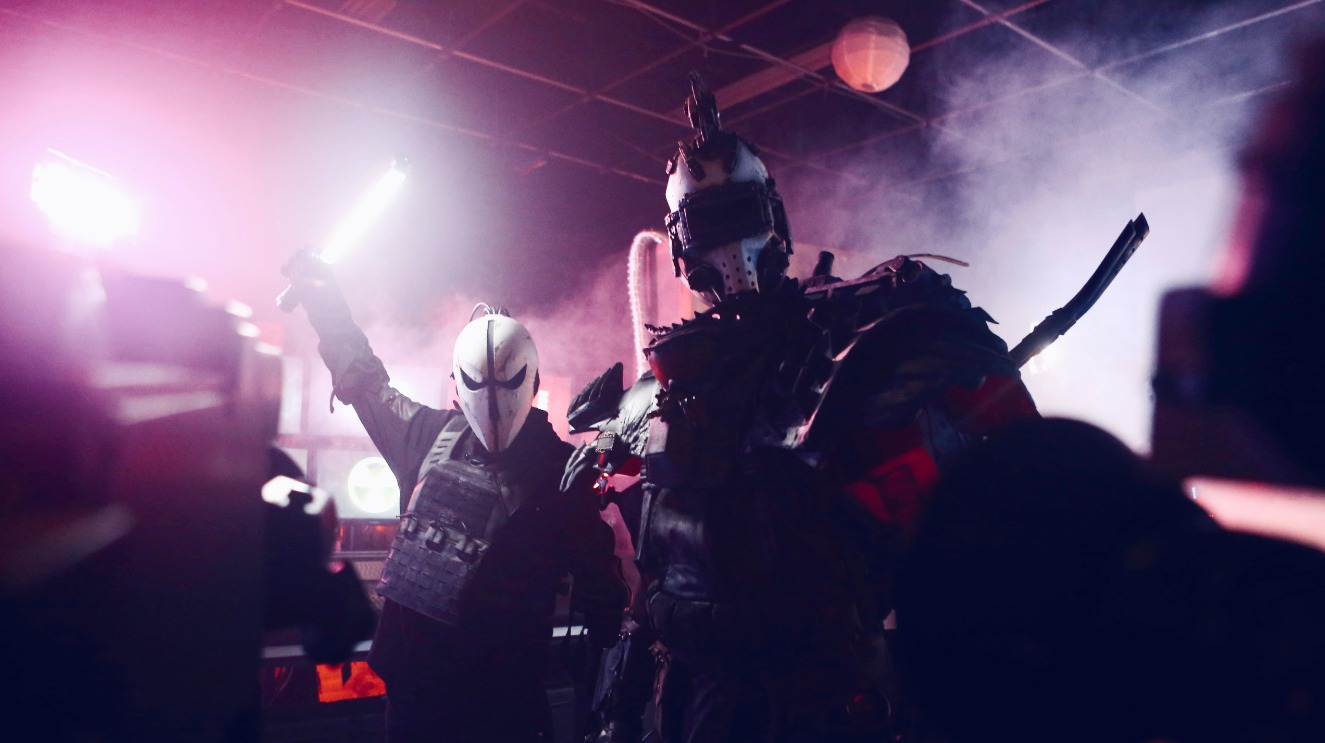 Re-imagined as a collection of working vintage and modern control rooms, the RetroRave unveiled a massive display of technology, collectively called the TechLair™. Used in film, TV, spots and music videos the TechLair features decades of original working tech, re-engineered, and hybrid creations all with original graphics to support numerous storylines. Of course, live shots and custom imagery can also be utilized for an infinite variety of outcomes.
As Control Room Specialists, the 24ATL team has contributed to Stranger Things, Sully, I Tonya, Killing Reagan, Valor, and currently in production, The Doom Patrol and American Soul. Musically, a New York team, flew in to utilize the TechLair™ for an ESPN and PUMA spot featuring the rapper Meek.
How else do you christen a new and unique space? Easy: you get a post-apocalyptic cyborg, Hex Mortis, over for a play date at the TechLair with Zardonic, a heavy metal DJ with an international reputation for crushing it. Nothing short of musical world domination . . . or at least a good time had by all!
Hex Mortis creator Josh Cole, who has worked on Marvel Movies and TV like Constantine and Preacher, saw where things could go: merge the Hex Mortis character and an expanded vision for DJ Zardonic, including a custom mask Cole designed and built for him. Commissioned by Sony executive James Jeda, the vision and resulting music video pulled together an impressive team of collaborators under the careful direction of Micah Moore. Moore finished principal filming in three days at 24ATL, and completed post soon after. Upon international release, the video immediately went viral.