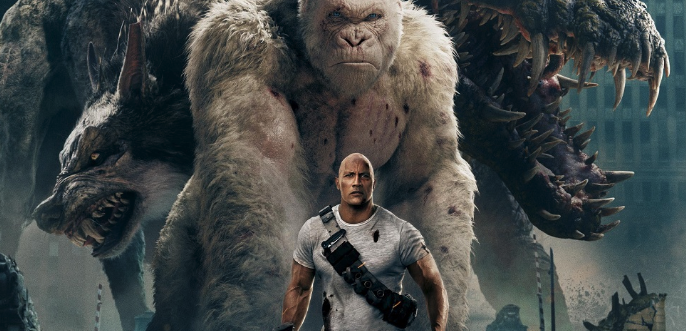 Rampage Pumps Money into Georgia, Tops Box Office
By Oz Online | Published on April 19, 2018
The film Rampage topped the box office this past weekend after generating $50 million for Georgia during production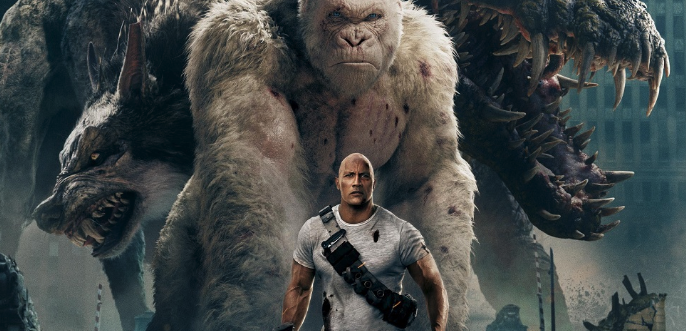 Rampage filmed October 2016 through September 2017 at Third Rail Studios in Atlanta, as well as other local spots, before opening on April 13. The film from Warner Brothers and New Line earned $34.5 million this past weekend, beating out big-budget films like Ready Player One. Internationally, the film made an additional $115 million in 61 markets. The movie cost about $120 million to make.
According to the Georgia Department of Economic Development's Film, Music and Digital Entertainment Office, Rampage generated $50 million of economic impact here in Georgia and employed over 2,000 workers.
Here's a list of some of the movie's local expenditures from BizJournal:
Lodging: $1,108,096 on 11,056 room days

Car rental: $635,803 on 18,454 days

Transportation/truck rental: $1,962,631

Catering, other food: $845,856

Hardware, lumber and supplies: $3,492,888

Office equipment, purchase and rental: $326, 714

In-state wardrobe purchases, dry cleaning and laundry: $247,244

Gasoline: $347,846

Camera package rental and purchase: $761,175

Grip/electric rentals and purchases: $3,690,462

Set decorations: $1,239,799

Other rentals and purchases, which included heavy equipment, sound packages, walkie-talkies, video props purchases/rentals, visual effects purchases and rentals, aerial, dailies, airfares, housing allowances: $5,423,013

Georgia cast and extras: $958,577 on 1,026 workers on 2,819 man days

Georgia security: $286,945 on 300 security members on 872 man days

Georgia crew: $20,720,617 paid to 939 crew members working 32,930 man days

Off-duty personnel, including police and fire: $58,326 paid to 85 workers on 127 man days

Facility rental, warehouse and stage: $2,818,800

All crew per diem payments: $1,961,508; 239 crew members paid from $60 to $100 daily

Private location fees: $1,542,342

Public location fees: $421,928

CIty, county and other government permit fees: $7,102
The film is based around a primatologist played by Dwayne Johnson, and an albino Gorilla named George, who team up to take on monster invaders. The concept was adapted from the 1980's video game of the same name. Also starring in the film is Jeffrey Dean Morgan, Joe Manganiello, Marley Shelton and more.