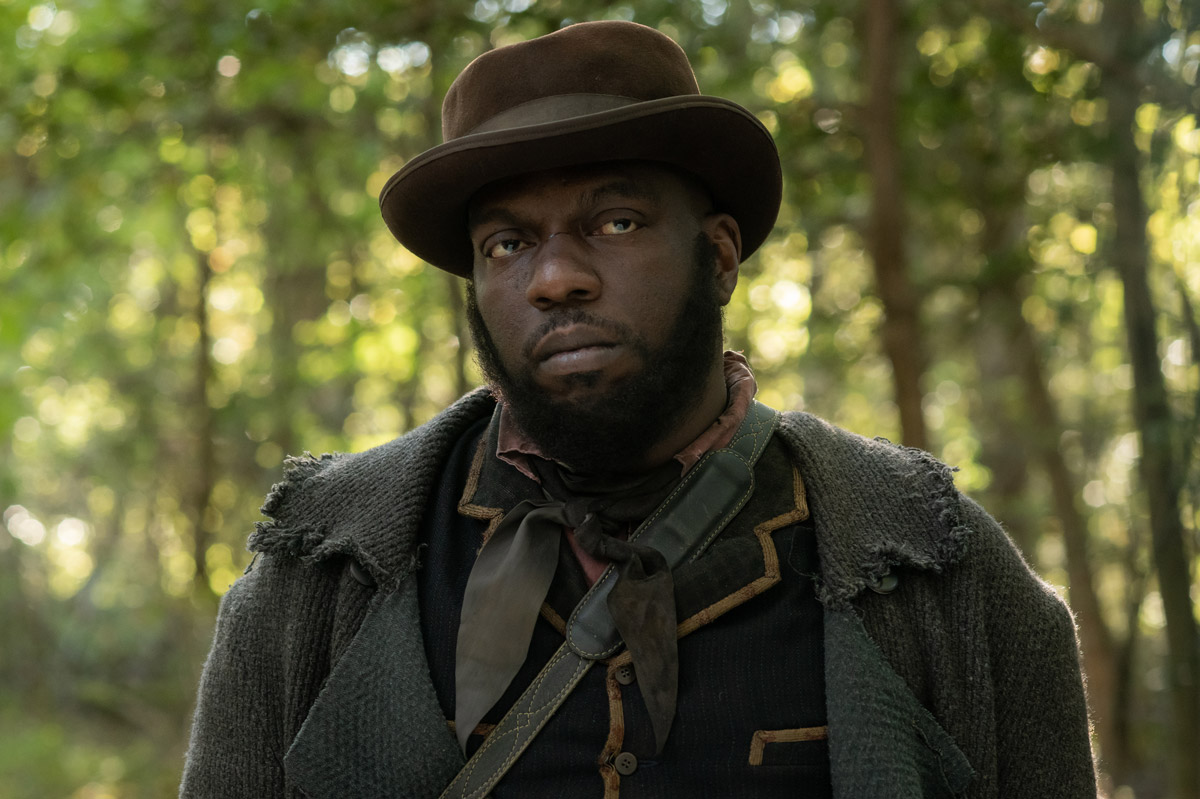 Q&A: Decatur native Omar Dorsey on being Hollywood, his role in Harriet, and more
By Oz Online | Published on December 4, 2019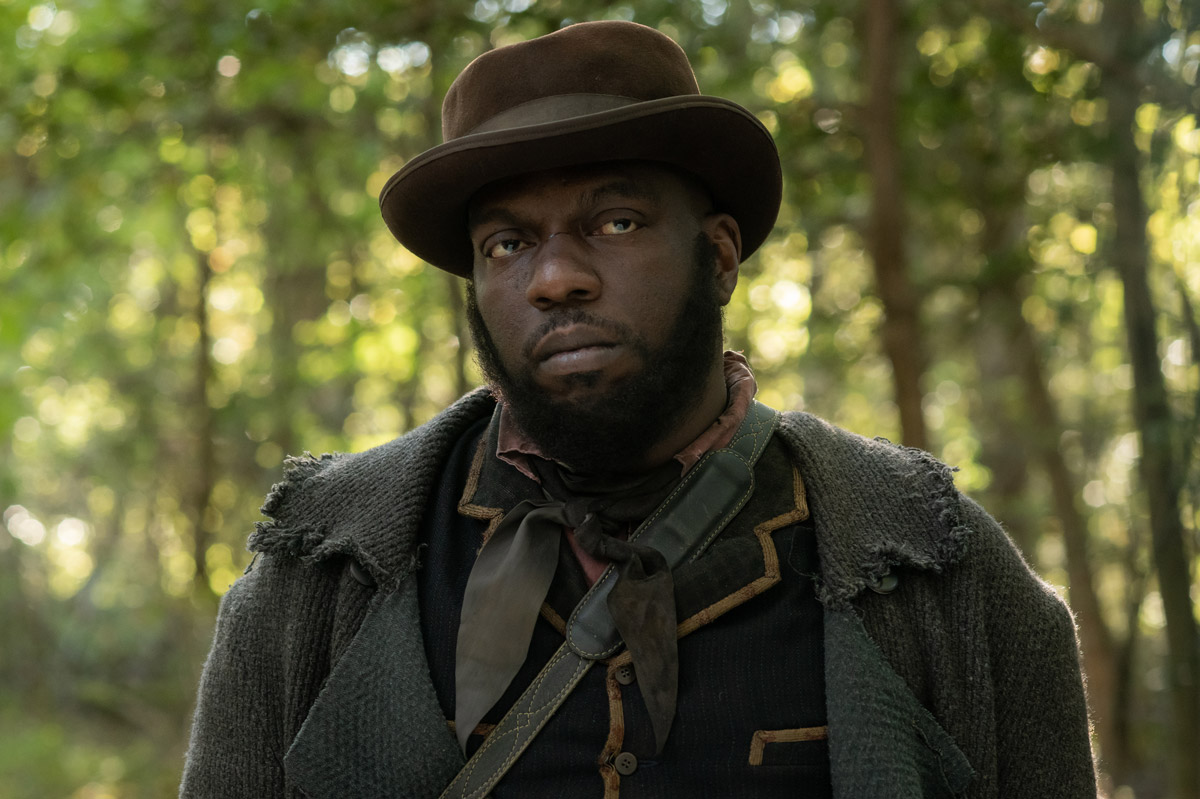 As an actor, Decatur native Omar Dorsey has done well for himself. Currently, he is best known as Hollywood, the all-around good guy who treats his woman Vi like gold on Queen Sugar, Ava DuVernay's acclaimed drama series that premiered on OWN back in 2016. Since starting his career in theater in Atlanta and appearing in Atlanta-filmed movies Drumline and HBO's Boycott, Dorsey has gone on to take roles on HBO's Eastbound & Down, FOX's Rake, and Showtime's Ray Donovan.
Dorsey, who lives in Los Angeles, came home to Atlanta for the Atlanta Symphony Orchestra's mammoth production of Ta-Nehisi Coates's Between the World and Me, a message to his son addressing racism in America previously presented at the legendary Apollo Theater in Harlem. For two shows on a single day, Dorsey shared the stage with Atlanta rappers T.I. and Killer Mike, actresses Pauletta Washington and Lynn Whitfield, singer Ledisi, Mayor Keisha Lance Bottoms and more. Dorsey can be seen on the big screen now in Harriet, the first big-screen film about Harriet Tubman, which also features Janelle Monáe and Sugarland's Jennifer Nettles.
Atlanta magazine caught up with Dorsey to talk about his career, touching upon Between the World and Me, Queen Sugar, Harriet, and more. This interview has been edited for length and clarity.
Let's talk Between the World and Me. What was it like doing that in Atlanta?
I haven't been on the stage here in Atlanta, honestly, since 2009. . . . and I'd never been on that stage [at the Woodruff Arts Center]. I remember going there as a kid, seeing all this Mozart, Tchaikovsky stuff, and visualizing one day, "I hope to play piano up there." Cut to 30 years later, I'm up there. It was a beautiful time. It just felt like it was a real homecoming.
In that moment, did you see how far Atlanta had come? Before, could you have envisioned that you would have been on stage in Atlanta with that caliber of talent?
It felt really good to be able to do that piece and then to have two straight sell-outs, for people to come out for that, it really did make my heart feel good. This is important theater. For something as poignant as this piece, it made my heart feel really good because this is the type of art that needs to be showcased. I felt like the whole city came out. And when the mayor came out and did the last piece, it tells you how important it was for the whole city.
Talk about playing Hollywood on Queen Sugar and how this character has just taken a life of its own.
It's amazing. Ava sent [the script] to me and wanted me to read the pilot, the first two episodes, and when I thought about it, I was like, this is really a great role. I loved the character and asked her where could I audition for it, and she was like, "Nope, no need to audition; I wrote it for you. We will be in contact with your people if you want to play the role." I didn't know that four years later that it would be such a cultural phenomenon . . . it's a responsibility that I try to walk in. [Hollywood is] a very strong man and Southern to the core and just a good man.
We're not used to seeing these complex pictures of black people in the South.
Exactly! But we are that, which is why I commend Ava and the whole writing staff, all of our showrunners, for being able to highlight exactly how people are, whether it's their flaws or whether it's the goodness of them. We're all three-dimensional beings. We're all delicate, rough, fragile, but we're also strong and tough. And, to be able to show all of that, it's just tremendous.
You also had the opportunity to play Reverend James Orange in Selma;how was that experience?
My acting teacher was Afemo Omilami, who is married to Hosea Williams's daughter, Liz [Elisabeth] Omilami . . . I [had worked] at Hosea Feeds the Hungry; I was there doing a lot of the work with them. I never even met Ava before I auditioned for Selma, so when she Skyped me, I said, "Listen, I used to work with Hosea Williams and with James Orange. I saw them every day; these were monuments walking, and to be able to play James Orange is something that would do my heart real well." I was very happy that we shot it in [Atlanta] because it was a full-circle moment.
Given how beloved you are as Hollywood, what made you take the role of Bigger Long, who is a villainous black slave catcher, in Harriet?
I'm just trying to show a little bit of dexterity. I remember when I was in Selma, I was on Ray Donovan also. So you could see me, week-to-week, playing this homicidal maniac who was having such a good time on Ray Donovan and then going back to playing this lion of the civil rights era, James Orange. So I wanted to show a little bit dexterity. I had to think about [taking the role of Bigger Long] because I spent three years at that time playing [Hollywood] on television and I told myself that I didn't want to play anymore gangsters or anything like that, but this was something that was different. This guy is a psycho, and I really wanted to try to dive into that a little bit and show people I had some chops. I don't just play the same character or the same person all the time. That was the main thing, and I really wanted to work with [Harriet director] Kasi Lemmons, and I really wanted to work with Cynthia Erivo [who plays Harriet Tubman].
Was being in the first big-screen feature film on Harriet Tubman a big deal to you?
I just had to be a part of that . . . I genuflect to her because of what she did. It's not like she escaped slavery once. She kept going back, and it was perils to all of that. It wasn't like she was going across the street to grab somebody; she was going hundreds of miles, and to have that kind of determination, I'm really proud that I'm a part of this film. Cynthia really did such a tremendous job. She's the toughest little woman I've ever seen. She really feels like she's seven feet tall.
You cross paths with Janelle Monáe in the film, who has brought a lot of attention to Atlanta. Did you guys get to spend any time and reflect on that?
I see Janelle all the time because our circle of friends is so small. We're always in the same place, and we also said we have to work together one day. I remember seeing Janelle at FunkJazzCafe . . . I knew she was going to be a star; she had so much talent. This was like 13 or 14 years ago.
I don't think you have any scenes with Jennifer Nettles, who also has Atlanta ties and plays Eliza Brodess [a slave owner] in Harriet.
I don't, but Jennifer is awesome. She went to Agnes Scott and we talked about that. Jennifer is just real cool and she's on Righteous Gemstones [on HBO] too, so we talked about that. She knows a little about Decatur . . . we're about the same age, so we had those discussions about Atlanta, reminiscing about old-school Atlanta, downtown Decatur, Eddie's Attic, all of that stuff.