Pivotal Cinema
By Oz Online | Published on September 9, 2020
The Career of Bryan Barber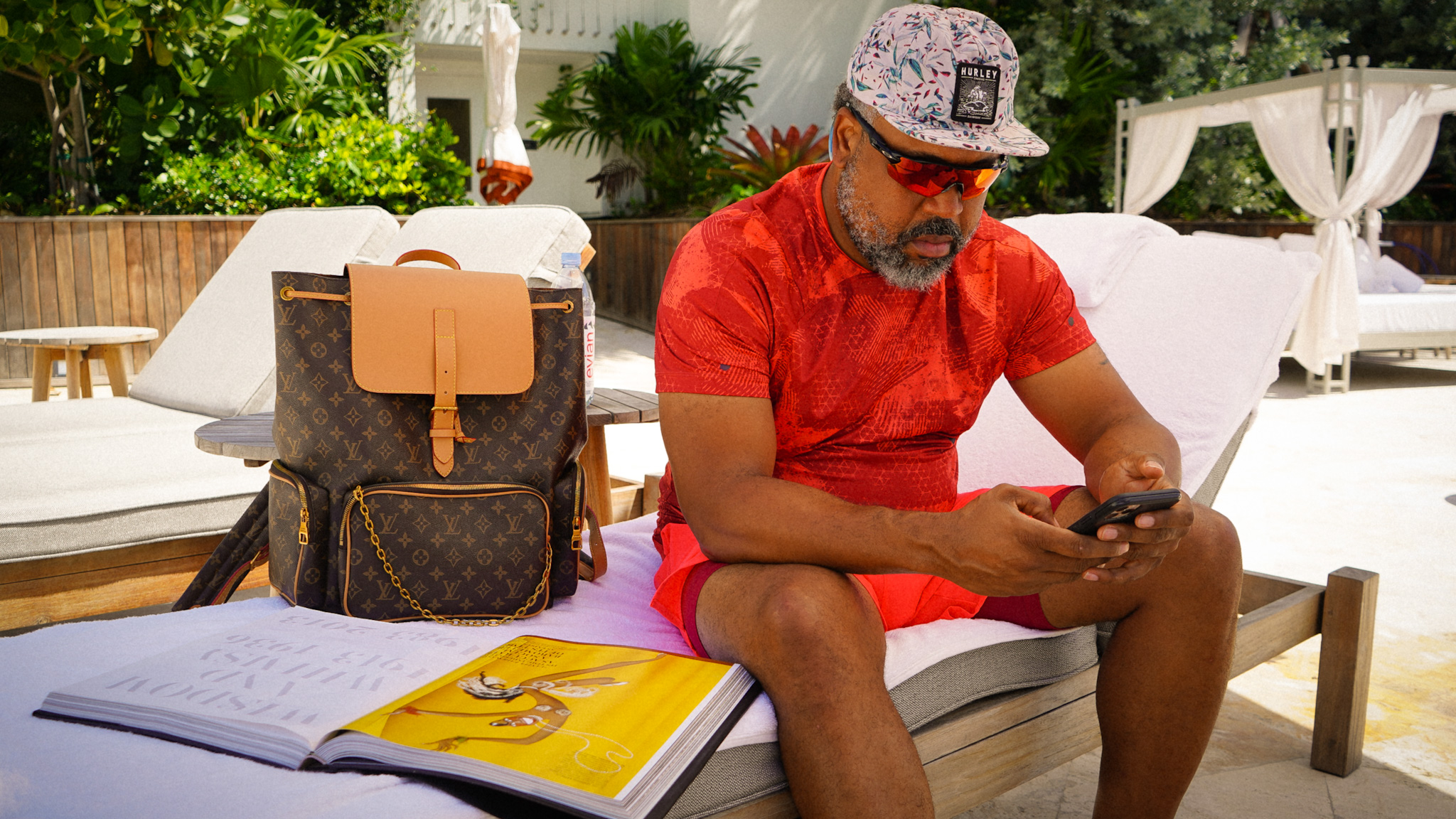 Atlanta rapper 2 Chainz recently released the hit, vertically shot, music video "Devil Just Trying To Be Seen" on Instagram. Bryan Barber, director of the video, had been sitting on this concept for some time. The past few months during the pandemic slowed down time, allowing Barber moments to reflect. He primarily began observing how he was consuming media: everything was through his phone. He noticed he was just scrolling his time away. This observation was followed by his idea to create a music video where the audience watches through a screen recording of his smartphone.
"THERE IS A SWAG THAT I INJECT INTO MY WORK FROM WHAT I THINK ATLANTA HAS
TAUGHT ME ABOUT THE ABILITY TO PUSH YOURSELF."
"Devil Just Trying To Be Seen" opens with Barber video calling 2 Chainz over his phone. After conversing about getting a task done by a deadline, Barber's screen opens up the Pivot app where the 2 Chainz song creeps in over a video from a Black Lives Matter protest. The video is a montage of viral videos from the protests as 2 Chainz and featured rapper, Skooly, perform while fireworks round off in the background. Barber was taught filmmaking the classic analog way, having numerous rolls, splicing film; shooting on his phone wasn't his strong suit, but he believed it was necessary for recording a revolution.
Barber shifted quickly from the influence of the video to the power of the smartphone. "I don't think we would have known who George Floyd was if that phone didn't have a full charge," Barber said. George Floyd was wrongfully killed on camera during an arrest in Minneapolis, Minnesota on May 25, 2020. As Barber's music video for 2 Chainz circulates amongst smartphone users, he does not want us to forget the power we carry with us daily. We have the ability to share moments with the world in a matter of seconds; therefore, change is inevitable.
While Barber was born and raised in Silicon Valley, his roots run deep in the Southern music scene. Much like Atlanta in the hip-hop game, Barber doesn't always get the credit he deserves for pioneering some of the most memorable music videos of the past two decades. From working with acts such as Outkast, Destiny's Child, Bow Wow, and most recently 2 Chainz, his portfolio surpasses that of many directors in the field. He's directed over two hundred music videos to date.
"Atlanta HBCUs don't get enough credit," Barber stated, referring to his alma mater, Clark Atlanta University (CAU). Atlanta is home to the Atlanta University Center which comprises Spelman College, Morehouse College, and Clark Atlanta University. Barber came to Atlanta for higher education, but he also felt the city was a vessel of opportunity for Black people. "HBCUs are responsible for the spread of hip-hop music throughout the country." He explained that college students would attend these HBCUs, get introduced to new artists and share this music back in their hometowns.
While here in Atlanta, Barber happened to befriend André Benjamin (André 3000) of Outkast. Barber's memory of his earlier career days remain crystal clear. It all began in 1998 with "Skew It on the Bar-B," the set where a young Barber got his footing. Barber and Outkast's André 3000 and Antwan André Patton (Big Boi) were able to put up a few thousand dollars for the music video shoot, only to be told by LaFace Records that they had been awarded a budget of roughly $250,000. The music video was a success, landing Barber the opportunity to shoot the iconic "Hey Ya" video for the rap duo.
As a student at CAU, Barber's filmmaking landed him in the Tel Aviv International Student Film Festival where he gained the confidence and validation needed to take on bigger projects such as Outkast's "Roses."
"I wanted to show hip hop culture in a different way," he stated. "When listening to the song with Dre (André 3000), I had an idea that really reminded me of the Beatles in a way where Dre using these different adlibs and different shoutouts on the song sounded like different characters in a band."
Prior to "Hey Ya," André 3000 wasn't known for his singing. The question for Barber became, "How do you get the audience to digest that he's singing?" So Barber decided to use a motion controlled camera on multiple layers as André 3000 performed.
Filming the dichotomy of Outkast's André 3000 and Big Boi was not an easy task. On one side, Outkast has the eclectic and upbeat André 3000, whose personality shines through in "Roses," and on the other, there's the smooth and easy-going Big Boi who is best represented in Barber's video for "The Way You Move," where Big Boi is surrounded by dancers in some of the most exotic and ornate backgrounds, as he seamlessly delivers his bars. With Barber's eye, the duo was represented in a visually perfect balance.
"I was always interested in pushing technology, playing with technology, and using different tools." Who could forget eight André 3000s on stage simultaneously performing in "Hey Ya" or the infamous lightsaber scene from "The Way You Move"? Barber pushed his own limits as well, being able to execute his ideas in collaboration with the multiplatinum selling recording artists such as Destiny's Child's "Girl," will.i.am's "I Got It From My Mama," and Bow Wow's "Like You."
While trying to separate himself from other music video directors, Barber also makes sure that his identity as a narrative filmmaker would shine through in his music videos. From the epic "Holy Matrimony" that was Oukast and UGK's Int'l Players Anthem to the somber relationship roulet of John Legend's "Save Me," Barber knows his way around crafting compelling narratives that are authentic to the performer's artistic voice.
The relationship with Outkast grew to nearly a dozen music videos and the feature film, Idlewild. Barber's music video influence is embroidered into the fabric of Idlewild with a number of musical scenes. The feature length format enabled Barber to show his true narrative chops. The film is about a reserved piano player (played by André 3000) and his ostentatious manager and lead performer (played by Big Boi). They fight the uphill battle, keeping their speakeasy in the Prohibition-era South.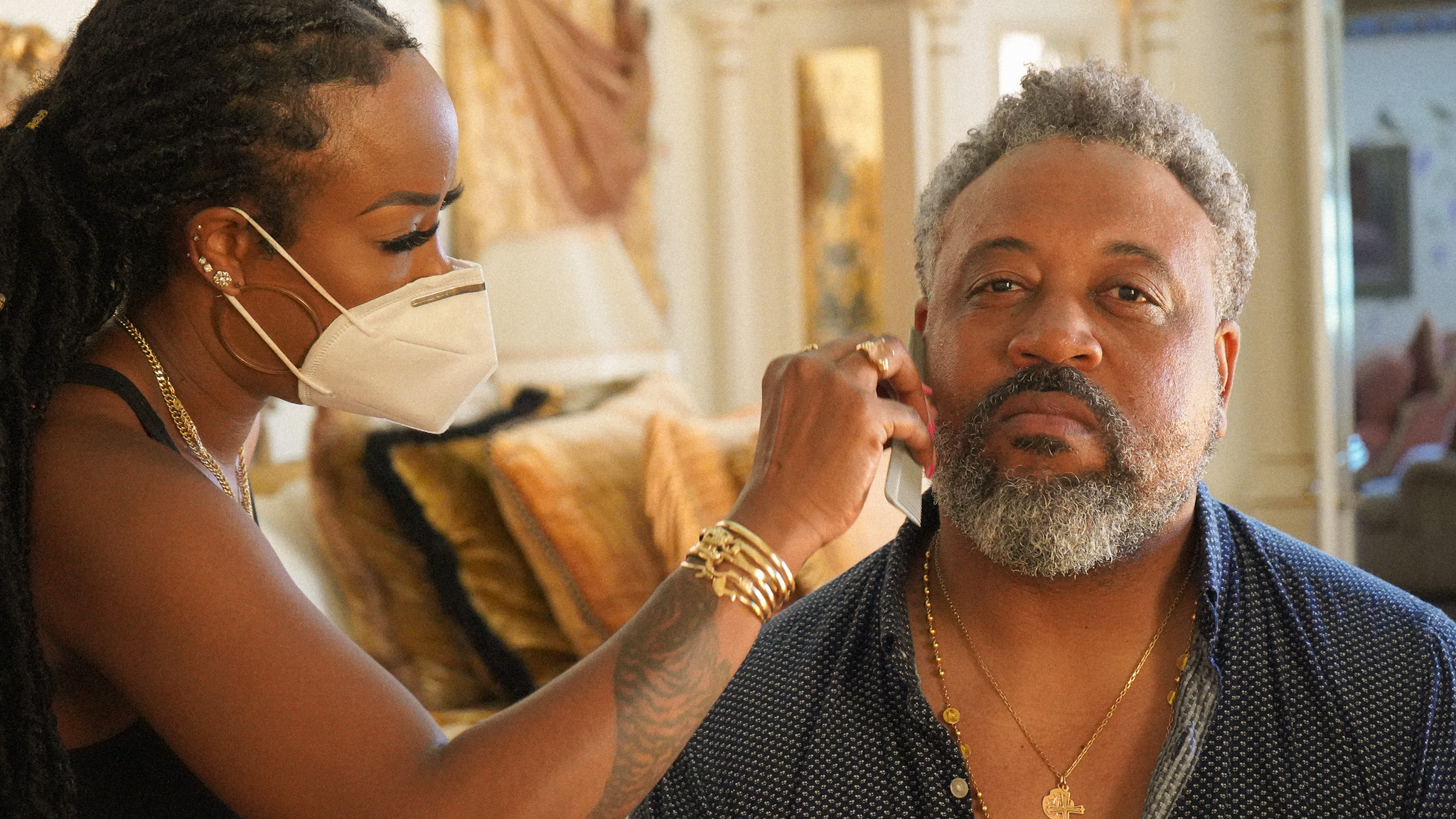 When reflecting on his earlier filmmaking days as a PA, Oz asked Barber what advice he would give himself years ago when he was coming up as a PA in the industry. Barber was quick to respond, "[I would] learn how to write earlier." He went on to explain that writing stories for a specific audience is what got him through the industry. "Write material that has an audience that not only supports your work," Barber advised. "[An audience] you can continue to supply material to."
"Every step you take in your career will inform your path if you continue. No matter if the outcome is negative or positive, you still can learn from it," Barber added, speaking specifically on the ins and outs of breaking into the industry while simultaneously trying to combat stereotypes tethered to Black music video directors. "Rejection forced me to learn how to develop, write, do acquisitions for IPs, learn distribution, and learn streaming."
When Barber started his journey to become a filmmaker in the early 1990s, there were not a lot of productions being filmed in Atlanta. "It was very hard to get on," Barber said. "As a PA back then, you basically worked for free. I once worked 23 hours and got paid $75. I did not care about the money though, I was just happy to be around film."
Barber noted that in the 1990s there were only three major productions, if that, that were being filmed in Atlanta. He worked as a PA on one of them, as well as several small commercials. In 2019, Georgia was home to over 300 productions.
"I watched Atlanta grow into the number one spot. I think you really can't deny the doors being opened up by the tax incentives and Tyler Perry for br