As Noah Kirsch on the Epix CIA drama, Berlin Station, Marietta native Brandon Spink gains invaluable insight from on-screen heavy hitters.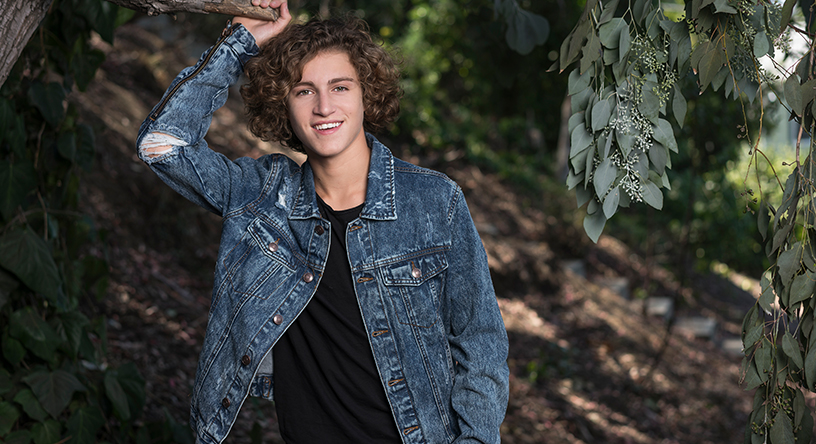 What constitutes the life of a typical 13-year-old boy? Summer baseball and Pizza Pockets, perhaps. Call of Duty binges and ill-timed bouts of acne. Posting excerpts from your sister's diary on social media. No matter the anecdotal details, there is one trait that rings true almost universally among male adolescents: insecurity.
Unless, of course, you have Brandon Spink's A-list film resume and fast-emerging good looks. The young actor, born and raised in Marietta, has had quite the run since 2016, when he was cast in Batman vs. Superman: Dawn of Justice. "To play the young Bruce Wayne was a dream come true," Spink says of the role. "The set was so cool—the Batmobile, the Batcave and, of course, meeting Ben Affleck."
More cool experiences on set would soon follow. That same year, Spink also landed the roles of Billy Snyder in Miracles from Heaven, and Peter in Mother's Day. The latter was directed by comedy icon Garry Marshall (Pretty Woman, Happy Days), with whom Spink admittedly— understandably—wasn't entirely familiar. "I've seen some of his movies," Spink explains, "but I didn't realize at the time that Garry was the director or producer. Then, when I booked the role and looked him up, I was so amazed at all the shows and movies that he has been a part of. That was pretty awesome."
Spink was just 7 when he played Smee in a local theater production of Peter Pan, but he knew instantly that he'd caught the acting bug. Check the laundry list of megastars and journeymen with whom he's worked already—Affleck, Aniston, Kinnear, Judd, et al—and it's easy to deduce why his chops are developing at light speed. To hear him tell it, several veteran actors have devoted time in between takes to burnishing Spink's skill set. Leland Orser (Ray Donovan, Taken), who currently plays his father on the Epix CIA drama, Berlin Station, is but the latest to lend a generous hand. "Leland has taught me a lot of things. He took me under his wing and gave me some great advice. He said, 'Always listen when you're acting.' He also said that acting is reacting. So, basically, always listen and you can react off that. It works, and it helps to give you a better connection that makes your performance better."
Spink also credits his rapid development to the Marietta-based acting coach he sees prior to each audition, Ashley LeConte Campbell.