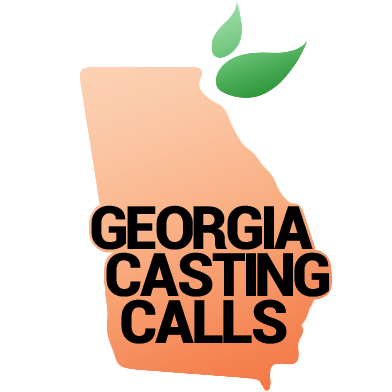 Atlanta, GA
Marinella Hume Casting Atlanta
(10) "YOUNG" AFRICAN AMERICAN MEN
For a 1960's BAR SCENE
Age: 24-38
QOS! QUEEN OF SOUL!
1960's ERA
__________
Are you available to fit on Thurs Jan 9?
Are you available to film Fri Jan 10th?
Check your calendar before submitting!
10 NEW FACES that have not filmed on QOS!
__________
(10) "YOUNG" AFRICAN AMERICAN MEN
For a 1960's BAR SCENE
Age: 24-38
•NO BEARDS-
•Clean shaven or mustache-1950's/60's
•No bleached colored hair/no multi colored hair
•HAIR LENGTH: short neatly styled
•NO SHOULDER LENGTH HAIR!
NO Beards
clean shave or mustache only!!
HAIR:
•No Dreads/Locs/Braids/Twists
Check your calendar before submitting
_________
•EVERYONE MUST ATTEND A FITTING!
If you feel you do not need to attend a fitting!
" DO NOT SUBMIT TO THIS POSTING"
Paid Fittings: $25.00
Location: Screen Gems Studio/Atlanta,Ga
‼️FITTING DATE: WED JAN 8th
Available times Wed Jan 8th
8AM (only) 3:00PM, 4:00PM,
‼️FITTING DATE: THURS JAN 9th
8 AM, 9 AM, 10 AM, 11:00AM
2:30PM, 3:00PM, 4:00PM, 5:00PM
________________
FILMING RATE: $88/8
FILMING Date: FRIDAY January 10th 2020
Filming location: Midtown, GA
Possible smokey haze will be created!
Do not submit if you are allergic to created smoke or have asthma
"IF" haze is created for the scene: 15.00 Bump
If you are not available for the filming date and are booked with another Casting company or prefer to book with another casing company on the FILMING DATE LISTED…
Please do not submit for a fitting!
Fittings are intended for individuals working on the filming date…
___________
PER HAIR/MAKE UP DEPARTMENT
Men should be CLEAN SHAVEN!
Men should be CLEAN SHAVEN!
_________
Hair: NO MULTI COLORED HAIR! No dreads/no locs/no twists…
EVERYONE!!!
PLEASE LIST Your FITTING DATE/TIME!!
‼️FITTING DATE: ‼️
FITTING Times:
______________
$25.00 fitting Rate!
Fitting Location: SCREEN GEMS
_____________
•The notes above are DIRECTLY FROM HAIR/MAKEUP DEPARTMENT!
_______
Extras casting does not advise you on your hair your notes are in the posting and your email.
_____________________
If you fit the sizes below, please submit!
••COSTUMES sizes ‼️FOR MEN! ‼️
Height: 5'9 to 6'0 (ONLY!) at this time
Jacket: UP to 46 (ONLY)
WAIST: UP to 42 (only)
Sleeve: up to 36"
Shoe size up to: 13
Specific sizes are required!
See below before submitting!
_____________________
How to submit:
African American men Age: 24-38
If you have filmed on QOS DO NOT SUBMIT PLEASE! NEW FACES ONLY!
Email (3) RECENT PHOTOS
Email (3) RECENT PHOTOS
Email (3) RECENT PHOTOS
————
Age: 24-38/NO BELLIES/SLENDER BUILD
Men sizes
LEGAL Name
Age
TELEPHONE Number
Height
Weight
Sizes
Shirt
Neck
Sleeve
Jacket
Pant
Waist
Shoes
List your fitting time/date for
List your distance to MIDTOWN Georgia area
_____
If you are awaiting a booking from another Casting company or show and would rather film with that particular show.
Do not schedule a fitting with us…
EVERYONE MUST ATTEND A FITTING DUE TO CLOTHING BEING VINTAGE CLOTHING AND ARE SMALL IN SIZE
EMAIL: [email protected]
SUBJECT LINE: Bar 1/10 (list fitting date & time)
LIST FITTING DATE & TIME
Please list you fitting date and time
EXTRAS CASTING DOES NOT APPROVE WIGS FOR HAIR DEPARTMENT!
Only hair department