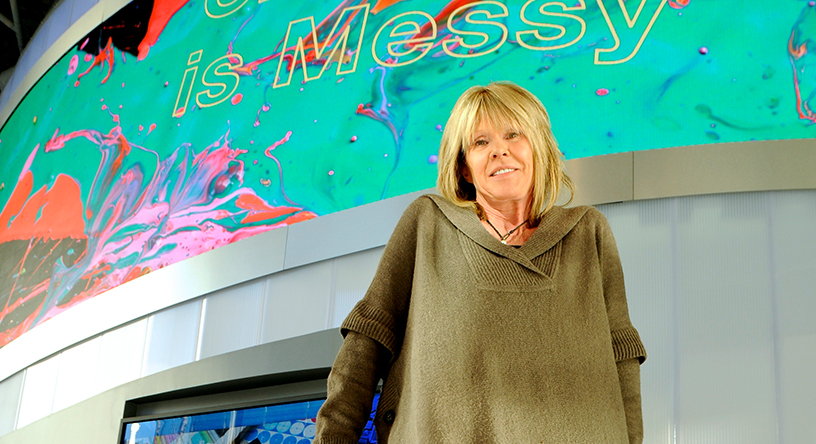 Making Motion
By Oz Online | Published on January 18, 2018
Long before James Cameron's gangly blue extraterrestrials annihilated the box-office record books, motion-capture guru Candice Alger was helping to innovate the technology that would make it all possible.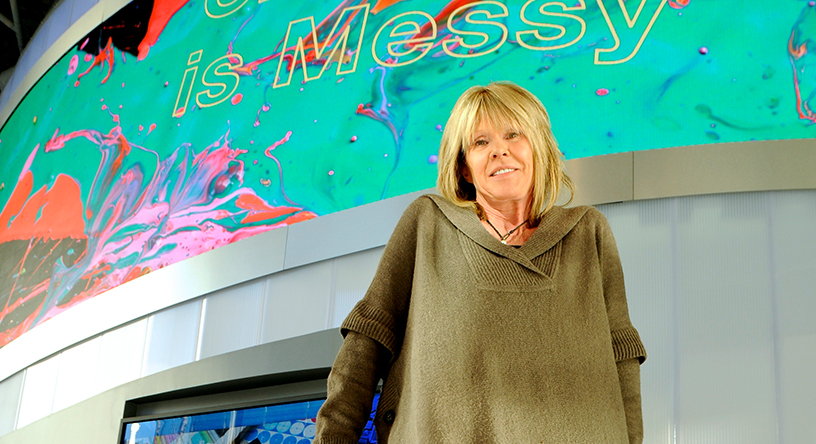 Sometimes, it's all about making the best of the opportunities life gives you. Nobody knows this better than Candice Alger, interim COO at TRICK 3D and a professor of practice at Georgia State University's Creative Media Industries Institute (CMII). Born into a military family, as a kid Candice never stayed more than three years in one place. Most people would have reacted badly; Alger, on the other hand, both embraced and learned from it.
"Looking back, I think that was really a blessing," she says. "I learned how to adapt and make new friends. At the end of the day, I'm so thankful for that. I saw a lot of the world, saw a lot of different cultures."
Alger's first step into Georgia was in the late '70s, when she attended The University of Georgia in Athens. Shortly after arriving, she fell, almost accidentally, into the media world. She found it fascinating. She changed her major, eventually earning a degree in journalism.
From there, her journey from the news world to the entertainment world unfolded. Alger started her career in sports PR, and then moved to satellite networking during its initial creation and use. She chased hurricanes and covered remote sports. Then, around 1980, she made the jump to CNN, working first in cable sales and later for CNN Sports. "CNN was an amazing experience…to be a part of launching a network," Alger muses. "Back then, it was a real skeleton crew. We didn't have cell phones or computers, so it was tricky. But we all worked really hard, and I learned a lot. I had the good fortune to have some amazing mentors there."
After her time at CNN, Alger joinedCrawford Communications, a choice that would help define the rest of her career. The company was just a startup then, building a small teleport business. They reached out to Alger, hoping she could help run the entire operation. And like most other times in her life, she said yes to the opportunity.
"I like building things. I like bringing strong people together

and then applying technology to innovate solutions."
As executive VP, she built a solid team, which in turn created one of the most recognized private telecommunications companies in the U.S. Alger also helped to introduce the idea of automated, 24-hour news networks. "We were the first to automate them using modified robotics equipment, so that you could minimize the errors, increase the efficiency and lower the cost," she explains. "I like building things. I like bringing strong people together and then applying technology to innovate solutions."
After a few years in that post, Alger moved from the satellite side of the equation to helping run the entire company. Crawford was soon approached by a local outfit, Biomechanics, that had invented a new technology called "motion capture." Here, yet another opportunity was presenting itself to Alger. Biomechanics, still in its beginning stages, was using motion capture mainly in the military arena and on the sports field. However, they were eager to partner with Crawford and explore the potential opportunities in the entertainment sector. Alger knew immediately what a powerful tool motion-capture technology could become, so she went about building a team and a studio space.
Crawford pulled out of the deal at the last minute, which then led Biomechanics to circle back with Commonwealth, an investment firm in New York, to bring in another round of fundraising to launch an entertainment company around the technology. Alger was asked to come on as CEO to help with the private placement memorandum and to build a team. Those combined efforts resulted in the birth of Giant Studios.
It was a tough road in the beginning, she admits, but with the combination of an incredible team and some amazing opportunities, Giant was able to push the technology and develop the necessary production pipelines to open more doors in the film and video game markets. "We assembled an incredible team, we got some amazing opportunities, and things just really blossomed for us," Alger says. "When we landed the Avatar project, it was a life-changer. And that led to The Adventures of Tintin and Spielberg. But it was all really about the team."
With Alger at the helm, Giant Studios became a world leader in motion capture and virtual production. In 2005, the company received a Technical Achievement Award from the Academy of Motion Picture Arts and Sciences for its "unique contributions to the filmmaking process."
"If you had asked me 30 years ago what projects we would be working on," Alger says, "never in a million years would I ever guess that we'd be working with some of the finest directors in the world on some really amazing projects and pretty powerful game studios. It's really kind of shocking."
After selling their proprietary performance-capture tech to James Cameron and Jon Landau's Lightstorm Entertainment in 2015, Giant Studios shuttered, much to the dismay of the entertainment world. The transition wasn't easy for Alger, either. She has a long-standing habit of considering her co-workers more of a family than a business, and since most of the Giant staff had been around for the full 18 years, this was no different. Some days, she still misses the people and the camaraderie.
However, Alger knew she had reached the pinnacle. "All of the pieces feel into place and I just knew, in my gut, that it was the right time. I never stopped building it, but it was just time. I guess you could say that I accomplished what I set out to do. It was a thrill, a sort of adrenaline rush, to compete at that level. I met and worked with so many amazing people along the way."
From the fondness with which Alger refers to her colleagues, it's clear how much she respects and values their shared experience. And from her time at Giant to her current role at TRICK 3D and Georgia State University, she has always made sure to utilize the best talent and the best technology available, in order to do her best.
These days, as professor of practice at CMII, Candice relishes the thought of forging new roads as she helps to prep her students for a career in this highintensity, ever-changing world of film and entertainment. She spends her days working with a dedicated team to develop relationships throughout the industry, filling gaps and building bridges for the newest players in the game. Similar success stories from all walks of the business visit the institute as well, and work with the students to ensure that they receive invaluable, hands-on experience. In turn, those businesses are gifted the opportunity to test new technologies in a particularly energized environment.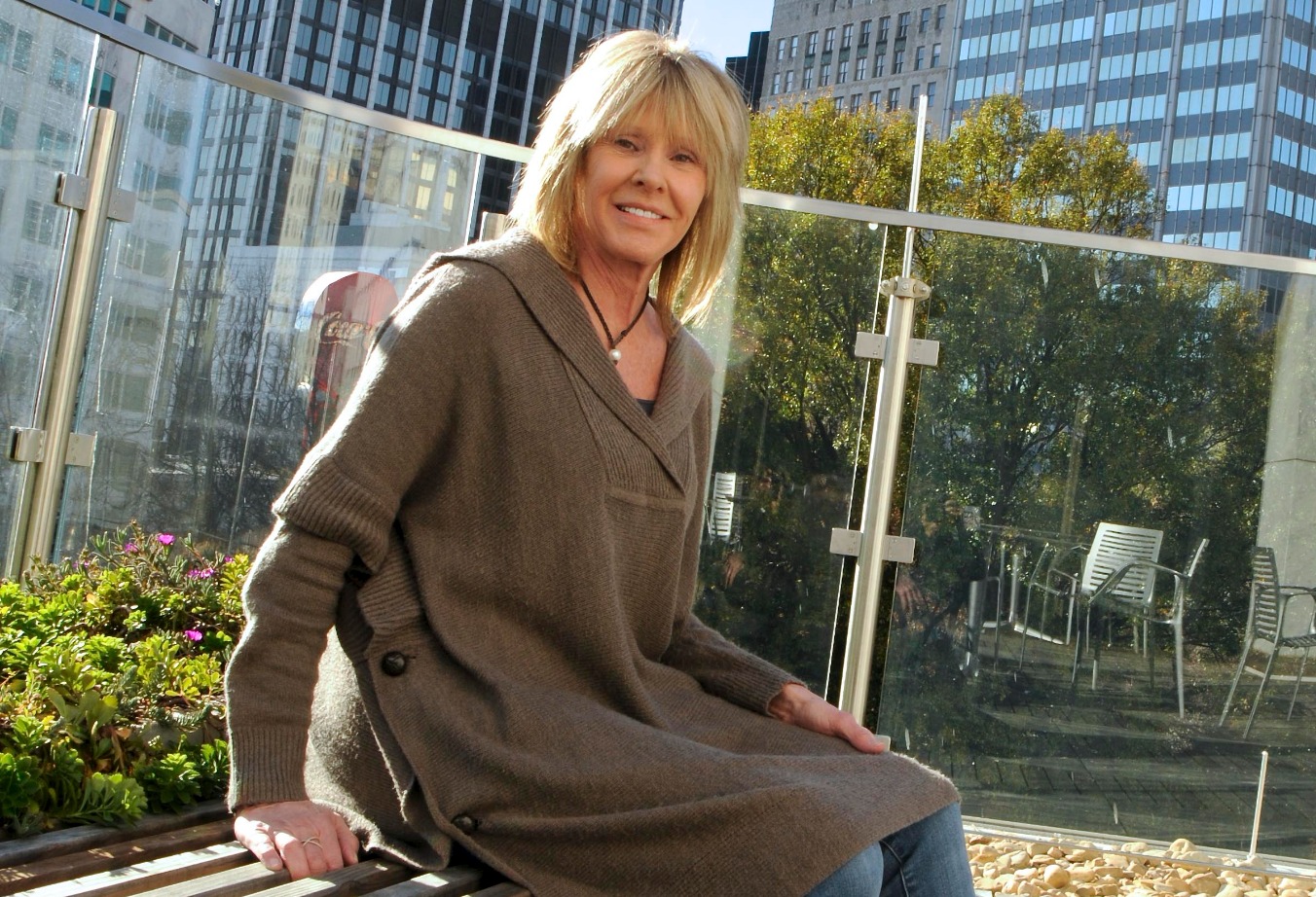 Of course, staying at the forefront of industry technology and trends has always been Alger's M.O. "The team is remarkable and just passionate about what they do. It's going to be really fun to roll this out into a pipeline that leverages these emerging technologies, so that we can tell our stories using the new mediums. That's what everybody is trying to do right now. It's kind of like the wild, wild West. Truly exciting.
"[I want] to help empower the storytellers of the future and arm them with the tools they need. And to be experimenting with technology that helps us figure out, as a community, some of the best practices and best tools. I feel strongly that we're poised to do some really incredible work and to have a lot of fun doing it.
"Innovation and creativity rule when it comes to being successful in film. Alger knows this well and, accordingly, has fine-tuned her process over the years. Each project is approached on a caseby- case basis; she carefully considers all the angles, the benefits and the problems; then she presents it to her team. Collaboration is, after all, a vital part of her success. And focusing that collaboration to produce a solution with both artistic and technical elements? That's key.
Crediting much of her success to the numerous mentors she's had in her own life, Alger is also passionate about giving back to those who are new to the industry. In fact, she recommends that any novice who doesn't already have a mentor go and find one immediately. "Having people that cared enough to guide you, give you sage advice and help prop you up when things got tough, that kind of determines the long-term outcome," she says. "I've made a lot of mistakes; I've tried not to make the same ones. And I feel like I've learned from those mistakes. I try to do it better every day."
But while mistakes are vital, learning from them is even more so. Alger is adamant about creating your own opportunities. A certain kind of indefatigable drive is vital to success in the entertainment industry, and when you couple that with an ideal mentor and hard work, doors are likely to open. It's how Alger has lived, and continues to live, her own life.
The entertainment business is in a constant state of evolution, the movie and videogame world is exploding with opportunity, and nearly anyone can find a place in it. "It's such an exciting time right now," Alger says. "It feels like the Industrial Revolution to me. Everything's changing, and it's changing so rapidly. The challenges are to figure out what pieces to put together. It's all really about integration and execution, and I think that we've got the smart people here, the creative talent and the passion to put it all together and hit it out of the park."