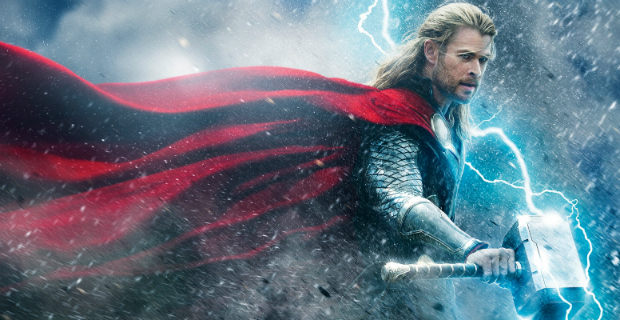 Lights, Thunder, Action! 'Thor: Ragnarok' said to Film in Georgia
By Oz Online | Published on September 10, 2015
Georgia has become the film hot spot for Marvel comics, and more exciting news has come for the state. According to reports from Project Casting 'Thor: Ragnarok' is coming to Atlanta next summer.
This will be the first installment of the Thor series shot in Georgia, but it is the fourth of Marvel's movies that have been filmed here. Others films include 'Ant-Man,' 'Captain America: Civil War,' and 'Guardians of the Galaxy 2.'
The new installment of the Thor series will be filming at Pinewood Studios in Atlanta starting in summer 2016. Pinewood currently houses 11 sound stages ranging in size from 15,000-30,000 square feet. There is also 400,000 square feet of workshop and production office space.
It is expected that star Chris Hemsworth intends to return for 'Thor: Ragnarok.' When Hemsworth was asked about working with Marvel as a comic book character he answered, "I can't speak for anyone else, but for me it's been nothing but a blessing to do the Marvel stuff. It opened up every door available to me. Right back after 'Thor' when I did 'Rush,' Ron [Howard] had seen 'Thor' and saw something there and met with me. That was the beginning of that."
Also expected to return are 'Thor: Dark World' writers Christ Yost and Craig Kyle; however, Marvel has not released any information on the director.
While the film industry has helped create more than 100,000 jobs thus far, Marvel and Governor Deal hope to bring that number up even more.