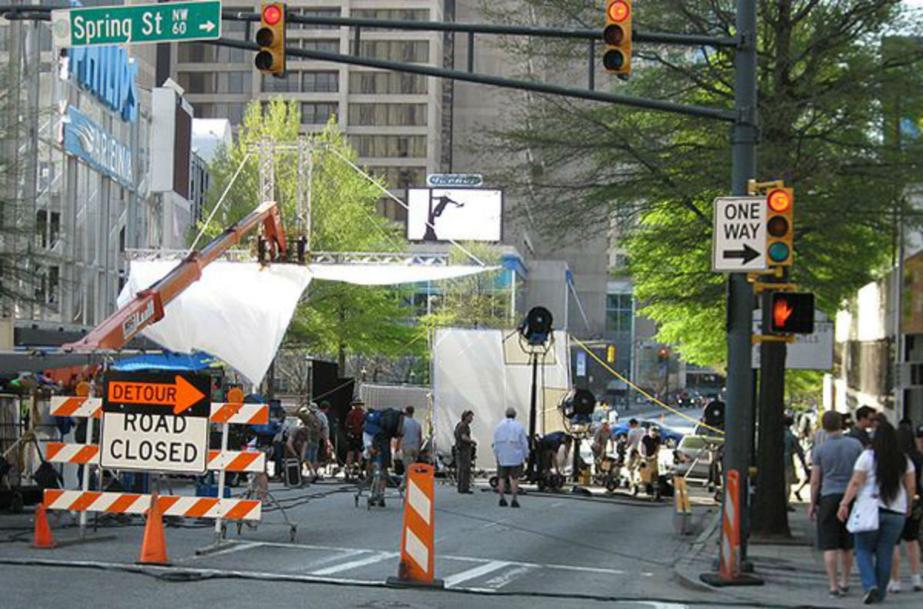 Learn to Design a Set for Film and TV!
Georgia STAND-UP Offering "We Show Up" Film Industry Workforce Training Program
Local nonprofit Georgia STAND-UP is offering "We Show Up," a four-week workforce development program focused on creating skilled workers for Georgia's film and television industry.
"Designing the Set: Hand Drafting for Film and TV" is teaching set design, from designing the look to drawing final concepts. The class is being taught by Hollywood veteran production designer and art director Dawn Snyder. Snyder's 35 year career has included work on films including "X-Men: First Class," "Field of Dreams," "Armageddon," "Fast & Furious 6" and more.
WHEN: Saturday, Oct. 26, Nov. 2 & 9, 2019, 9 a.m. – 1 p.m. (first class was Oct. 19)
WHERE: IBEW, 501 Pulliam Street SW, Atlanta, GA 30312
Register: https://form.jotform.com/gastandup/weshowup
The program is offered in partnership with Georgia Trade-Up and IATSE Local 800. Must be 18 years or older
Cost: $60 for all four classes (all materials provided)
For more information, contact Ariel Singleton, [email protected], 404-581-0061