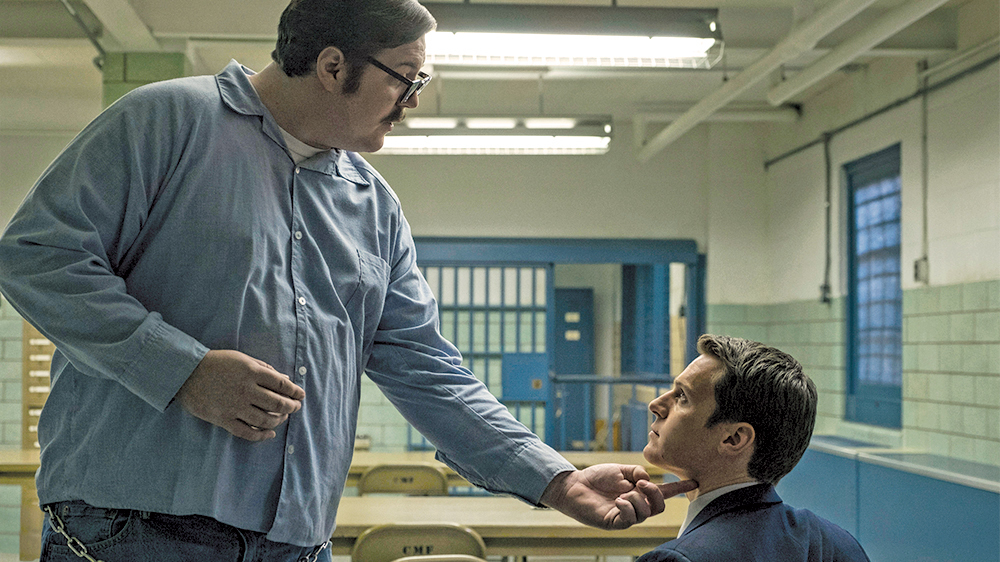 How the Die is Cast
By Oz Online | Published on August 16, 2018
From Stranger Things to Mindhunter, the top-shelf casting directors at Netflix institute a highly deliberate checklist when choosing our favorite stars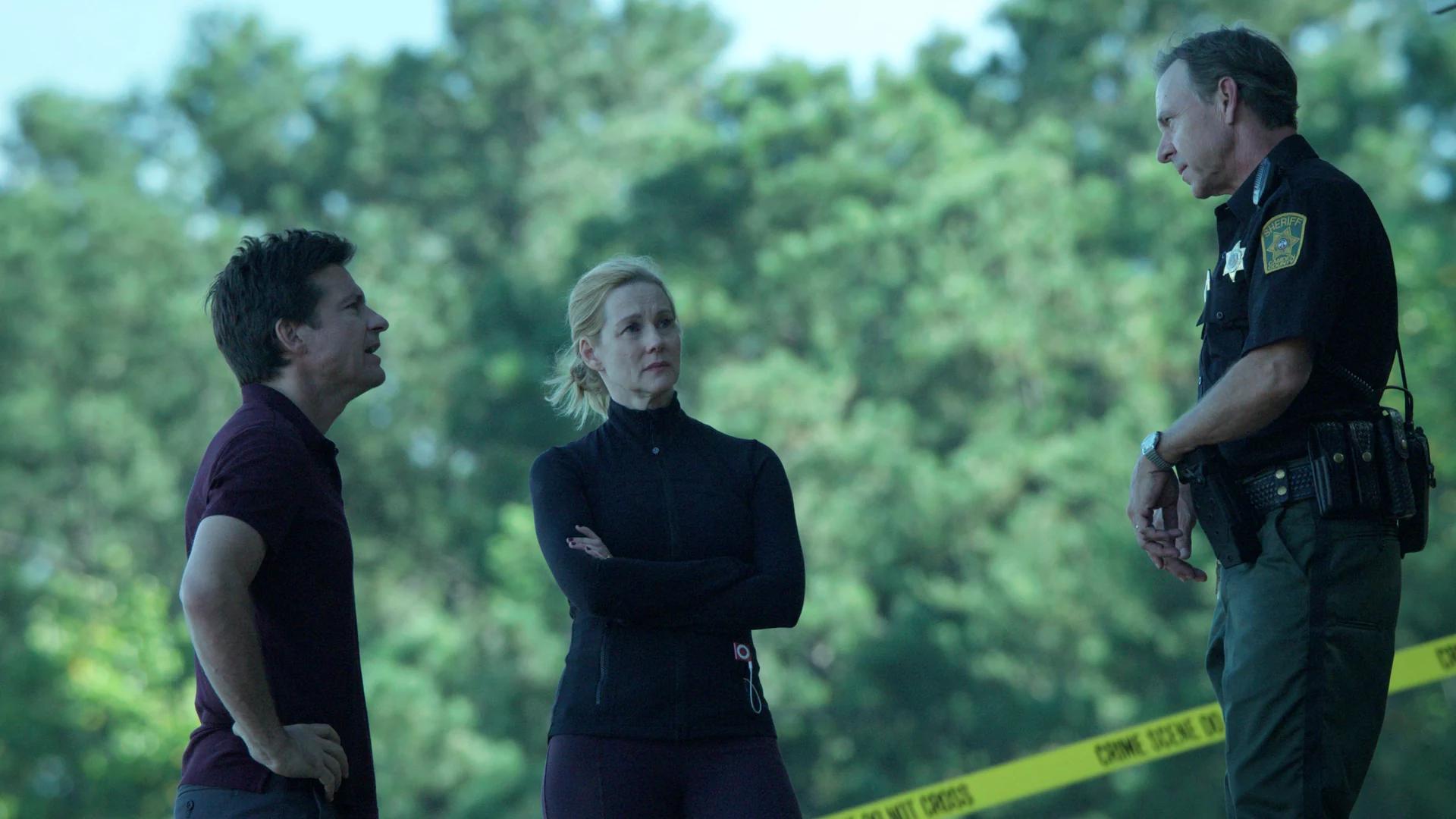 Part of what draws us to a new series is the cast of actors. And part of what keeps us watching are those actors' performances. So, compiling the right ensemble for a Netflix show is very important. The people on screen are not selected by a director or producer, nor by a talent agency or computer algorithm. They're chosen by casting directors.
Casting directors find the people who make up the casts of movies and TV shows, from the leads to the smallest of speaking parts. Sometimes projects come with a big name attached, though usually only if it's because they're also one of the producers, as in the case of Ozark star Jason Bateman. Otherwise, the job starts with merely an empty slate and a script.
"The script is the most important element," says three-time Emmy Awardwinning casting director, Alexa L. Fogel. She works with a filmmaker or producer—Chris Mundy and Bateman in the case of Ozark—to define what the characteristics are in each of the roles, how they relate to the other characters and what their arcs are over time. And, with ongoing series, what they're going to be. Fogel points out that, "A lot of the stuff that I work on has unique characters, but you may not see them fully. Things are going to happen later, and I have to know it then."
For Ozark, Fogel also works with regional casting agents Tara Feldstein and Chase Paris, who are based in Atlanta, where Ozark is filmed. Feldstein and Paris pull from Southeast talent agencies. "We divide up the work depending on the budget," Paris explains. The larger the budget, the more actors can be accommodated from out of town. "Sometimes we will get a movie or TV show with some great roles. If they don't have the biggest budget, they'll book some actors locally. [But] if they can bring in every single role, they will. Each one is its own little puzzle to solve."
Open casting calls are not as common as you'd think, though, even for local or lesser-known talent. "We don't do a lot of open calls unless it's something very, very specific that would be hard to find," Feldstein notes. "Most of our roles that we cast here in Atlanta, we don't need open calls. There are more than enough actors. We don't need an open call to find, for example, a nurse with under five lines."
Casting directors are "an essential and integral part of the creation of any project," according to John Papsidera, a two-time Emmy Award winner who populated HBO's Westworld and found the actors for Netflix's reboot of Lost in Space. He says it's very rare for him to get a project with actors already in mind. "Even the Batman [movies] that I did with Chris Nolan, there was no Batman before Chris and I started on it."
THE COLLABORATIVE ART
Papsidera has cast a lot of movies and TV series, though his work with Nolan, going back to the director's 2000 breakthrough feature, Memento, is what he's best known for. He sees casting as one of the first steps in the collaborative art of production, because the job entails meeting with creatives to discuss the roles before the search for actors even begins.
"You talk about how you see those characters and who might be right," Papsidera says. "It's a collaborative process. They have their own thoughts and likes and dislikes, but that's the genesis of what you then start to create from. Then it proceeds to checking with who's available, who might be interested in the project, to auditioning people, reading them, and then negotiating their deals, and finally you get a cast."
Not every casting collaboration is so intimate, of course. "On a feature film, for the most part, you're trying to get the director and producer and an executive or two on the same page to make decisions," Papsidera explains, distinguishing the experience of casting movies versus the writer's medium of a TV series. "On Lost in Space, it was probably trying to get 20 people on the same page. Because there are so many people involved, you're trying to find a common denominator, and it takes many more choices to try to find that."
When collaborating with writers on casting, the challenge is to get them to let go of what's in their heads. "'I get it, you wrote it,'" Papsidera says, addressing an imaginary creator. "'You wrote that a month ago, change that. You're casting human beings to fill this world.' That's what my focus is, trying to get the most multidimensionally talented human being to flesh out this role and have it be maybe something you hadn't even thought of. That's the seesaw battle. You try to find a balance between how it was written, how they imagined it, and what you bring to the table about the characteristics of these actors that will fill in that character."
Even more committed to their vision, Papsidera reveals, are people who come out of animation. "They have not only a sense of what's on the page, but also some vision that they drew in their head. It's so concrete, they're always trying to refill this," he says. "My point to them is, 'Yeah, but you want a three-dimensional human soul that fills that.' This is not about red hair and freckles."
THE REAL CHALLENGE
Ironically, casting characters based on real people seems less of a challenge despite there being an exact likeness to refill. "We don't really go for lookalikes," says Laray Mayfield, the casting director for Netflix's Mindhunter, which depicts stories of actual FBI agents and serial killers. "We like to have people who are very similar, and as you can see on Season 1, we had great success with finding people who were. But what you're looking for is the emotional consistency and the tone of that person."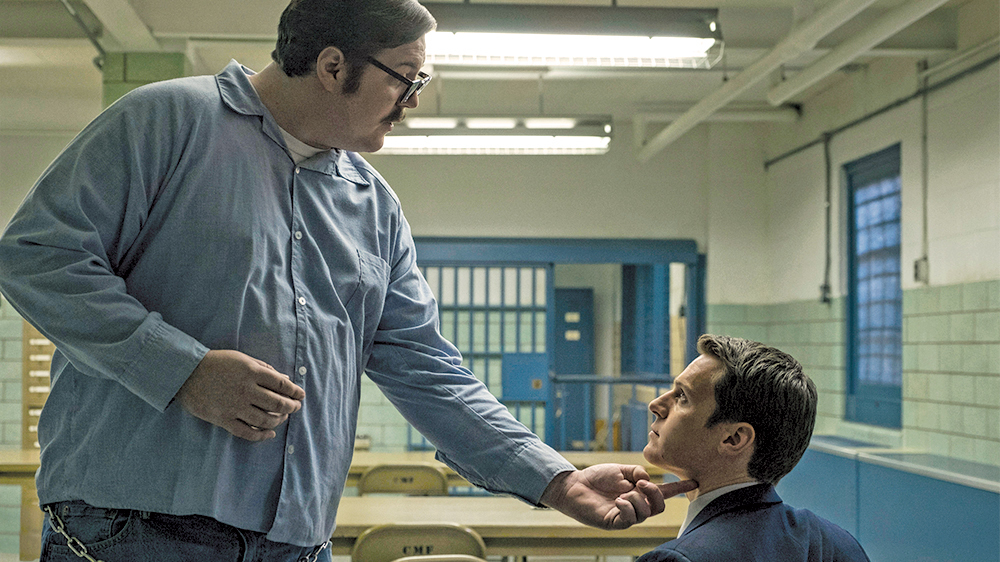 "His physicality was so much of who that character was

that you're not going to forsake that."
Mindhunter offers a similar experience. Viewers of a certain generation recall some of the characters from the news 40 years ago, but maybe not what they looked like. But they tend to look up the real people, Mayfield says, "Then they decide for themselves if they think we did a good job casting that or not." In the end, if the physical appearance is off, hopefully the performance is what viewers come away with. "I think that's what you see in all of these roles with what David and I do. We don't cast people to mimic. We cast wonderfully talented, fluid actors who take on the role and make it their own."
DISCOVERING TALENT
Both Mayfield and Papsidera were allowed some freedom with casting Mindhunter and Lost in Space, respectively, in that these series didn't need big stars. That means finding new actors or elevating lesser-known talent, which can be a satisfying part of the job. "It is fun to get an opportunity to expose Taylor Russell to the world, or Mina Sundwell or Max Jenkins," Papsidera admits of his Lost in Space actors. "Molly [Parker] and Toby [Stephens] certainly have had big careers already and were known, but both of them are showing different sides to what they've shown in the past."