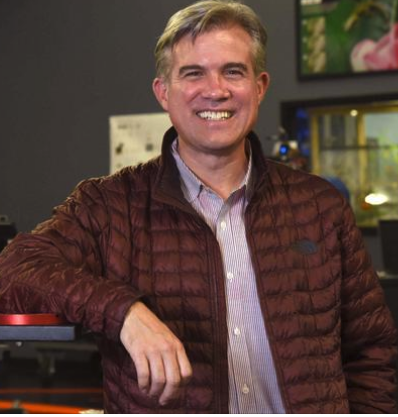 GSU Names New Director of Creative Media Industries Institute
By Oz Online | Published on June 6, 2018
Georgia State University named Brian Dicker as the new executive director for their Creative Media Industries Institute
Dicker has been known for his previous work as manager of Sim International's Atlanta operations, a company that provides production and post-production services. As manager, he helped work on post production for notable entertainment projects such as The Originals and Get Out.
The Creative Media Industries Institute (CMII) at GSU opened in October 2017 as a center for advanced media, technology, and arts training. The mission of CMII is to help students kickstart careers in the entertainment industry and bring together related industries, such as information, film, television, music and game design. CMII features exceptional educational amenities, including a virtual-reality cave and demo room, a media-production studio and project suite, and both post-production and eSports labs. CMII founder, David Cheshier, will transition to a new post as academic director, and will work conjunctively in the communications department.
Brian Dicker has had a stellar background as the chair of the Atlanta Advisory Council for SCAD and of the 2018 Atlanta Jewish Film Festival. He is currently involved with the boards of the Georgia Chamber of Commerce and the Georgia Production Partnership. He has worked with notable companies within the film industry, such as HBO and Netflix, and hopes to bring his expertise to a platform that aims to produce next-level talent.
"Although it was a tough decision to leave Sim, which is a great company and has been an integral part of the film and TV community in Georgia, I was intrigued by the CMII position and the opportunities it presents to go deeper into AR, VR, gaming, and other new creative technologies—as well as exploring opportunities with the film and television industry," Dicker says. "I'm looking forward to finding new connections between Georgia State students and the industry. Over the next month, I will be assisting Sim to insure a smooth transition."