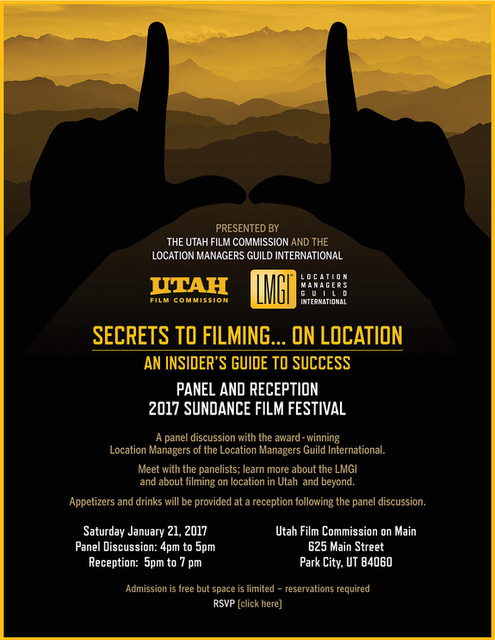 Georgia to be Represented at Sundance Film Festival Panel
By Oz Online | Published on January 10, 2017
At the upcoming Sundance Film Festival location panel discussion, Georgia will be represented as a local Location Manager Nancy Haecker sits on the panel.
This Location Managers and Scouts panel is being hosted by the The Location Managers Guild International and the Utah Film Commission.
Nancy Haecker has made a name for herself locally through leading the team responsible for scouting for the Sleepy Hollow series. The show has been filming for several seasons in the greater Atlanta area, and she has secured featured locations in Conyers, Covington and Lawrenceville. Haecker has been a pivotal member of the Locations Manager Guild International, and has both won and presented awards. Her locations for Sleepy Hollow were even nominated for the "Outstanding Locations in a Period Piece" award at the Location Managers Awards.
The panel discussion is open to all Sundance attendees, so feel free to attend the panel as well as the proceeding open bar reception to show support for our local film professionals.
The Sundance Film Festival Panel is January 21st from 4pm-5pm, with a reception following until 7pm, at the Utah Film Commission: 625 Main Street, Park City, UT 84060
Those interested in attending should RSVP at: https://ufclmgi.splashthat.com/