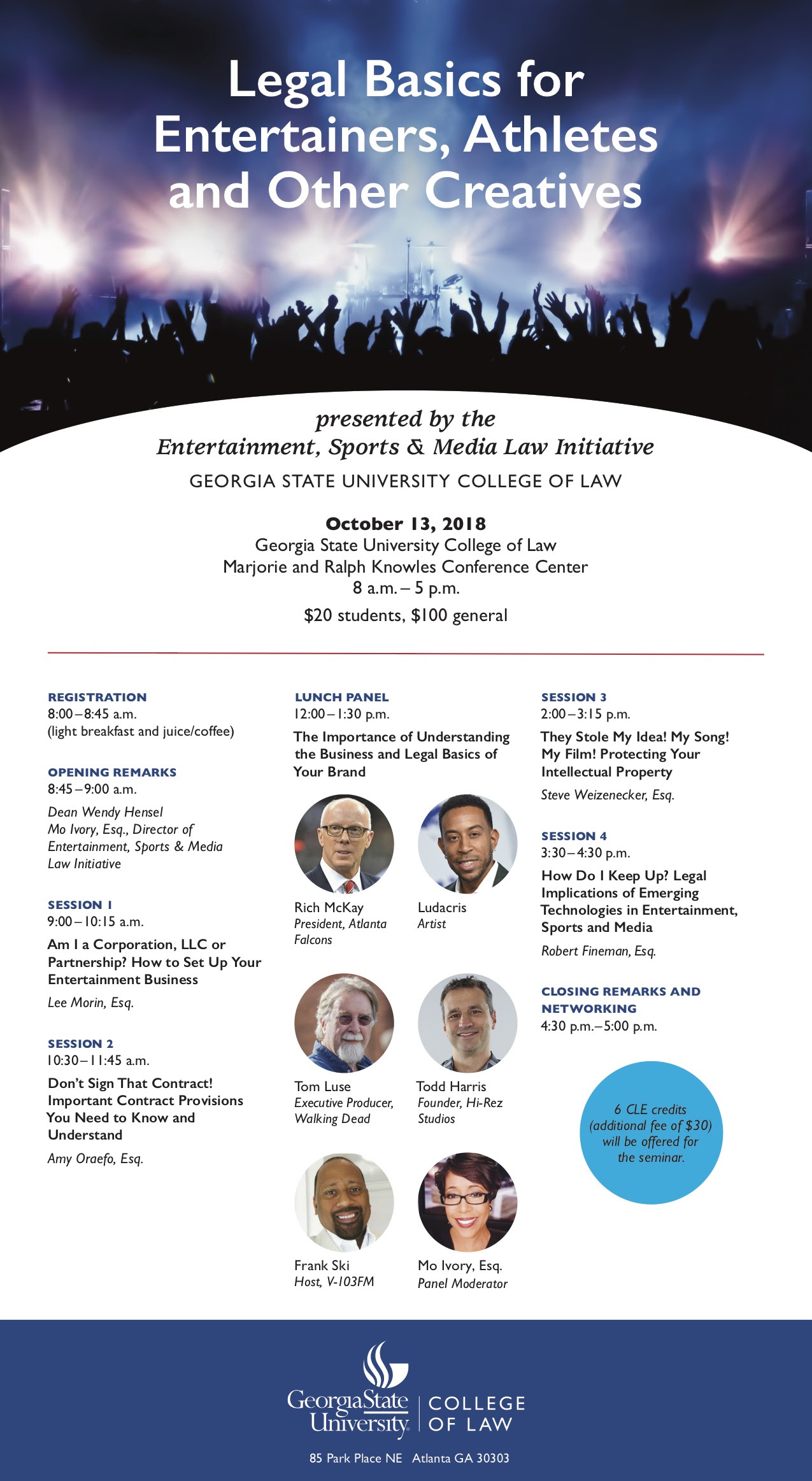 Georgia State University Presents Legal Basics for Entertainers
By Oz Online | Published on September 28, 2018
Georgia State University to present legal basics workshop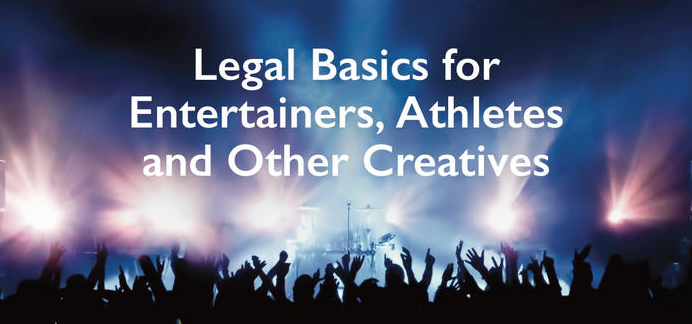 The Entertainment, Sports, & Media Law Initiative at Georgia State University College of Law is offering a workshop to help educate entertainers and creatives on legal basics relevant to their careers. Get ahead in building your brand by learning the facets of the laws related to the process of business growth.
There will be four information sessions, and a lunch panel with some of the top Atlanta businessmen and moderated by Mo Ivory. Session one will cover how to set up your own entertainment business, session two will focus on understanding contracts, session three covers protecting your intellectual property, and session four delves into the legal implications of advancing technology in the industry. The lunch panel will include a discussion with some very exciting guests. The panel includes Falcons President Rich McKay, renowned Atlanta entertainer Ludacris, Executive-Producer of The Walking Dead Tom Luse, and more. In addition there will also be "Exhibit Tables" from trade association representatives so you can learn about organizations that may be beneficial to your goals. They are still seeking more exhibitors and people who wish to get involved with the event.
The full day workshop is on October 13th at the Marjorie and Ralph Knowles Conference Center at GSUCL. Students can apply for CLE credits and will receive discounted admission, but is open to anyone interested.