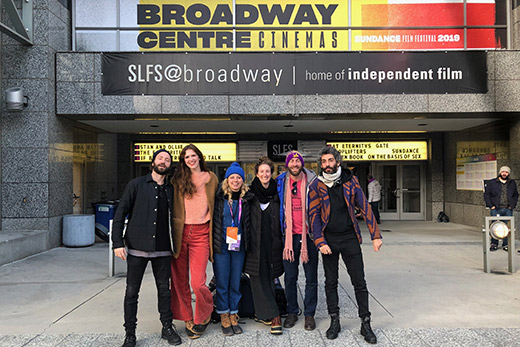 Film produced by Emory alumni makes Academy Award shortlist
By Oz Online | Published on December 29, 2019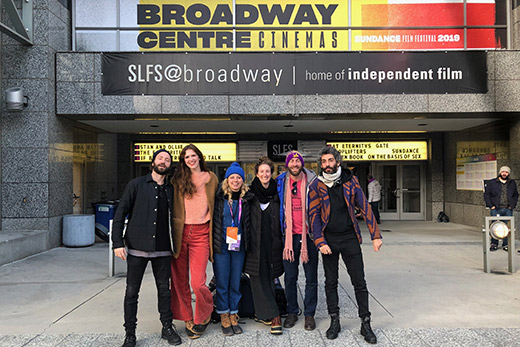 A film produced by a crew featuring several Emory alumni, "sometimes, i think about dying," has been shortlisted for an Academy Award for best live action short film. Their work is one of 10 films selected for the shortlist out of 191 films that qualified for the category, according to the Academy of Motion Picture Arts and Sciences. Final nominees will be announced Jan. 13, 2020.
Just over 12 minutes long, "sometimes, i think about dying" follows Fran, a depressed, young office worker contemplating her own death. When a co-worker shows an interest in her, Fran must decide if she's ready to push her dark thoughts into the light and try living.
The film was directed and co-written by Stefanie Abel Horowitz, who graduated from Emory College of Arts and Sciences in 2008 with a major in theater studies. It features performances from fellow Emory alum Jim Sarbh 09C and actor and co-writer Katy Wright-Mead.
"This film has been an incredible experience top to finish," Horowitz says. "We had the absolute best time making it. And my mind is completely blown that we've been acknowledged in this way."
Several other Emory alumni — Isaac Fosl-Van Wyke 09C, Craig Newman 08C, Caitlin Reeves 08C, Andrew Simon 06C and Emma Yarbrough 09C — took part in the five-day film shoot in Bass Harbor, Maine. The team lent their talents both on and off screen, a collaborative effort that came naturally to the group, who met while performing theater at Emory.
"I am thrilled for Stefanie and beyond proud of our whole team," adds Yarbrough, who works with Arts at Emory. "I feel incredibly lucky to have been given this opportunity to make something beautiful with dear friends."
The film premiered in January 2019 at the Sundance Film Festival, one of only 73 short films selected from almost 9,500 entries worldwide. It also was selected to tour theaters across the country in the 2019 Sundance Film Festival Shorts Tour.
Film industry and review website IndieWire named "sometimes, i think about dying" one of its "10 Must-See Gems" at Sundance, complimenting Horowitz for her "well-honed" storytelling skills. "Her filmmaking chops are on full display," the review stated.
Whether the film is selected as a nominee or not, the journey for this crew will not end when the Academy Awards ceremony airs on Sunday, Feb. 9. Horowitz and her co-writers are currently working on a feature-length script based on the short.
You can stream "sometimes, i think about dying" on Vimeo and Amazon Prime.
Read the original article, here.