Excelsior Entertainment Selects Georgia for Anti-Bullying Campaign Filming
By Oz Online | Published on August 5, 2016
Excelsior Entertainment is currently creating an anti-bullying campaign, and is filming their short in Georgia.

They will host presentations in schools, and will use this campaign to help raise awareness and funds. Laura Ann Gray of Excelsior Entertainment took time to answer our questions about the benefits of filming in Georgia, and the importance of supporting this cause.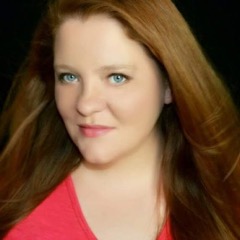 Why did you pick Georgia for a film location?
Though I live in Alabama the majority of the time, I still have my home place where I grew up just north of Atlanta, in Marietta. My heart is in GA, and I love spending time and filming in GA. I've been a part of several major network productions in Atlanta, and I just want to be able to contribute to the independent film community here by choosing GA for several locations. You have a plethora of choices for locations in GA to choose from, and being on set in GA, is like no other place, I love the people.
What is the main message you want to get out and your intention behind the campaign?
Our campaign, which ends in only FIVE days, supports our program we will be bringing to the schools with a message about bullying, the types of bullying, and how even you (a kid) can stop it.
Too many people take their own lives due to bullying, and it is surprising to find out how many of those people are children and teenagers. It's horrific.
Our message, while entertaining, will teach kids how to treat each other, and how to reach out to help themselves or others being bullied.
Supporters get an awesome t-shirt that reads, "Bullying is OK. Said Nobody, Anywhere. Like, EVER". Our goal with this campaign is to bring awareness on a national level, and children and adults alike wearing this message on their shirt all over the U.S.
What are you filming for the campaign?
Along with our show, during our presentations in the schools we will show a short film about some individuals who are being bullied, and testimonials from kids from age 8-18 about their experiences with the subject, sent in to us from all over the country! We will be filming in a school setting, a home setting, and a public location as part of our filming process.
The link to our campaign is as follows. We need to sell 150 shirts within the next 5 days to reach our goal to get us started in this phenomenal cause to help others. http://www.booster.com/anti-bullying-campaign-film?ref