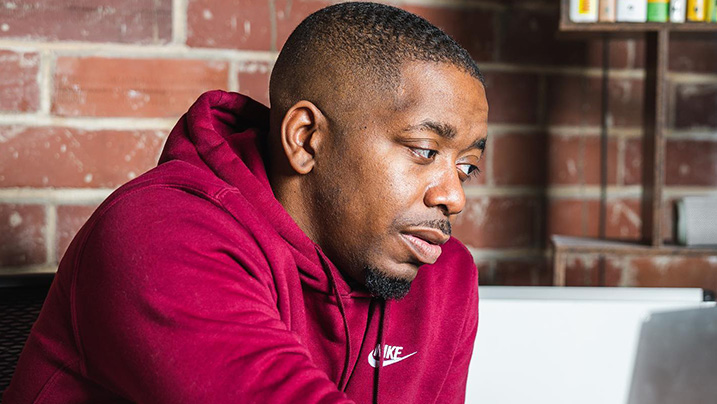 Collaboration at the Historical Black University of Black Creatives
By Oz Online | Published on June 23, 2022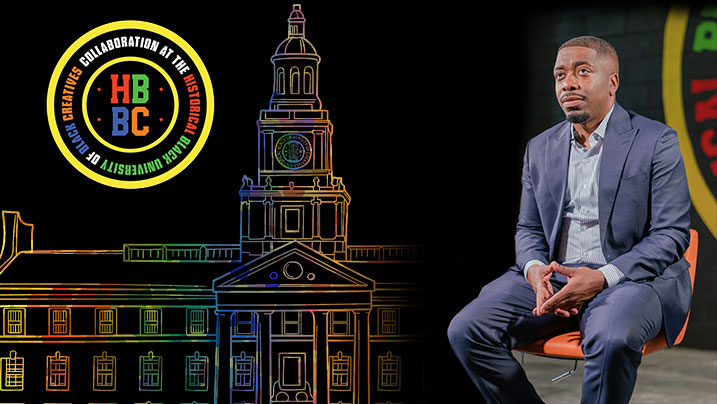 Getting For many businesses, COVID-19 was a deterrent to progress and a means for involuntary destruction. Many pondered the question, "What does the future hold?", in the face of having to close down shop or deciding to venture into an unknown future-a path that few could take. One of the few, Travis Cochran, decided to seize the opportunity for change and make space for creatives in a time when their options were already so limited. Through his new career of managing artists, his business options expanded quickly over time. He and Cantrell, his flagship artist who would become the face of the HBUC, created the concept of an ingenious studio space together.
"The pandemic played a big part in the creation of the studio. I was just thinking of ways to keep things going without being around too many people. There needed to be a space where you could control your room and control your content. All these things came together, and so the want arrived for a space like this."
Starting the studio was Cochran's way of taking his circumstances into his own hands. From an opportunity standpoint, he wanted to put himself in a position to make his own opportunities and grow from that:
"I wanted to do this for all the artists who didn't have the opportunity to grow on their own."
When Cochran decided that he was going to open his own studio space he chose to name it "The Historical Black University of Black Creatives," otherwise known as, "The HBUC." The name was a play off of Historically Black Colleges and Universities like Morehouse, Spelman, Morris Brown, and Clark Atlanta University which reside down the street from the HBUC's location in the MET.
"I wanted there to be an education undertone associated with the facility. I wanted the creativity brought into the studio to have a symbiotic relationship with us learning from one another."
The HBUC officially opened on June 1st of 2021 and is comprised of an impressive roster of co-owners and investors including Trent Brown, offensive tackle for the New England Patriots; Jamere Jackson, CFO of AutoZone; and Caleb Seales, director and producer of Resolve Media Group and co-founder of the production business OPN SZN.
In creating the studio, Cochran wanted to emphasize ownership, the ability to take charge of your own future, and continued growth, by providing a specific type of environment for creatives. The best method in cultivating such an environment was crystal clear to him: collaboration. Throughout the interview, Cochran compared the concept to a country club model.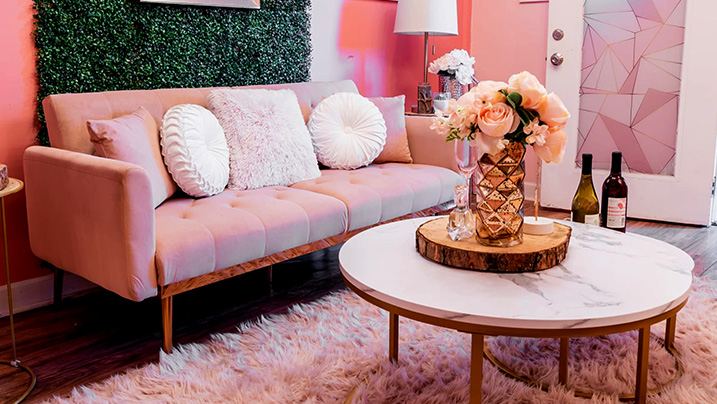 "We have the space to invite everybody in and build a better community through it in a way that makes it bigger and better for everybody."
Collaboration exists at the heart of Cochran's pathos, the logic being that more can be done at a higher quality and more can be learned in a collaborative space.
"If ten of us get together to build a table, it will be a great table. If ten of us try to build our own tables, they may be good tables, but it won't be the same level of quality."
Given this point, the studio's motto, a metaphor that serves as a double entendre and hammers home the point of inclusion and collaboration, is:"Our table is always better."
Cochran despises the "need" to be at tables that he is not invited to. In his opinion,
"If we build the table the right way, we won't have to ask for inclusion. Our table will automatically be put in the room. It's about doing the best things we can, but also having our business in order. Oftentimes we have the best art or the best style, but our business isn't in order, so we are not taken as seriously as our counterparts are."
Cochran's philosophy doesn't just apply to his studio or community, but to the music industry as a whole.
"The difference between the B.E.T Awards and the Grammy's is that they have not been branded or preserved the same way. It's all about perception. If we take care of ourselves, the need to be at those other tables will disappear," he explains.
Cochran cares deeply about the art form but, as a businessman, he also understands the harsh complexities of the business.
"I don't buy into the mentality that art shouldn't have a proper business. It is about monetization, we want to have monetization. But with that, you have to have ownership so that you don't lose hold of the preservation part of the process. There are plenty of artists who got rich off their music and brands, but they could have been richer if they were in the same position as the people who were pulling the strings. You see all these artists fighting for their masters and not owning their own names or likeness. The money is short-lived if you do not have the correct rights attached to the product. The art is just your soul on display."
A cruel reality of this industry is that you are going to have starving artists. Just like there are rookie contracts in the NBA, there are rookie contracts in music.
"You have to outwork the deal. For a lot of my artists, I don't go straight for the major record deal. I understand that there are other ways to get the same amount of money without giving up your power. For a kid who is 17 or 22, if you put a million dollars on the table, he will more likely than not take that deal. But we are now realizing that just because we are giving something up, that doesn't mean that we have to give it up forever. The key phrase in contracts now is, in perpetuity. You need to make sure that 22 years from now, you aren't looking to take your own work back. You should never beg to take your own work back. Make sure you create terms for your contract that you can have control over. Try to make it terms you can live with. It's way easier to be a millionaire in 2022 than it was in 1992. We should learn and develop with the times, and it's the responsibility of those who do know the system to teach those who don't."
After Cochran shared this wisdom with us, we took a deep dive and discussed the creative aspect of the studio design. With Tameka Hardaway and Takashi Smith leading design, the HBUC sets are a successful representation of how combining creative thinking and an expertise in set design produces wonderful things.
Cochran describes the process, stating, "I've also partnered with Caleb Seals, who is one of the brightest young directors in the world. On Tuesdays, we have meetings about what the new sets are going to be. Everybody goes through their creative idea and then comes to the team with it and decides what will be a good set. Once we vote and approve on approximately 5 sets after an intense session, we go and get to work on the building process."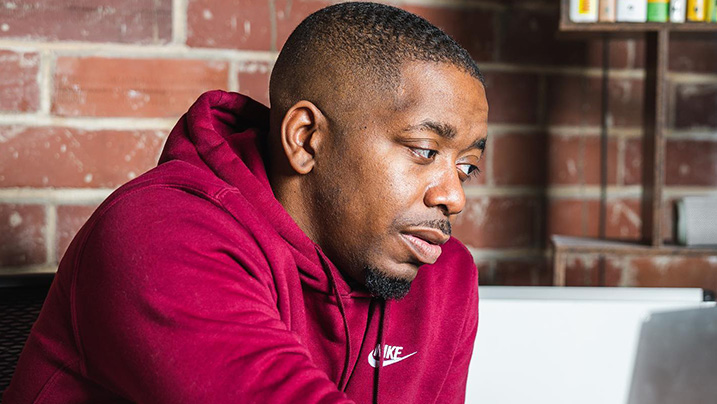 A creative process like this can be costly; the average set can run up into the thousands. However, in HBUC's case, the breathtaking designs of the rooms make up for the expenses of creating them. The LED room in the facility is the most used set and is the oldest. Since the HBUC's creation, that set has remained beloved and is not going anywhere, anytime soon.
"A lot of different videographers and directors have used the set in new and intricate ways so that the set never feels old or duplicated."
The set design team has come up with a total of 20 set designs so far. But just because a design makes it past the build stage doesn't mean it will be well received.
"We had a Versace room. A lot of people liked it aesthetically, but nobody could figure out how to incorporate it. A lot of people liked sitting in it for sure," Cochran laughed, blaming the lack of use on "bad timing."
In many cases, a studio's lifespan not only depends on prices and availability but on the talent who comes through them. The HBUC has plenty of it, with room to spare. Acclaimed artists have had their impressive shadows stalk the sets which are housed in the sizable studio which includes over 20k square feet of space.
"Young Thug is one of the artists I can think of. He has shot 4-5 times within a year. Cordae has also come through to record, he was actually recording with Young Thug. He came through during the NBA playoffs last year. There was a lot of dead time on set, a lot of talking."