One Coastal Georgia city is looking to make its mark on the flourishing local film industry after mainly playing a supporting role in the past.
St Mary's, a scenic town located on the Florida-Georgia border, can be recognized in a handful of Disney movies, a Stephen King horror movie, and even Oprah Winfrey's show, Lovetown, has graced the city with a few appearances.
Now, Pigmental Studios is looking to give the city a more prominent role in the movie business as they begin the first phase of transforming an old church on Industrial Drive into a 67-acre film and animation studio.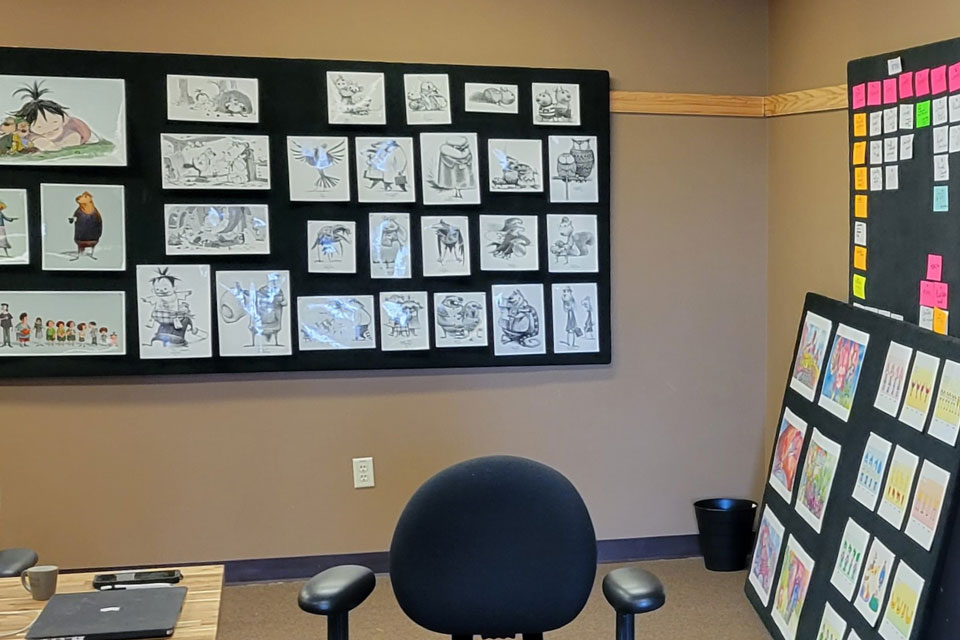 "Our goal has been to put ourselves somewhere among the Savannahs and even the Brunswicks of the world," explained the Executive Director of the Camden County Joint Development Authority, James Coughlin. "When Pigmental Studios found us and discovered our area and decided that they wanted to put down roots here, we felt like, 'OK, somebody finally gets it, somebody sees what we can do.'"
Pre-production work on a few movie and TV projects as well as a children's book series has already started in the offices of the old church during the renovation.
"The city was so welcoming, so helpful," said Marina Martins, the CEO and Co-Founder of Pigmental Studios. "When it comes to filming, having a City Council that really is welcoming and knowledgeable was vital because it is a struggle. As a filmmaker, you go into a town and you know nobody. You are going there because of its visuals maybe, and that's not enough. It's just a small part of the overall logistics."
Pigmental Studios first heard about St. Mary's through Jim Jacoby, the developer in-charge of the Cumberland Inlet Project. Once complete, the development will feature a 160-acre marina plus retail outlets, hotels, and many more amenities to St Mary's, which city leaders hope will further spur economic growth.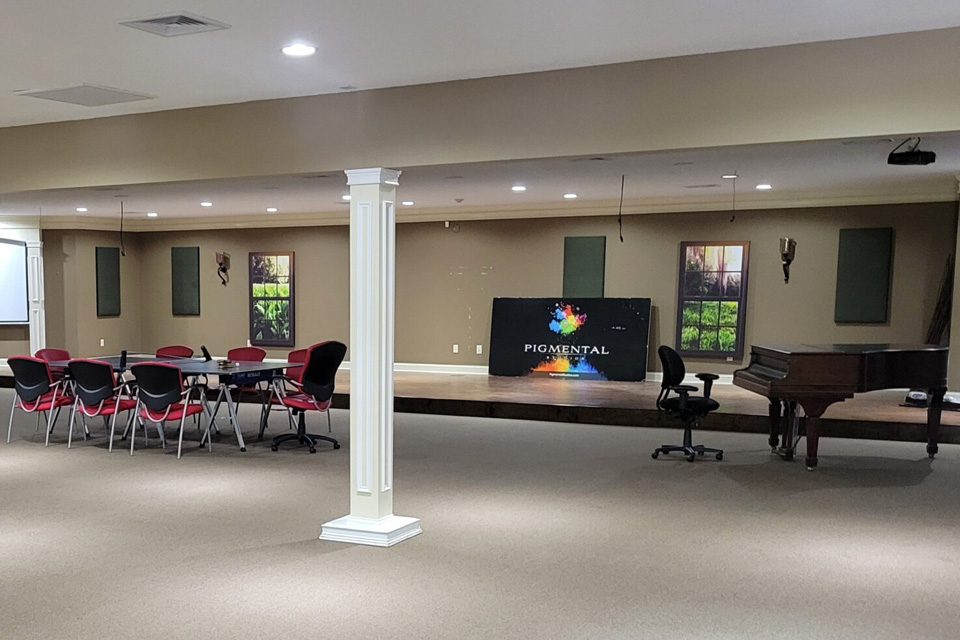 One of the other important factors in the decision is the close proximity to Jacksonville, and all the resources that come with a big city. Unfortunately, not every city in Georgia is conveniently located close to Hartsfield-Jackson Airport, so some must look elsewhere to find the film infrastructure that Atlanta can provide.
While Pigmental has lofty goals for the future size and shape of their studio campus, the owner is firm that, "I don't want to wait until we have a marvelous studio with incredible sound stages. That's the future," explained Martin. "Right now, what I want is to build the infrastructure of people, resources, and process, so that when a production comes here, they have everything they need."
While construction gets underway, one of Pigmental's projects is especially excited to get started. In partnership with Gallaudet University, the global leader in education for the deaf and hard of hearing, Here Comes Mavo! is an animated series following an inquisitive deaf girl in a magical world. Using motion capture technology at the abandoned basketball court across the street, live actors will translate sign language into animation.