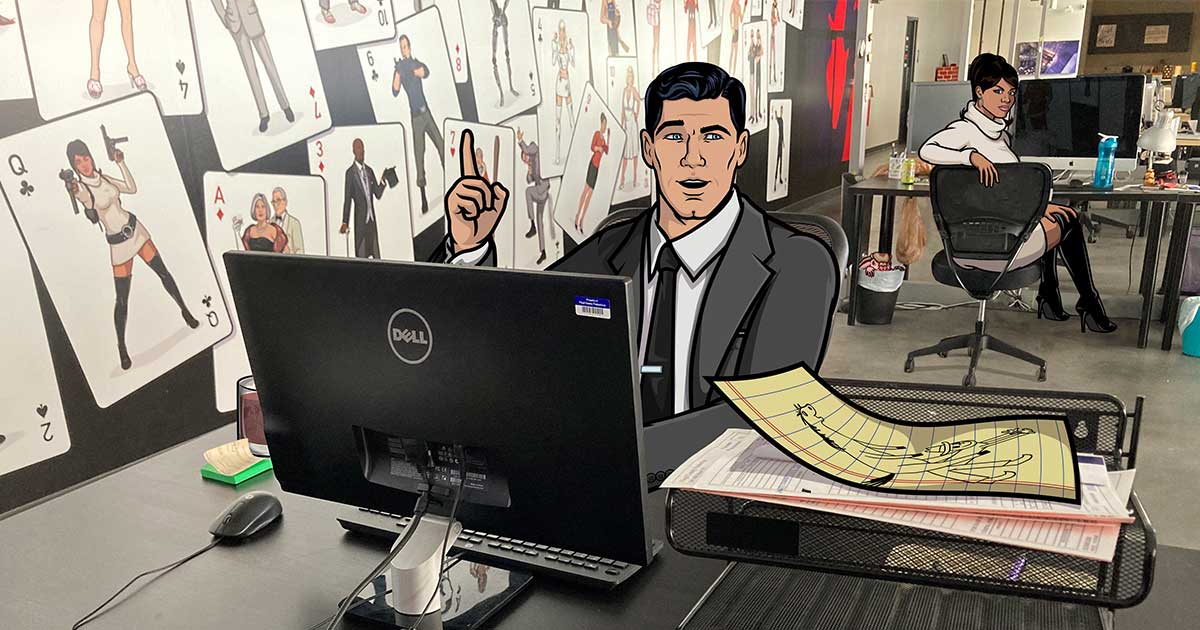 Bringing a "Little Character" to Georgia: Animation and its lively impact on Georgia's entertainment
By Oz Online | Published on November 1, 2022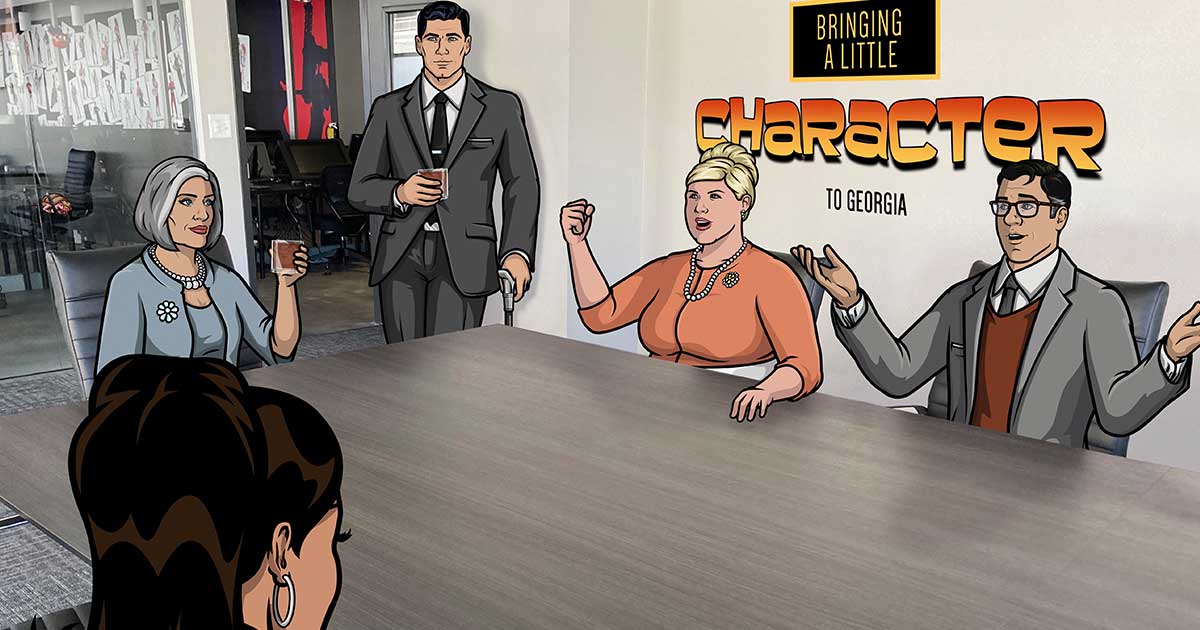 Georgia's film industry is consistently celebrated for its successful international reach. However, it is no secret that, outside of local independent filmmakers, the state does not actually create or greenlight its own original content — unlike Georgia's lesser-discussed animation industry. As quiet as it's kept, there is a surprising amount of original content and animation being done locally in studios, including Awesome Incorporated, Bento Box, Floyd County, Primal Screen and School of Humans, to name a few, premiering on a national stage. Atlanta also has other studios doing work for video games (Hi-Rez Studios/Alacrity Arthouse) and commercial work/motion graphics (Primal Screen, DVI Group, etc.) as other options to keep them in production during off-seasons.
"Atlanta has become a hub for this type of work," said Asante Bradford, Senior Industry Engagement Manager with the Economic Development Georgia Center of Innovation. Bradford has helped to secure the expansion of several creative businesses looking to locate in Georgia and says several similar deals are in discussions. The Bureau of Labor Statistics also reports that Georgia is home to the nation's fifth largest population of animators and multimedia artists. The state is number two in the nation for production tax incentives, and according to the Georgia Department of Economic Development, the state is home to more than 30,000 working professionals in the entertainment industry alone.
According to the Bureau of Labor Statistics, animation jobs (specifically special effects artists and animators) are expected to grow 16% from 2020 to 2030. With developing technology, animation now encompasses gaming, VFX, anime, and traditional linear animation. This expansion opens new storytelling avenues and growing job opportunities. Adult animation is also an area that is growing in the U.S.
Animation jobs also tend to pay very well, averaging $72,400 nationwide according to the U.S. Department of Labor's Bureau of Labor Statistics. The bureau's numbers for Georgia are a bit lower, though, hovering in the mid-$50,000s.
Atlanta enjoys a prominent position in the animation industry due, in part, to its incredible history in animation, according to Jeremy Speed-Schwartz, the founding Director of the Museum of Animation. He argues that it is difficult to say that Atlanta had an animation industry or community prior to the establishment of the Turner networks.
"One could look at, like, CNN as a way of saying, here's a 24-hour News Channel that relies very heavily on graphics and animated graphics and the need for that to be kind of foundational to what they're doing." Speed-Schwartz stated. "But when Turner purchased the MGM library and ended up with all these cartoons and then purchased Hanna-Barbera and ends up with this even larger cartoon library and is forming kind-of a television network and basing that in Atlanta, that really sets up Atlanta as having a history of animation, forcibly shoved into it to a certain degree."
For years, most of Georgia's animation business came from Turner Broadcasting's animation giants, Cartoon Network and its late-night, adult-oriented programming block Adult Swim. Although the state's animation industry has grown and evolved, it can still be traced back to Turner or Williams Street.
"The reason that I'm here is Adult Swim," Matt Thompson, executive producer of FX's Archer and co-founder of Floyd County Productions (FCP) has said in previous discussions. Before Archer, Thompson and his business partner, Adam Reed, ran 70/30 Productions, which produced Sealab 2021 and Frisky Dingo for Adult Swim.
FCP is a multiple Emmy® award-winning animation studio located in Atlanta. Founded in 2009 by writers and executive producers Adam Reed and Matt Thompson, FCP has grown from a crew of eight artists into a family of nearly 200 creatives. FCP is a full-service animation studio that strives to create the highest quality in animation and digital entertainment. FCP is currently working on their original action-spy comedy Archer (returning for its 13th season) as well as pilots for more adult animated comedies. Adding just one show to production could easily create 50 new positions.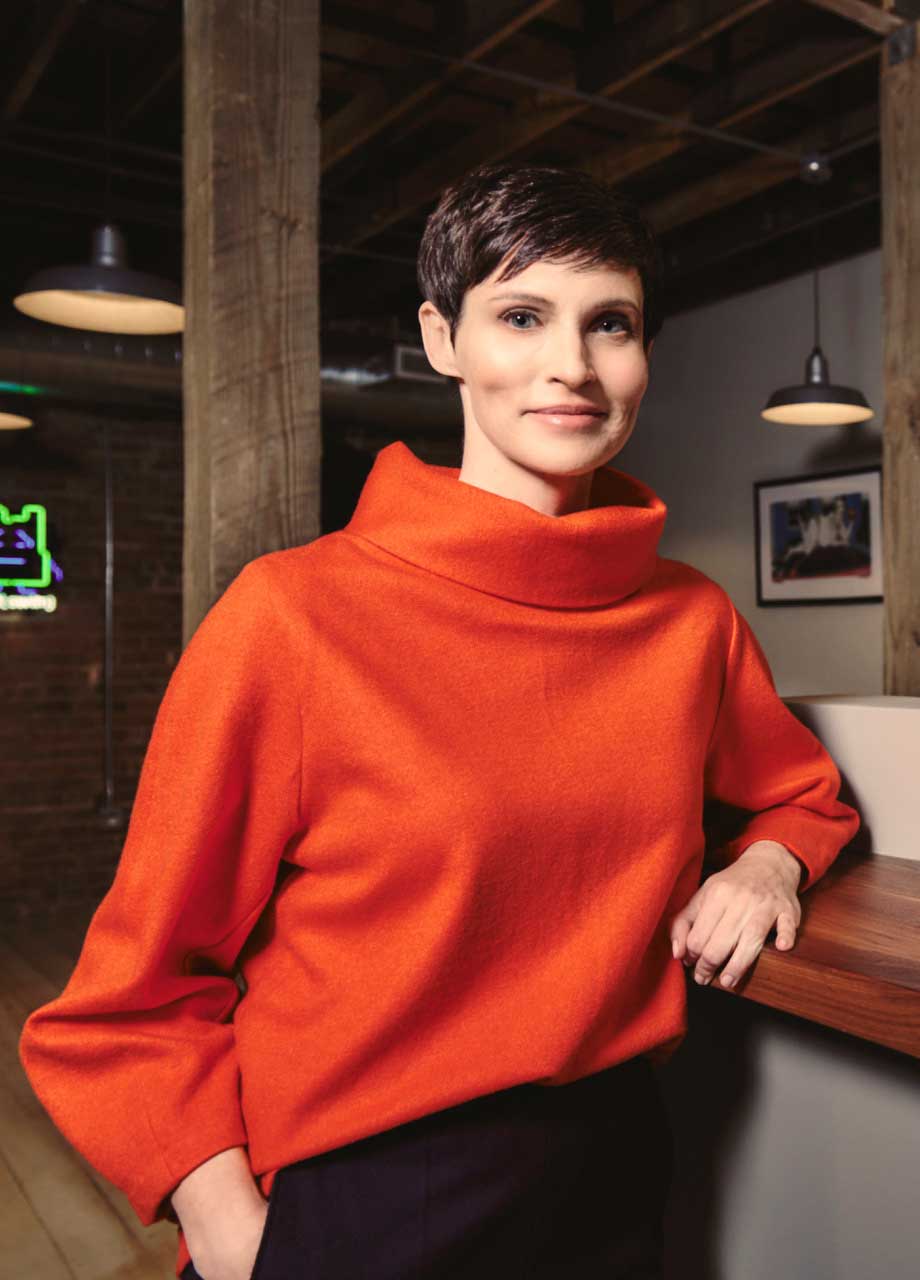 Awesome Inc., founded in 2006, can also trace its roots back to Williams Street with their first two shows, Aqua Teen Hunger
Force and Squidbillies
"I had a partner when Awesome started. He was a creative director at Turner Classic Movies, and in 2013, he went on to do other things. We were mostly doing promos and packaging at that time," said Ashley Kohler, Awesome Inc. Founder/Owner. "And in 2011 Awesome started doing their first series Aqua Teen Hunger Force."
"The show originated out of Williams Street," Kohler continued. "The creators were from Adult Swim, obviously, and it had another studio first, Radical Axis, but we took over the production from them and that was our first foray into series production, on those two shows. We spent almost 10 years working on Squidbillies, which was amazing. We worked for 10 years on Squidbillies, from 2011 to 2021, which was a long run, and it even had a longer history from before us, but we spent a lot of years working on that show. Working on those two shows led to us working on other productions for Adult Swim. We worked on Birdgirl, Your Pretty Face Is Going to Hell… "
From those early days to today, Kohler's studio continues to inject its distinctive character into the local and international animation space. As they state on their website:
"We are Awesome Incorporated. And we are distinctly badass. We are inclusive and inquisitive, diverse and deft, and always, unapologetically, Awesome. Our reputation has been built out of our contagious enthusiasm for all things animated, our curiosity for learning, and our determination to deliver. We're woman-owned and led, Atlanta-based, and exceptionally proud of both."
Kohler has had a front row seat on the rise of the animation industry in Atlanta and credits it to a number of things.
"The rise of the Atlanta market has a lot to do with the tax credit, obviously, but so much has changed in the last 15 years because of technology. We've seen digital media, social media come into play. But when we started, we were putting everything to tape and we only had one aspect ratio to deal with, and we were sending things out. We had to put things to tape and make CDs for everyone, and we had very, very long render times and very little access to things like FTP uploads."
Georgia offers Interactive Entertainment companies a tax incentive, provided through the Georgia Entertainment Industry Investment Act. This legislation provides for an up to 30 percent transferable tax credit for film, television, television commercials, and interactive entertainment productions in Georgia. The amount of the credit is based on the qualified expenditures incurred by the production company in Georgia. The credit may be used by the production company against Georgia income tax, Georgia employer withholding taxes, or sold to a third party to be claimed by the purchaser as a credit against the purchaser's Georgia income tax liability.
The training and education provided by Georgia's colleges and universities also are essential to attracting companies and growing the state's entertainment industries. As part of the professional recruitment process, Bradford will often arrange meetings between prospective companies and state schools to ensure that a good working relationship is established early in the process. "That relationship is crucial to pretty much every company I've been bringing in," he says. "Companies want to have a relationship with colleges."
ASIFA-South, the Southeastern U.S. Chapter of ASIFA's (Association Internationale du Film d'Animation) international animation network is also instrumental in attracting and training talent for the local industry. According to Marisa Ginger Tontaveetong, ASIFA-South President, the organization's aim is to better the industry through communication and collaboration.
Most recently, ASIFA-South, a 501c3 nonprofit headquartered in Atlanta, accepted ASIFA International's offer to be the main communication hub from the International to other US chapters. ASIFA was founded in 1960 in Annecy, France as an association of individual animation artists. Today, ASIFA can be described as an international network of numerous local ASIFA Chapters, which have developed their own local identities and special activities.
Students benefit from these studios' and organizations' relationships with their colleges. Georgia State University's Creative Media Industries Institute works with industry partners such as Primal Screen, School of Humans/Trioscope, and the Georgia Film Academy to ensure that their students have industry experience and portfolio projects prior to graduation. Bento Box is currently working with Georgia Tech students to develop interactive apps, and Floyd County Productions works with SCAD to make sure its courses include instruction in emerging animation technologies. These partnerships help ensure that students graduate with directly applicable experience and in-demand skills, while teaching students about employment options in Georgia.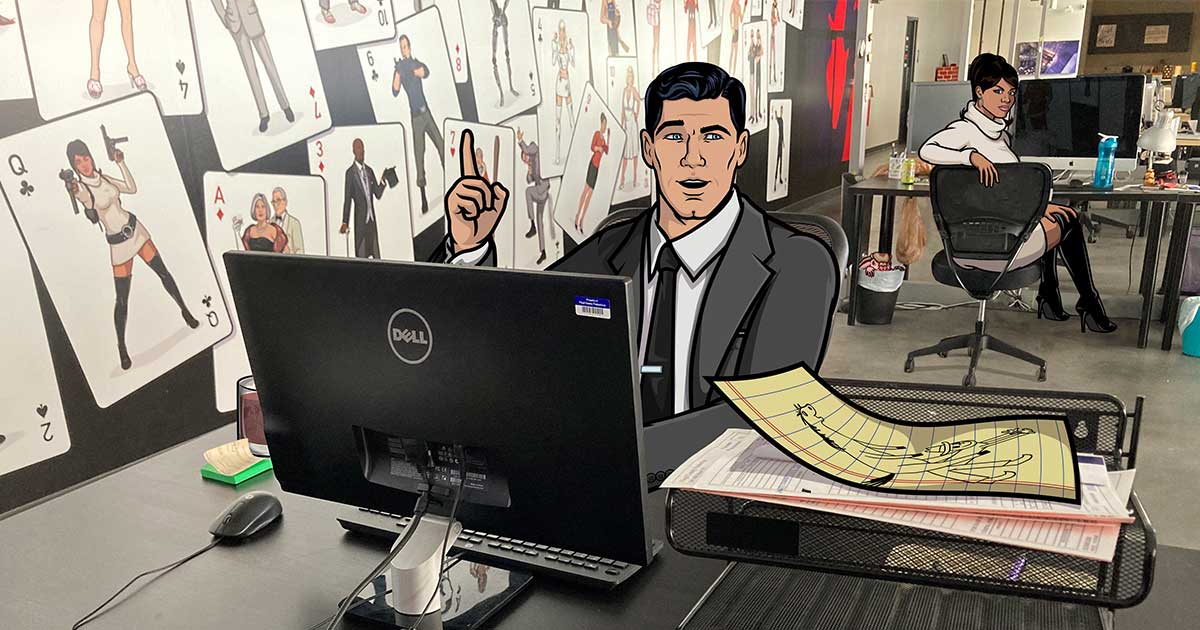 "I am excited to see where the future of animation in Georgia is going," said Speed-Schwartz. "There are real opportunities, and very few places have the infrastructure necessary to make an industry like that thrive like we do in Atlanta. I doubt even that your other anima