Awesome Inc. and Wieden+Kennedy have banded together to create Big Chicken Small Movie on behalf of Kentucky Fried Chicken, premiering the film on August 6.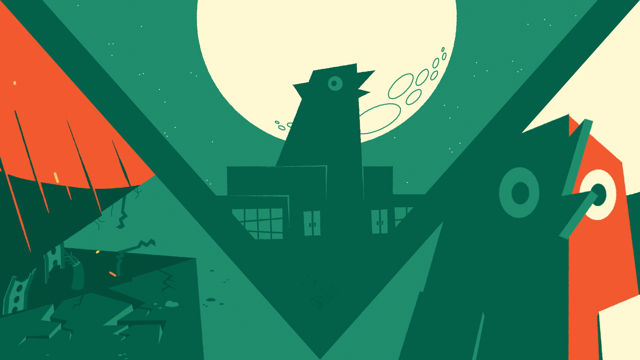 The new animated short pays homage to Marietta, Georgia's beloved 56-foot-tall steel fowl. In the film, a young boy who's a bit of an outcast finds a friend in the gigantic steel chicken, and they go on an adventure in North Georgia.
"The Big Chicken has been a local pop culture icon since 1963. There was a board game in the 70s and for years the Marietta History Museum's most popular souvenirs have been Big Chicken shirts, ornaments and even bird houses. On New Year's Eve, Marietta doesn't drop a disco ball, they drop a Big Chicken," said Anthony Gianino, KFC franchisee owner and VP of marketing for KBP Foods. "And, now, there's Big Chicken Small Movie—a sweet celebration of a Georgia town and a giant steel chicken."
The creative team from Wieden+Kennedy Portland, KFC's creative agency, is from the Atlanta-area, and Georgia's own Awesome Inc was tapped to bring this to life, keeping the film very Atlanta-centric.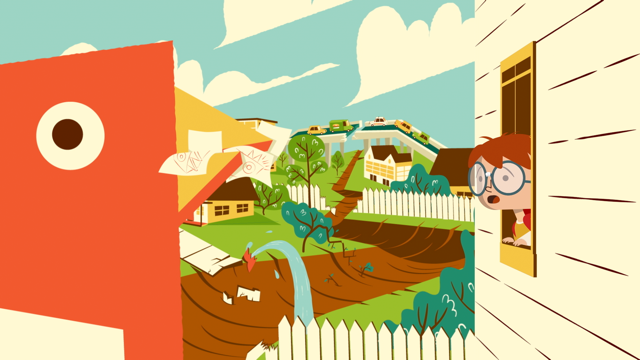 "I think every Atlantan has a tender spot for that giant bird, so it was an honor to try to do it proud. Also, I'm excited to show all my friends from high school that I made it to the top—even if it's just the top of the Big Chicken," says copywriter Mike Egan, who was born and raised in Atlanta.
The beloved Big Chicken KFC restaurant recently underwent a $2.2 million renovation, reopening to the public on May 11.
"I remember the first time I saw the big chicken. I was driving around Marietta doing errands and wham! There it was. I thought it was so amazing that I stopped to take a photo and post to my Instagram," relates Awesome's Design Director Craig Sheldon. "It's been really fun and an honor to work on a short revolving around this iconic piece of Atlanta history. Wieden+Kennedy had a really inspiring vision for the project and it's been a joy collaborating with them throughout the process."
Check out Big Chicken Small Movie at www.bigchickensmallmovie.com.