Attack of the Fans: The Rising Fan Film Industry of Georgia
By Oz Online | Published on November 7, 2016
When fans think Hollywood can't do it right, they do it themselves.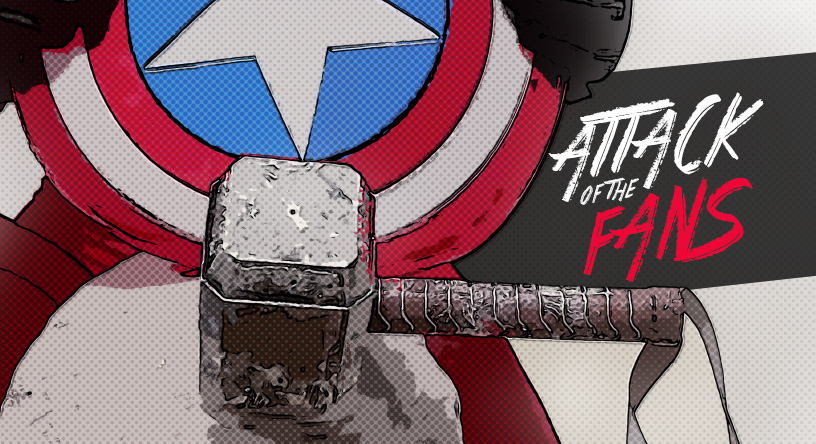 In this generation of online media, fan films and fan series have been on the rise: independent filmmakers tackle stories from existing sci-fi, fantasy, and comic book properties, adapting the mythos into their own media. Fan films are by no means a new concept, with the earliest instance dating back to the 1920s (Anderson 'Our Gang, based on the Our Gang Little Rascals films), but the turn of the millennium and the advent of internet viewing platforms has given fan films the worldwide visibility boost needed to grow these projects from minor hobbies to full-fledged productions, funded by producers and crowdfunding, and often staffed with industry professionals, cast and crew alike. Major Hollywood talent and producers even get in on the action, with Thomas Jayne and Ron Perlman starring in the 2012 fan film Punisher: Dirty Laundry (in which Jayne unofficially reprised his Hollywood role from 2008) and Adi Shankar (executive producer, Dredd, Lone Survivor) producing the unauthorized Power/Rangers fan film.
Now that companies like Disney and Marvel have moved into Georgia (with other major studios hot on their heels) and fan conventions are on the rise in the state, fans have galvanized, and films and series are always in production. Groups of Atlanta filmmakers and talent have banded together, creating short films and web series based off various science fiction and superhero stories. Some, like Eric Green, were brought into the filmmaking world due to their passion for such projects: "I was never the kind of person who wanted to be a filmmaker when I was young. I wanted to be an actor, but people weren't making the kinds of things I wanted to be a part of, so I bought cameras and started filming with friends. I then got introduced to actors and crew already in the film industry, and those industry folks started helping me out in my films."
Green, under his company Throwback Studioz, started with short original superhero-inspired films before tackling properties such as Tomb Raider, Marvel's Blade, Spider-Man, and most notably the Uncanny X-Men series, which follows the comic and cartoon series of the Marvel mutant franchise. "I always wanted to make an X-Men movie when I was younger, or be in one. When I saw Atlanta didn't really have a big fan film market, I decided to do it on my own. It was very ambitious since I was still learning [filmmaking], but as soon as I wanted to do it, another friend wanted to do it and then another friend, and soon we had a small group of people to do it. We took on the Phoenix Saga story and did six episodes. It was a bit of a challenge, since we were learning everything, but we lucked out a lot: people liked it and wanted more, so we made about six more seasons of it." The series boasts a team of producers and writers who have adapted fan favorite storylines as well as penning original X-Men adventures.
Uncanny X-Men started filming in 2011 and has cast hundreds of roles, with other fan projects spinning out of it by those involved, including a Black Panther short and the highly popular Deadpool: A Typical Tuesday produced by Bean Dip Productions. "I'll give Eric Green a ton of credit," says Bean Dip co-founder and director Keith Brooks. "While on set we started thinking, 'We could do something like this.' We had done an original film, To Wong with Kung Fu, and we wanted to do something else to teach us more about the process of filmmaking. It occurred to us to do something that crossed the gap from our already-explored comedy angle with the horror angle we wanted to eventually explore, and the character of Deadpool seemed like a really logical choice."
Fan films not only give fans a chance to create a story in a world they love: they give filmmakers an opportunity to hone their art with an existing character roster and backstory, focusing more on the technical elements rather than the world-building. Brooks and his production partner Trevor Garner, who also appeared in Uncanny X-Men with Brooks, did just that with Deadpool. "When you work with material that's already licensed and has its own world, you have a built-in understanding of who these characters are. For example, after ten seasons of House, they can do crazy things with that character on the eleventh season because there's already a shorthand of who he is. We knew who the audience for Deadpool was and who the character was, because he existed for years in the comics. Even the fan films we saw hadn't done things that we knew we could do, and that was an exciting challenge." Garner adds, "A lot of people who make fan films don't explore as much as they could: you can take this character and do something with it that makes it your own."
Since Deadpool, Brooks and Garner have worked on a number of fan projects, including (but not limited to) Batman: Retribution, Star Wars: Blackout, an in-development Mario fan film titled 1Up Yours, and the feature length fan film Star Trek: First Frontier. "Star Trek came about because a gentleman named Kenny Smith is the biggest Star Trek fan I've ever met in my life," says Garner. "He wanted this to happen